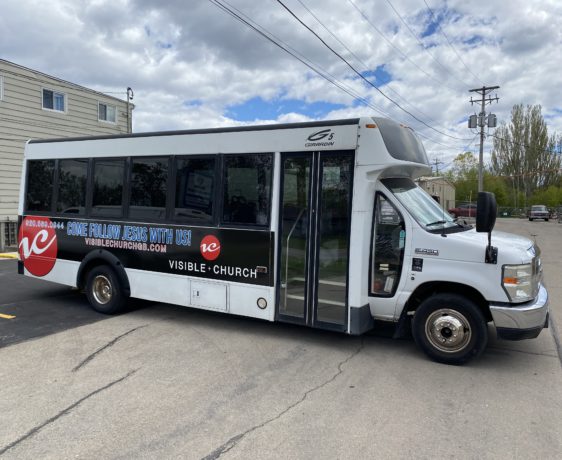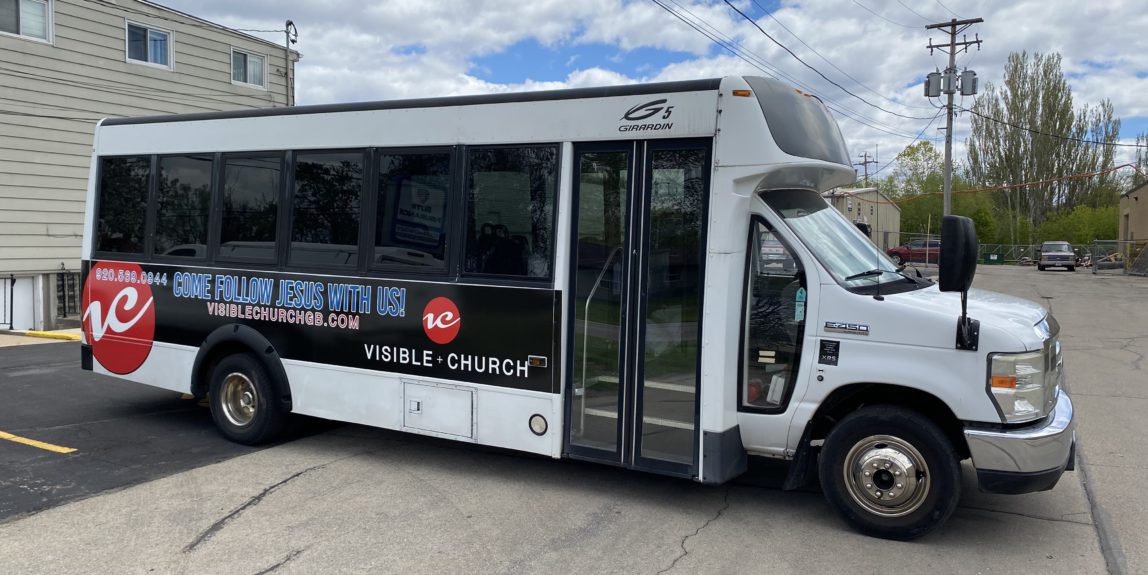 Why Bus Wraps Should Be Considered by Every Bus Owner
Bus wraps are becoming more and more popular because they give your vehicle a complete makeover without requiring a new paint job. Instead of a costly investment that requires more permanent changes to your vehicle, wraps are less expensive and will be changed every few years.
This allows you to always keep the look of your vehicle fresh and up-to-date with your current branding.
Working with a professional graphic designer allows you to explore a range of attention-grabbing possibilities that improve brand visibility, raise your community profile, and ultimately generate more leads for your business.
Wrapmate has proven its expertise by working with all sorts of bus owners, from transportation companies to media buying companies, children's camps, and after-school programs.
What Is a Bus Wrap?
A bus wrap is a form of out-of-home (OOH) advertising that entails fully or partially covering the vehicle in a custom vinyl wrap. Our team at Wrapmate takes up to a full installation day to expertly apply the wrap over the existing paint job. This essentially turns your vehicle into a mobile billboard.
Vehicle wrapping is a specialized craft that involves careful stretching and local heating and cooling of material to gain the desired effect. This prevents air bubbles and edge peeling while the vehicle is out on the road. A professional wrap job guarantees durability and prevents damage not only to the film itself but also to your corporate image.
If you're wondering how long vehicle wraps last, Wrapmate uses only high-end vinyl foils and, if taken care of, they can last up to seven years. This includes carbon-fiber wraps, matte wraps, metallic wraps, and other special car wrap materials.
You can even add window tint to increase the sleek, professional appearance of your business.
Why Should Companies Wrap Their Bus?
On average, Americans spend nearly an hour a day on the road. This can lead to over 50,000 daily impressions. A bus wrap is a highly effective method of transit advertising given how easy it is to implement.
Bus advertising is great for carrying out your brand message and gaining local recognition. Cutting-edge graphic design can elevate the quality of your branding and help you stand out from other marketing channels. It also contributes to your company's professional and successful public image.
When strategically targeted, a bus wrap can have an ROI of up to 3,400%. For a one-time investment of roughly $0.07 for every thousand impressions, it's the most cost-effective marketing strategy for your business. This includes even social media and online marketing.
Having your ad on a vehicle will make a significant difference in your advertising efforts. Mobile forms of advertising have been proven to attract far more attention than static roadside advertising, and the recall rate is much higher as well.
You might attract new members, visitors, or employees simply because they rode in one of your custom-wrapped vans, shuttles, or coaches. Or maybe they saw it at an intersection or it drove past while they were looking out their office window.
When you make these impressions, a state-of-the-art wrap design might be the factor that leads to conversion.
A well-designed bus wrap ticks all the boxes on the visibility chart. Yet it's also less intrusive than more traditional neon-light-style advertising. If the design complements the vehicle's aesthetic, the viewer sees it not as a blunt intrusion on their field of vision but as an eye-pleaser that deserves their attention. And your message will be attached to it.
Gaining visibility is the simplest form of new business generation, and a bus wrap is a great way to get there. What's more, deploying fleet wraps as a static form of advertising can be highly effective when placed at a local event, trade fair, or crowded area.
Going the extra step and illuminating a wrapped vehicle at a well-placed location at night can increase audience impact by 16%.
An additional benefit of a bus wrap is that it is easily removed for change-outs in case of temporary events or advertising campaigns. Vehicle wraps also protect the original paint job and can boost resale value. Here's more you should consider when choosing a wrap vs paint.
How Much Do Bus Wraps Cost?
Often, vehicle wrap cost is less than half the cost of a repaint. And wraps are easily replaced and don't require any disassembly of your vehicle's body panels.
The price of a bus wrap will depend on your choice for a full wrap, partial wrap, or spot graphics. Considering that the exact cost of the wrap is calculated by square footage, these alternative options are an excellent way to reduce overall coverage while conveying essentials like your logo, website, telephone number, and social media handles.
Wrapmate is happy to provide you with an exact pricing for any size wrap, and we offer financing plans that will give you an alternative to paying in full.
For pricing, visit our online wizard and tell us your exact needs:
Which bus model do you need wrapped?
What's the size?
How many vehicles are in your fleet?
We will get back to you as soon as possible.
Does Wrapmate Design and Install Bus Wraps?
Wrapmate handles the design and installation process from start to finish.
During an intake meeting, we learn about your company, design preferences, and the project's objectives.
You will be assigned a personal graphic designer to help you establish a jaw-dropping creation. What's more, they will revise the design until you are satisfied with the match.
To speed up the creative process, it's a good idea for clients to bring along their business information as well as some reference images and choices of color, composition, and typography.
Meanwhile, the account managers in our nationwide network will ensure streamlined coordination, scheduling, installation, and rollout. We've got you covered!
Who We Create Bus Wraps For
Many organizations will benefit from a bus wrap — from sports teams to schools, churches, taxis, event organizers, and a wide variety of transportation companies.
Most of our clients are SMBs that own a bus for promotion or running events. We also serve several metro companies with a bus fleet primarily used for pedestrian transportation.
Also, media buying agencies can act as third-party affiliates and purchase bus wrap placements strictly for the purpose of advertising on behalf of a client.
In addition to wraps for buses, we wrap cars, trucks, and vans.
The wraps we can create for you include:
So whether you need your church bus wrapped or your Mercedes-Benz, we can create what you're looking for.
How to Get Started With a Bus Wrap
With us, getting a free quote is a straightforward and stress-free process. Get started and follow the steps in our online tool:
Click on "Get your exact price" in the top right corner of your screen.
Scroll down the list of vehicle categories and click "Something else."
Submit an inquiry or schedule a call.
We'll have a conversation with you to learn about bus size, how many buses you own, and get a bigger understanding of exactly what you're looking for so we can offer you the most competitive pricing.
We'll then discuss specifics about your ideas for the wrap, and you will obtain an accurate quote within minutes. After a small down payment, we can get started on the design and get you on the road to a professional, eye-catching bus wrap.
---