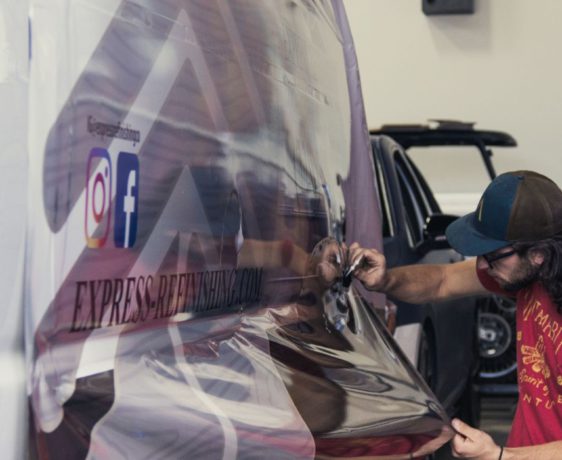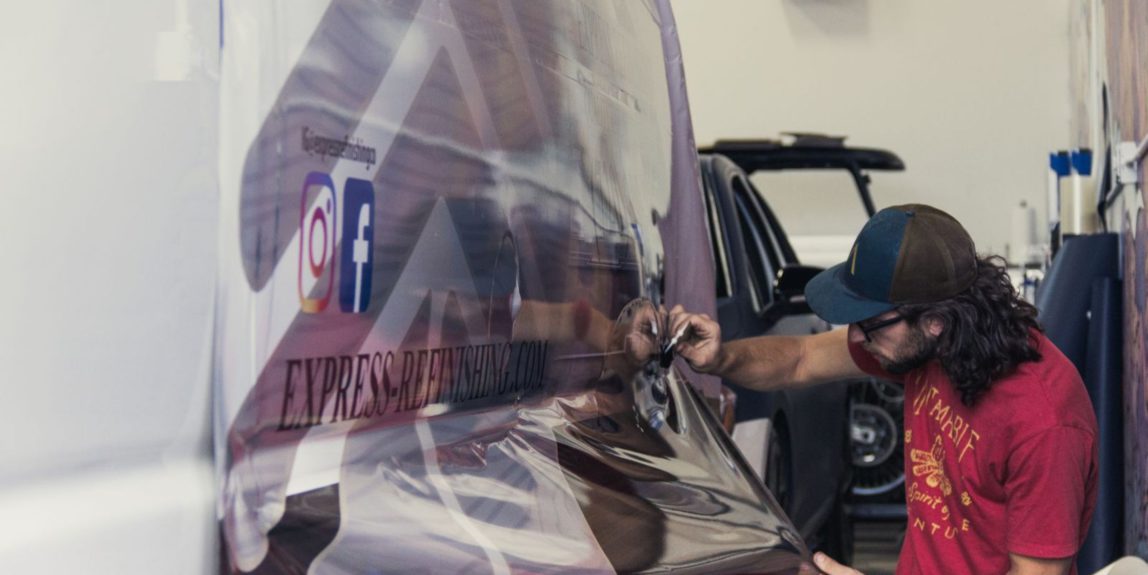 Best Car Wrap Materials to Make Your Vehicle Stand Out in 2022
Have you ever seen a car and immediately do a double-take? What color was that? Where did they get that? Chances are, you just caught a glimpse of a wrapped car.

A car wrap is a high-quality vinyl material that is both durable and flexible. Technically speaking, it's an organic polymer but car consumers often get it for the unmistakable look.
Basically, a sheet of this pliable vinyl wrap is applied with the addition of heat and tools on top of the original paint job. It offers some protection for the car and lasts 5-7 years on average.
If you love cars, you'll love this article. We're going to dive into the vinyl wrap film material that can not only make your car stand out from the crowd, but is fast becoming a popular choice for car owners who want to customize their rides.
What Are Vinyl Wraps?
Car wraps are vinyl wraps made from vinyl film. There are a few manufacturers, such as Avery Dennison and 3M who manufacture this organic polymer wrap material.
The material is evolving with science, but 3M has the reputation for the best quality vinyl wrap available on the market today. It's not easy to work with if you don't have experience, but it looks awesome if and when it is applied correctly.
Types of Car Wraps Made with Vinyl Film
So let's examine the different types of vinyl car wraps and the pros and cons of each option.
Carbon Fiber Vinyl Wraps
Carbon fiber vinyl wraps are an option that more consumers are going with. Carbon fiber is always black and has a very unique look. The vinyl actually has striations or grooves that you can see when you get close to the car. The grooves have a tiny bit of shine to them. When it comes to carbon fiber, it's a unique texture that some consumers absolutely adore.
Carbon fiber is pressure-activated with air-release bubbles, which makes it easier to apply with a heat gun and a squeegee. The 3M material, in particular, has a good stretch so it fits snugly and is really a great product.
Carbon fiber will appeal to those who value texture — which 99.9% of cars won't have, and it appeals to the lovers of the "bad boy" aesthetic who would have gone with matte black otherwise.
Matte Vinyl Wraps
Matte vinyl wraps are a good choice for a color change or restyling. Because each wrap project is non-permanent, this may give you the confidence to spring for a unique matte wrap color that pops when you're on the streets.
Matte vinyl offers the same paint protection and durability as high gloss vinyl, but with a less shiny look.
A matte finish shows that you have unmistakably wrapped your car — and you care about how it looks!
Camouflage Vinyl Wraps
Camo is not just for hunters. Camouflage wraps are increasing in popularity as you can see from online tools that estimate the number of sales on sites like Amazon.com.
Camouflage is a good choice for vehicle wraps of any type: cars, trucks, jeeps, or SUVs. You can get traditional camo colors or opt for new colors that are more flashy like blue, red, or even pink camo.
Overall, camouflage vinyl wraps have a connection to independence and hunting. Your car will say, you don't want to mess with me!
Gloss Vinyl Wraps
Gloss vinyl wraps are the ultimate in shiny. It's like bright, glossy, bold lipstick all over your car.
Like other vinyl wraps, your gloss vinyl should have a warranty, but it will not cover DIY jobs. With a gloss finish, any imperfections will stand out in the laminate by reflecting light at a weird angle. Even if you have the know-how, it's best to let a professional installer apply gloss vinyl to your car.
Gloss has a great look that always looks wet and sexy.
Color Shift Vinyl Wraps
Color shift vinyl wraps are a newer edition to the car wrap marketplace. Have you ever seen a car and done a quick double-take because you thought it was one color, but wait, what color was that?
Color shift vinyl wraps change color with the angle and the light — making them one of the most striking applications of vinyl when driving under city lights at night. With a rainbow effect hitting multiple tones of the same color or a complementary color, they can't help but draw heads as you drive by.
These are becoming more popular with car connoisseurs who love to get attention.
Metallic Vinyl Wraps
Metallic vinyl wraps are interesting because they look like metal but are, in fact, still made of vinyl. Now, similarly to gloss vinyl wraps, because of the shine, any imperfection in the application will stand out, so we recommend a professional installer with extensive experience for installing your metallic wraps.
The most popular option is a chrome vinyl wrap, which looks amazing when installed correctly. You can get chrome wrap that has a tint also. The material is a great product.
Overhaul Your Ride with Car Wraps from Wrapmate
With so many options to choose from, wrapping your car does require some decision-making.
No matter what you choose, the variety of wraps available on the market allows you to really express yourself and stand out — no matter how many cars are on the road.
Want to see how much a full or partial wrap costs? Check out this handy pricing tool from Wrapmates to give you an exact price on the wrap of your dreams.
---
Ready to get your vehicle wrapped?
---