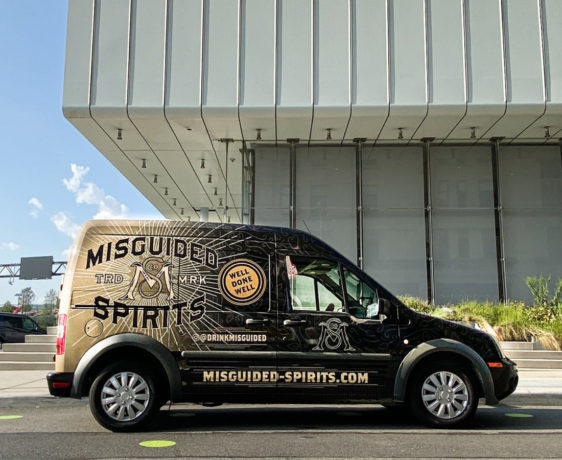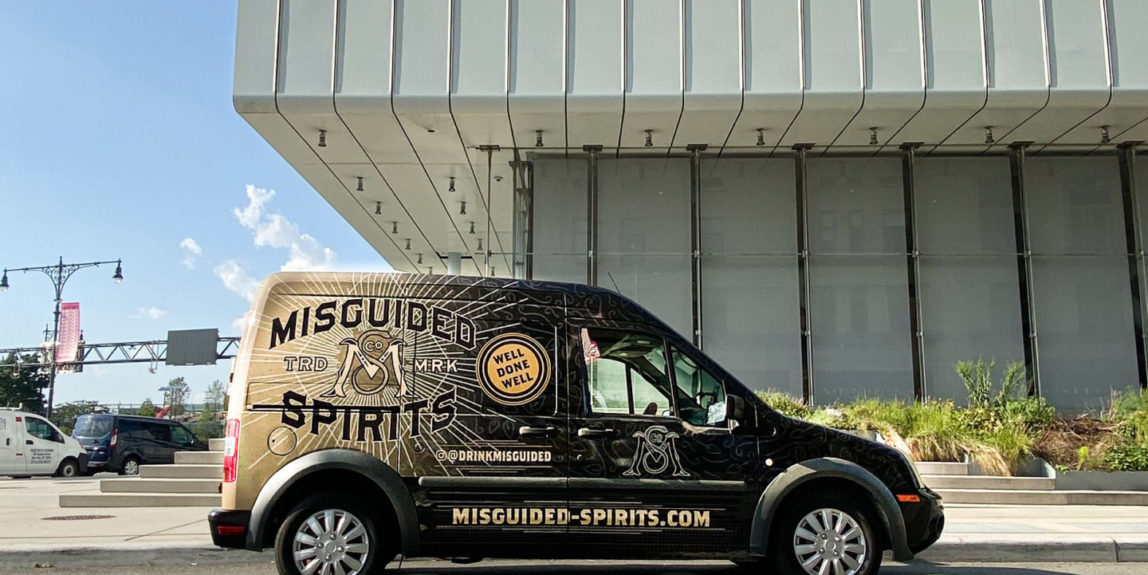 How Long Does a Car Wrap Last?
What's The Life Expectancy of A Vinyl Wrap?
Car wraps are high-quality vinyl wraps that cover all or part of a commercial or personal vehicle. Wraps allow owners of commercial vehicles to build their brand and communicate their unique selling proposition to prospective clients. Discerning automotive consumers are even choosing to wrap their cars for protection and to give their vehicles that one-of-a-kind look.
So it's no wonder that vinyl wraps are a fast growing segment in the booming vehicle customization trend, which, according to Edmunds, is projected to hit $10.8 billion dollars by the end of 2025 – and they are outpacing the option of a custom paint job.
The average lifespan of a vinyl car wrap is 5-7 years. After that time, wraps may begin to fade or crack and show imperfections and then it may be time to replace your wrap with a new one. This article will give you some tips and tricks on how to extend the lifespan of your vinyl wrap and get those extra 2 years.
It should be noted that vinyl wraps are quite durable. The standard material in the industry is made by 3M, which has a history of high-quality materials that are second to none. In fact, applying a vinyl wrap to your vehicle can prevent minor dings and scratches from de-valuing your original factory paint job and help keep your ride in good condition.
So now that you know a little about car wraps, let's look at some of the ways we can help your wrap last longer.
Want to transform your commute into an advertising opportunity? Consider Wrapmate's contractor vehicle wraps to outfit your work vehicle with an eye-catching design!
How Can You Prolong Your Vehicle Wrap's Lifespan?
There are several simple things you can do to prolong the lifespan of your car wrap.
1. Avoiding prolonged sun exposure
Too much direct sunlight will affect the lifespan of your wrap. The harsh UV (Ultraviolet) rays of the sun will eventually cause the wrap on your vehicle to fade in color.
While the sun can't be avoided, making smart decisions to park in the shade, or keep your vehicle in a garage will help give you the longest lifespan for your car wrap. The 3M material is built to withstand the sun, but avoid leaving it parked in the sun all day.
2. Proper care
Having a car wrap requires more care than an original paint job. If you want your vinyl wrap to last you want to avoid using strong solvents to wash your car.
3. Hand washing
We recommend washing your wrap by hand. Ideally, you should be washing your wrapped car a couple of times a month. The idea is that dirt, and particularly grime, with oil from the streets can cause fading if left for too long on the car.
Fortunately, this usually affects only the bottom part of the car, which is not as visible. A hand wash is recommended over a car wash or pressure washing.
4. Professional installation
Lastly, having your wrap installation carried out by a professional instead of a DIY job just makes sense. It's recommended that you use professional technicians who not only use the best 3M material, but have extensive experience using heat guns and applying laminate to cars.
What's the Proper Care for Your Vinyl Car Wrap?
So you have the perfect car wrap that all your friends are envious about. How do you take care of it to keep it looking fantastic?
Hand wash with non-abrasive soap or solvents.
If you want to use a polish on your car to make it shine, it's important to use silicone-based polishes (or Teflon polishes).
It's very important that you don't use carnauba wax on matte finishes. Wax will degrade the vinyl.
Avoid strong solvents. Choose a natural-based a citrus de-greaser and let it do the work — avoid hard scrubbing and abrasive sponges.
If in doubt, it's recommended that you seek a professional's help.
Should You Hand Wash or Pressure Wash Your Vehicle Wrap?
Which is best for your vinyl wrap? A hand wrap or a pressure wash? Here's what you need to know:
Hand Washing a Car Wrap
Taking care of your vinyl wrap is easy. Here are some tips for hand washing your ride.
Use a high-quality soap. Lower quality soaps use harsher solvents and you want to avoid using those on your automobile.
The best way to prolong the life expectancy of your wrap is to wash your vehicle regularly. Aiming to wash it twice a month will help your vinyl wrap last longer.
Always use a soft sponge. Avoid any sponges that have abrasive edges. Let the soap and hot water do the work.
Pressure Washing a Car Wrap
There may be situations where you have to pressure wash your car wrap, like if you have a fleet of vehicles. Generally speaking, pressure washing is only recommended if you have to do it.
If you do need to use a pressure washer, be sure to set the water pressure to low. The water pressure should never be higher than 800 to 2000 PSI.
Use a low water temperature. Warm is fine, but avoid very hot water.
Spray your vehicles at a distance. We recommend that you keep at least 12-14 inches away from the vehicle, and use a 45-degree sweeping motion when pressure washing vinyl wrap.
In general, if you have to pressure wash your wrapped car, think gentle and you'll be fine.
Top Vinyl Car Wrap FAQs
So let's break into some Q&A about car wraps.
Is it okay to park my wrapped car outside?
Absolutely. Cars are ultimately outdoor vehicles. The 3M vinyl material is very durable and has built-in UV protection. There is no reason to worry about taking your car to the beach for a little holiday. But do keep in mind, the lifespan will be extended by taking the extra precaution of choosing to park in the shade (when available) to minimize sun exposure.
Just like with paint, extended time in direct sunlight is not recommended.
If you do have a garage, parking your car indoors is preferred.
Are damaged car wraps covered under car wrap warranties?
Car wraps often come with warranties. It's important to choose a professional experienced car wrap installer who uses exclusively 3M materials when you wrap your vehicle.
If your wrap is improperly installed, it would likely be covered by a warranty.
General wear and tear due to fading or improper care would not be covered under warranty. It's best to check with your installer for specifics in your situation.
The cost of wrapping a vehicle varies depending on the make, model and even trim package. It also depends on whether you choose a full or partial wrap. Feel free to use Wrapmate's pricing tool to see how much a wrap would cost on your vehicle.
Another consideration is your wrap design. Most consumers know when they like something, but often have a hard time explaining exactly what they want. That's why Wrapmate pairs each new client with one of our graphic designers. So you not only get a perfectly installed wrap, but you have one that you really love the look of.
If you're an owner of a food truck or restaurant and wanting to get more eyes on your business, then check out some custom restaurant vehicle wrap designs by Wrapmate professionals!
Increase the Lifespan of Your Car Wrap with Wrapmate
Car wraps last, on average, from 5-7 years, but it's important to know how to care for your car wrap so you can extend the lifespan of your wrap.
From choosing the right polish to avoiding unnecessary direct sunlight, there are things you can do to keep your wrap looking great for longer. First among those things is getting a design from Wrapmate.
If you are interested in wrapping your vehicle, check out custom vinyl wraps tailored to your specific vehicle and created by the industry's best.
---
Ready to get your graphics?
---