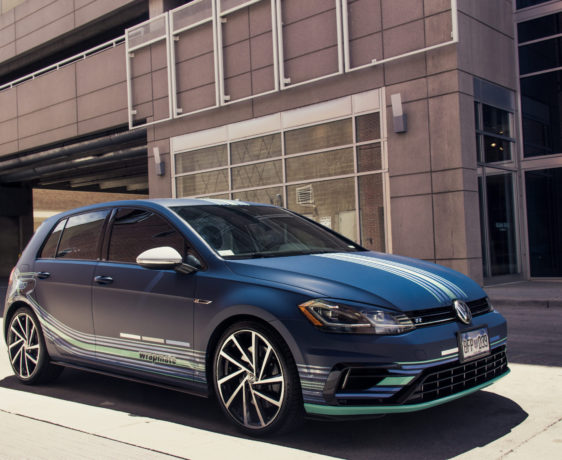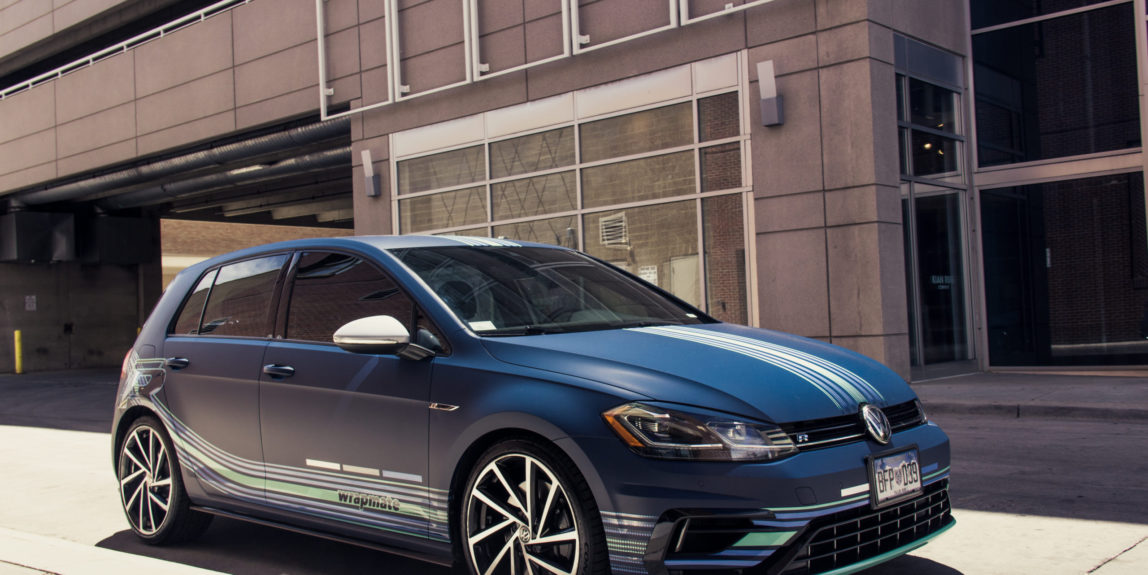 Car Wrap vs. Paint Job: What's the Better Option?
What Are Vinyl Wraps?
Vinyl wraps, to put it simply, are like giant stickers applied to the painted surface of a vehicle.
They can be solid colors placed over the entirety of a vehicle for a color change, or be used as signage and serve as marketing for your business.
Did you know that the American Trucking Association states that 90% of people notice vehicle wraps and that more than 95% of people who see a vehicle wrap remember what they saw? This alone is a very compelling reason to look into why you are considering a car wrap or a paint job in the first place.
Your choices are to wrap the entire vehicle in a full wrap or just use a partial wrap and wrap parts of the vehicle like the windows, body panels, taillights, and bumpers. Either way, wraps can completely change a vehicle's appearance, and in many ways that can make them more desirable than a new paint job.
When compared to a paint job, quality wraps last longer, are not permanent, and don't damage the original paint job underneath if you decide to change or remove them. Those are all strong benefits.
Vehicle paint jobs are often done when the consumer desires a color change for their vehicle. Unfortunately, a custom paint job can cost a lot of time and money. Car wraps, on the other hand, provide just as amazing a result, have longer durability, and are not permanent.
In this article, we will cover the difference between car wraps and paint jobs to help you make the best decision for you.
Want to transform your commute into an advertising opportunity? Consider Wrapmate's contractor vehicle wraps to outfit your work vehicle with an eye-catching design!
What Are Vehicle Paint Jobs?
Vehicle paint jobs happen when owners decide that they are tired of looking at their old paint and believe their vehicle needs a freshening up. Vehicle paint jobs can be DIY, or can be done for a low cost.
Generally, for a good paint job done in a high-quality coat of paint (or two depending on whether you choose an all-in-one paint or a paint color and clear coat) they can run in the range of $3K-$10K. Consumers may also not be aware of the importance of the clear protective coat when they make the decision to paint their automobile.
Time
Paint jobs take time and this is a huge consideration. Yes, you could have your car back in 3-5 days for a low-cost, cheap paint job, but for a high-quality paint job, you will need to remove the original paint by sanding and the entire process is more likely to take between 1-3 weeks. This is a long time to be without your car if it's your only mode of transportation.
There are also various types of paint jobs and they use the two types of paints used for painting cars: urethane (the preferred paint) and acrylic. There are also car paint finishes from metallic, to pearlescent to a matte finish which are becoming more and more popular. There are a lot of factors you will have to consider on your own.
Durability
Another thing to consider is that contrary to popular belief, a new paint job does not add to the durability of your vehicle. In time you will deal with chipping, fading, and scratches which might be the deciding factor in looking into repainting in the first place.
All of these things can happen due to simple sun exposure and UV rays and even the best of paint jobs are not safe from these elements.
Cost
Of course, cost is always a factor and even though a DIY paint job can be inexpensive, it's almost assured that you will not get the look you want without imperfections. Be prepared to have your work fixed by a professional.
Good paint jobs, high-quality paint jobs will run you about $3K on the low end all the way to $10k on the high end. Not so affordable and considerably more than a wrap installation.
What Are Car Wraps?
Car wraps cover the underlying paint of a vehicle with a vinyl wrap. They are a great option because they are not permanent and can be removed at any time. So if you are looking to change your car's look but keep the original paint, car wraps are for you!
Not only that but wrap installations keep your car in good condition by protecting the underlying paint from sun exposure and UV rays. It also increases the resale value of your car by making it look and feel modern and new.
Time
A wrap job takes much less time than paint jobs.
Once the design elements have been decided on (with Wrapmate you get 3 rounds of revisions to make sure you are happy and 100% satisfied with your design) you are looking at approximately a 3 day maximum installation time.
Partial wraps will take even less time! In today's hustle-world we all know time is money.
Durability
Again, a quality wrap increases a car's overall durability. It protects the underlying paint from the elements and increases the car's lifespan. These are all considerations for choosing a car wrap over a new paint job.
Cost
Wrap jobs are less than paint jobs, running about $2500-$5000, but it depends on how much of the vehicle will be wrapped.
Partial wraps cost even less and can look amazing and completely change the look of your car.
Click here to see what it would cost to wrap your specific car or truck.
If you're an owner of a food truck or restaurant and wanting to get more eyes on your business, then check out some custom restaurant vehicle wrap designs by Wrapmate professionals!
Wrapmate Will Get You High-Quality Vehicle Wraps In Your City
With over 1200 Wrapmate professionals in the USA, you will easily find a Wrapmate professional in your area to make your vehicle dreams come true. With installation centers in all major cities in the US, Wrapmate has made the entire process incredibly easy from the online pricing quote, to the one-stop shop that encompasses designing, project management, and installation.
When you choose Wrapmate you will be taken care of every step of the way with transparency and clear communication, not to mention fast turnaround times. Wrapmate offers all of its customers a 100% satisfaction guarantee. If you don't love it, they'll take care of it and make sure you're more than satisfied.
Car wraps are more affordable than a paint job, and with the clear-cut and seamless process of Wrapmate, it doesn't get any better than that. So if you're ready to make a change to your vehicle's appearance, get started here!
These illusions range from various changing colors to 3D images that trick the eye, many of them seen on both commercial vehicles and privately owned vehicles. How is that for the ultimate in a cool truck wrap?
---