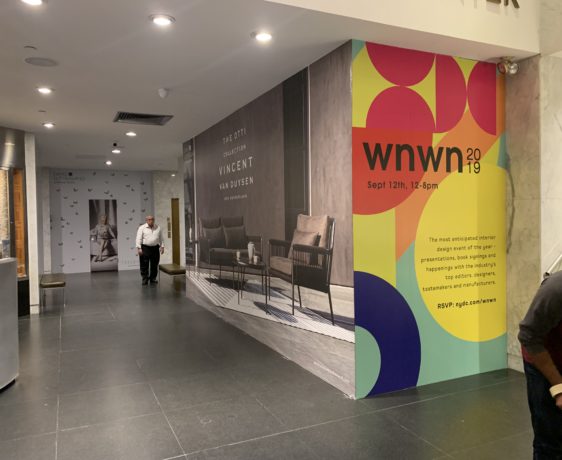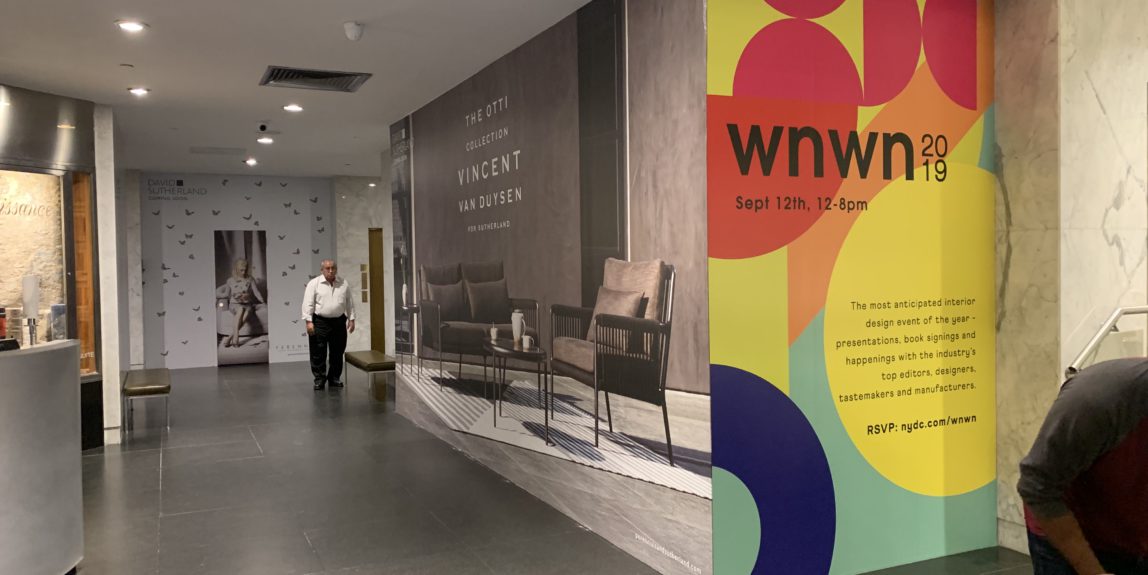 Streamlined franchise wall graphics solutions for franchisors
Wrapmate has become the nationwide go-to source for vehicle wraps with companies of all sizes. The reason is clear. We offer the highest quality 3M vinyl wraps on the market and the results speak for themselves!
But we're not stopping with vehicles.
We've learned that people won't take notice of you if you don't bother to make yourself noticed. This is obviously true with your fleet of vehicles out on the highway, but it's equally as true anywhere your business is present, including your storefront. Wrapmate can help you with attention-grabbing graphics for literally any of your franchise needs. It's time to let your marketing imagination run wild.
If you can dream it, we can make it.
We can wrap or cover anything you have in mind with bright, rich graphics that show off your brand's logo and messaging. Here's a small list of examples.
Walls – Cover lobby walls or waiting room with murals. Promote your business with artwork!
Glass – Cover the front window of your restaurants or retail outlets to promote seasonal sales or deals. 70% of customers decide what products they should buy only after they've entered the retail store. And you won't have to wait for a permit from the city.
Doors – Add a splash of marketing messaging to your front doors.
Floors – Don't overlook the space below! This can be in a franchisee's lobby, the sidewalk just outside, a hallway… anywhere! As an idea, use them to show customers the way with arrows to maintain the right flow of traffic.
Front Desks or Kiosks – Add messaging and direction wherever you feel it would be most effective.
Equipment – Add reminders to equipment for your employees for safety or to promote cost-effective habits.
Giveaways – Add a graphic sticker to water bottles, mugs, notebooks, or literally any promotional item.
Cheers to consistency!
One massive issue that franchises have faced for years is a lack of printing consistency across all franchise locations. Printing companies vary wildly in their procedures, and many have outdated tools and equipment. Even if they use the latest technology, many shops skimp on vinyl quality leaving your franchisees with poor quality graphics. Add to that rogue franchisee operator and some of their "unique" creative ideas and consistency takes a major hit.
We've solved every bit of that! Wrapmate has become your one-stop source for quality wraps and graphics!
It takes creativity to pierce the mundane and get noticed. Our in-house design pros will help you create a custom wrap design or graphic that fits and adds to your franchise's unique brand. We'll match your exact colors, logo, and brand guidelines with each graphic. With any franchise, consistency is key!
We provide wrap and graphic solutions for:
Apartment complexes
Auto dealerships
Auto parts and tire distributors
Banks and lending institutions
Barbershops, salons, and spas
Colleges and universities
Fitness centers
Gas stations and convenience stores
Governmental and municipal offices
Grocery stores and health food chains
Hospitals, dentist offices, and other healthcare facilities
Hotels
Restaurants, ice cream parlors, and bars
Retail outlets
Sports and entertainment venues
And more!
Whether your franchise is limited to one state, or you have locations all across the United States, we've got you covered. We work with a powerful network of printing pros. To help with each of your franchise locations, we offer nationwide support. Our network of 1,457 pro printers (and growing!) can serve you in any city from coast to coast. Whether you have a franchisee in Long Beach or Long Island, Tacoma, or Tampa, we've got you covered.
How does it work?
Every franchise will get a custom-built, co-branded website where franchisees can select and order wraps and graphics based on their desired coverage needs. They choose from a pre-approved list of killer graphics. No more rogue operators!
Right on the Money
Our wraps and graphics are shockingly affordable and offer tremendous ROI. Upfront quotes mean no surprises. This is truly a turnkey solution for all franchise owners. Wrapmate's flexible pricing structure also ensures zero costs are charged to the corporate entity. There are no setup costs or monthly management fees. Just simply promote the program to your franchisees and we'll take care of the rest.
Additional Benefits of Vinyl Graphics
Custom business vinyl graphics are not only more affordable than paint, check out some of the additional benefits!
Vinyl graphics are completely customizable. They provide flexible design options to meet your specific needs.
Graphics are easy to install, easy to maintain, and easy to replace for things like updating your seasonal promotions. They're completely harmless to the paint underneath.
They're digital, so they're high-def and precise. Blurry images won't do! Your customers are accustomed to vivid, HD images.
They offer UV-cured ink and decrease glare and offer other forms of protection. For instance, they're waterproof. They can endure even the harshest of weather conditions. unlaminated vinyl window graphics will last at least 2-3 years, and laminated graphics can last up to 5 years.
They create privacy when used on windows. They can cover the window completely and still let in light. This is yet another reason gyms, spas, and doctor's offices love us.
A unique study was conducted that spoke volume of the power of signage. The study was titled, "29 Striking Statistics on Effective Outdoor Signage." For starters, most of your customers (85%) live within 5 miles of your franchisee. This means the average person will see your window graphic about two times each day. 50% of a store's customers come from a sign on the premise. 35% of those customers didn't even realize your business was there until seeing the sign.
Signs work.
You'll enjoy a comprehensive, one-stop turnkey program with flexible pricing, branding consistency across the board, standardized logistics, the highest available quality on the market, and nationwide installation coverage for wraps and graphics regardless of type or quantity. It's that easy!
Schedule a demo today to learn more about how we can help you grow your franchise.
---
Ready to get your vehicle wrapped?
---