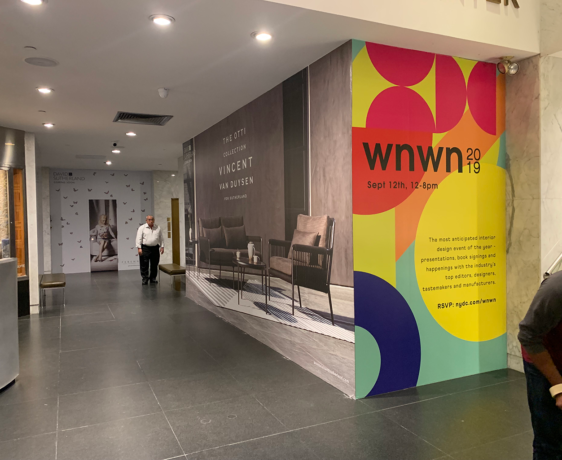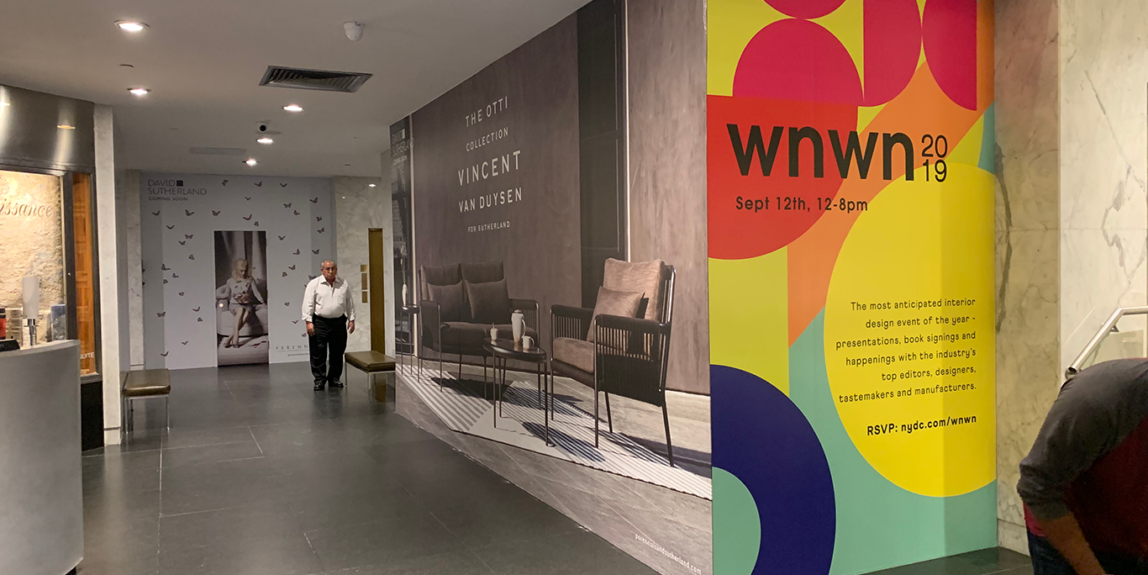 Wrapmate Executes Multiple Graphic Installations Inside Lobby of Iconic New York Design Center
After our first couple wall and window installations at NYDC, the word started to get out to the rest of the building about all the graphics work we were helping various showrooms with! Shortly after, the corporate team that runs & operates the entire building got in touch with us about helping them get a graphics project done in their lobby to promote an upcoming design event.
Additionally, there was a new tenant moving into the lobby who also needed graphics, luxury furniture brand David Sutherland. In one full day, we installed wall graphics across almost every surface of the building's lobby between the front entrance and elevators. The team worked super hard on it but had a blast!
---
Ready to get your graphics?
---