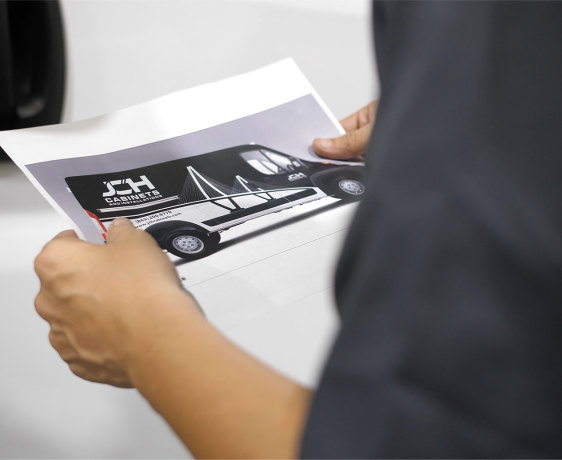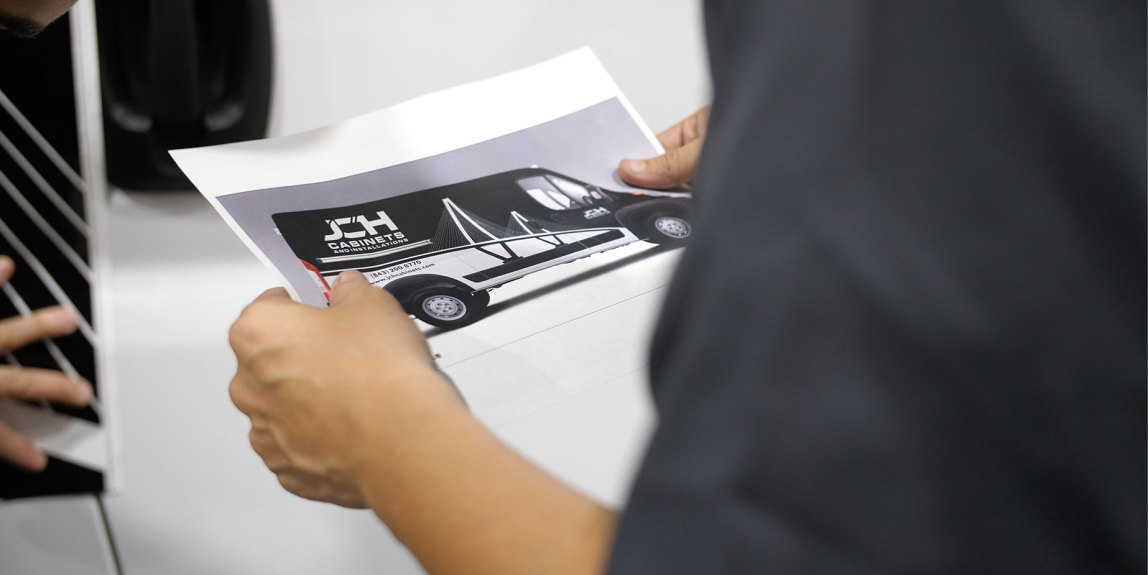 Flawless Charleston Wraps JCH Cabinets
Vinyl wraps are growing in popularity every year. Both durable and versatile, wraps can help to create a vibrant and welcoming space inside a store or restaurant, and they can also be used to cover a company's vehicle to easily create brand awareness to a thousands of people on a daily basis. Because vinyl wraps can be used for a wide range of applications, the market for them is growing faster than ever before. In order to fulfill this demand, we rely heavily on our valued Wrapmate Pros to bring our customers' vinyl projects to life.

Recently, local Wrapmate Pro Charleston Wraps in Charleston, SC helped our customer JCH Cabinets print and install an incredible vehicle wrap on their daily work van.
View Their Pro Story Video Here:
Some Background on Charleston Wraps
Diego and his team at Charleston Wraps were the very first shop on sign up to become a Wrapmate Pro! Charleston Wraps is a 3M certified company that has been using high-quality vinyl to wrap vehicles and other surfaces for over three years. From vehicles to wall graphics, there is no job too big or too small for the folks at Charleston Wraps to handle.

In order to improve efficiency and grow their business, Charleston Wraps decided to become a Wrapmate Pro. Diego, a member of the Charleston team, recently gave some insight into what it was like working with Wrapmate. He said that the Wrapmate Pro program has been an "exciting addition" for his company. Because Wrapmate sends the print files to them, the Charleston Wrap team is able to produce and install vinyl wraps much more quickly and efficiently.

They recently did an entire vehicle wrap on a cargo van for a fellow Charleston company named JCH Cabinets. After getting the design prints, they used a 3M IJ180Cv3 wrap which allowed their experienced and knowledgeable installers to execute a smooth and flawless installation. Between the high-quality material and our easy-to-use design software, the Charleston Wrap team was able to do a complete install, from start to finish, in just two days.
Companies Helping Companies
As Diego went on to explain, by wrapping JCH Cabinets' entire vehicle with their logo, they were essentially able to create a mobile billboard for the cabinet company. This helped them to create brand awareness to a large audience, without having to do any extra work. By simply continuing to drive around as they normally would, they were able to catch the eye of several new customers.

When you choose to work with our team at Wrapmate, you are able to help a broader spectrum of businesses acquire more customers than ever before. And in return, you are also able to grow your business at the same time.
---
Why become a Wrapmate Pro?
We welcome you to join our Pro network and become one of our local graphic partners. Here are a few benefits to being a Wrapmate Pro:

1. Free to sign up: Simply submit an application online and have a conversation with our team to learn more about your shop and ensure there's a strong fit. No signup or membership fees.

2. Get paid per job: We handle design and invoicing. You handle production and installation. You'll be paid for every completed customer project that we send your way.

3. Accelerate your shop's growth: We'll send customer projects to you as often as we can, based on your shop's proximity to each individual customer. Now sit back and watch your business grow!
---