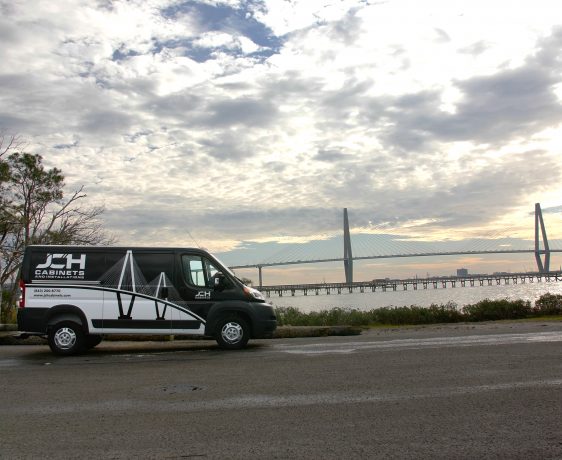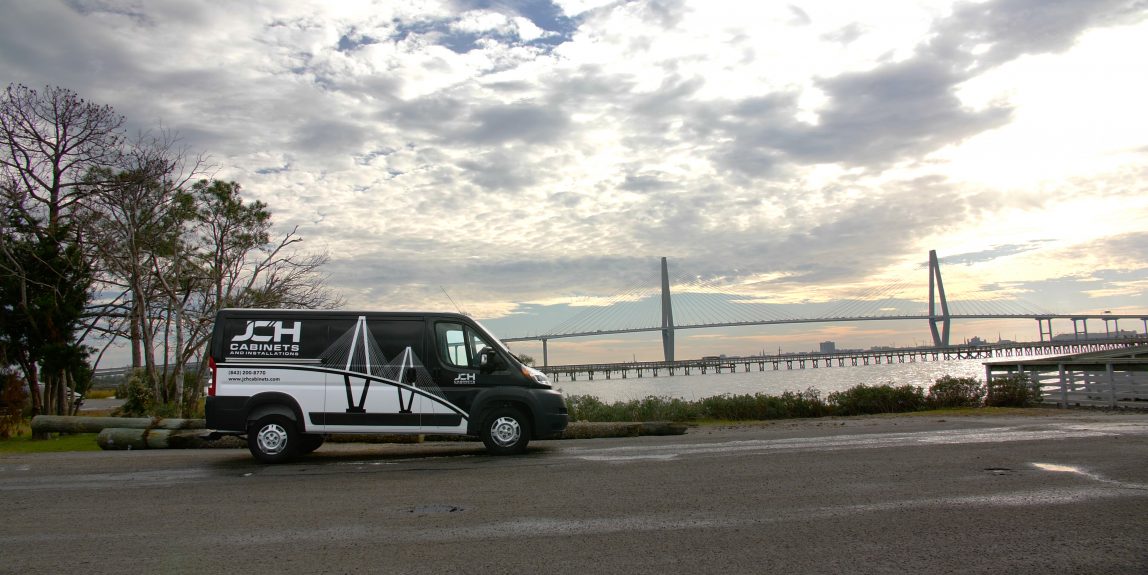 JCH Cabinets gets a custom van wrap with the famous Arthur Ravenel Jr. Bridge
As long as businesses have been thriving, first impressions and reputation have been at the core of reviews and returning customers. However, consumers have always responded to memorable brands across all industries. Thanks to custom van wraps, attempting to build that brand is now easier than ever.
For JCH Cabinets, a custom cabinet installation business based in Charleston, SC, word-of-mouth has been the leading force to help them generate new leads. After reaching out to our team here at Wrapmate, JCH was able to get a new white custom van wrap in such a way that would capture the attention of potential customers walking by on the street and driving past on the highway, helping them develop a brand on the road that consumers will easily recognize.
View Their Wrapmate Story Video Here:
Making That Community Connection
For those who live in or visit Charleston, SC frequently, the Arthur Ravenel Jr. Bridge is one of the most famous bridges in the city. As a port city with a long history of travel and shipping, Charleston was founded on bringing others together. For JCH Cabinets, our team at Wrapmate wanted to build the design around a local landmark, letting customers know that the company has that connection.
Standing Out With A Custom Van Wrap In The Community
In an area like Charleston, there are several work vans found in neighborhoods and along the highways working each day, but their van is blank and bland. Like JCH Cabinets, they have been relying on reputation and word-of-mouth to get new clients for their services. Being able to stand out among the competition gives businesses a competitive edge and an opportunity to reach more customers outside a verbal reputation.
Cost-Efficient Marketing
Many of our small business owners do not have a budget for marketing strategies or have the time to invest in growing their businesses. With Wrapmate, they can make a single investment that is effortless and goes with them past every potential customer and through every town they are working in. Additional funding and monthly costs for services are not required, making it an affordable opportunity to reach new clients regularly.
Updated And Modern Wrap Designs
Many of our customers come to us and want to upgrade their current logo or want an updated design to fit their business. Like the design for JCH Cabinets, we incorporated graphics and a clean image to capture the attention of customers. Graphics are the leading visual aid in marketing and have proven to grasp attention more so than other types of imagery.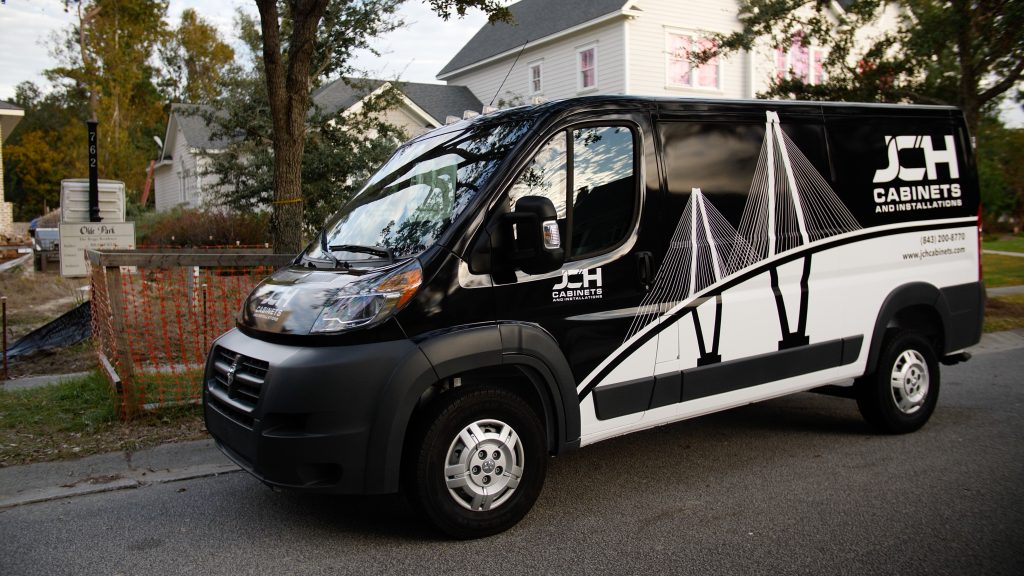 In addition to these graphics, we included contact information for phone calls and also social media handles for customers to search and view previous work completed by JCH Cabinets. We encourage vehicle wrap customers to add as much contact information as possible to maximize the potential reach of your customers.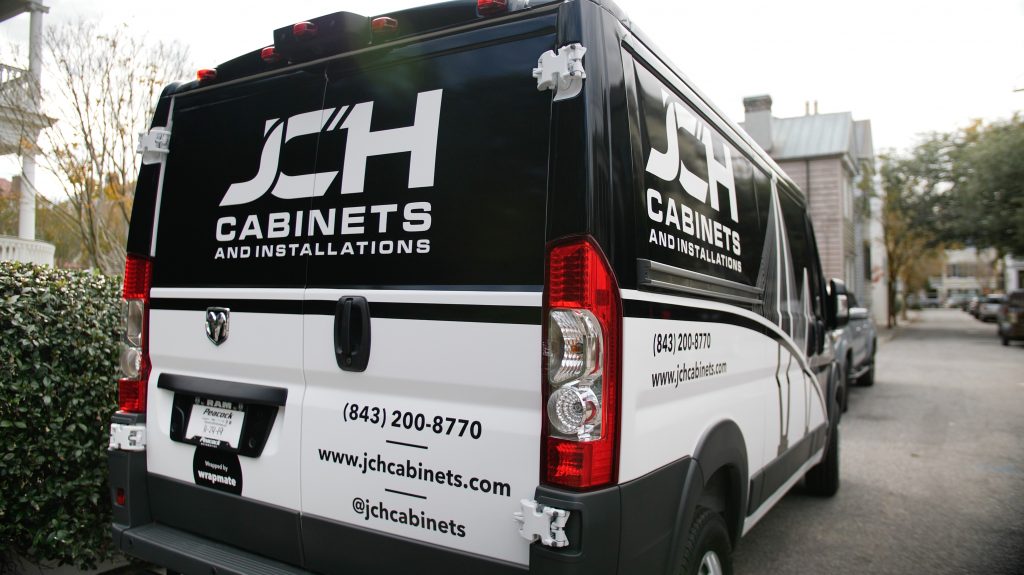 Quick and Efficient Wrap Service

s
Wrapmate understands the need to have your primary work vehicle available around the clock, especially for small businesses that need to maximize their productivity. That is why we can guarantee a quick turnaround time on wrapping your work van or vehicle. With this particular project, Jon's van was dropped off on a Wednesday evening and returned to him on Friday so he could get back to work and meet his customers' needs.
---
Ready to get your custom van wrap by Wrapmate?
---