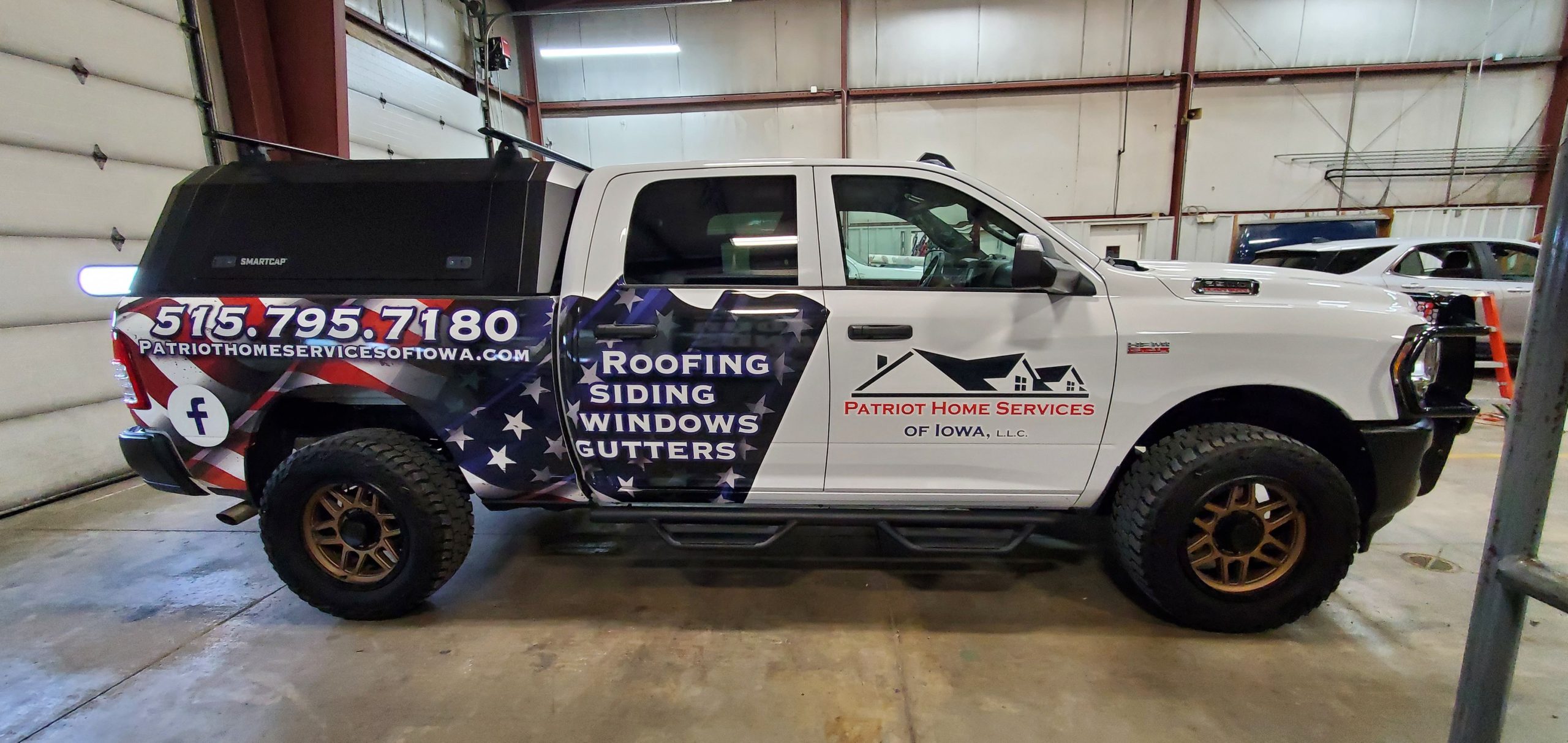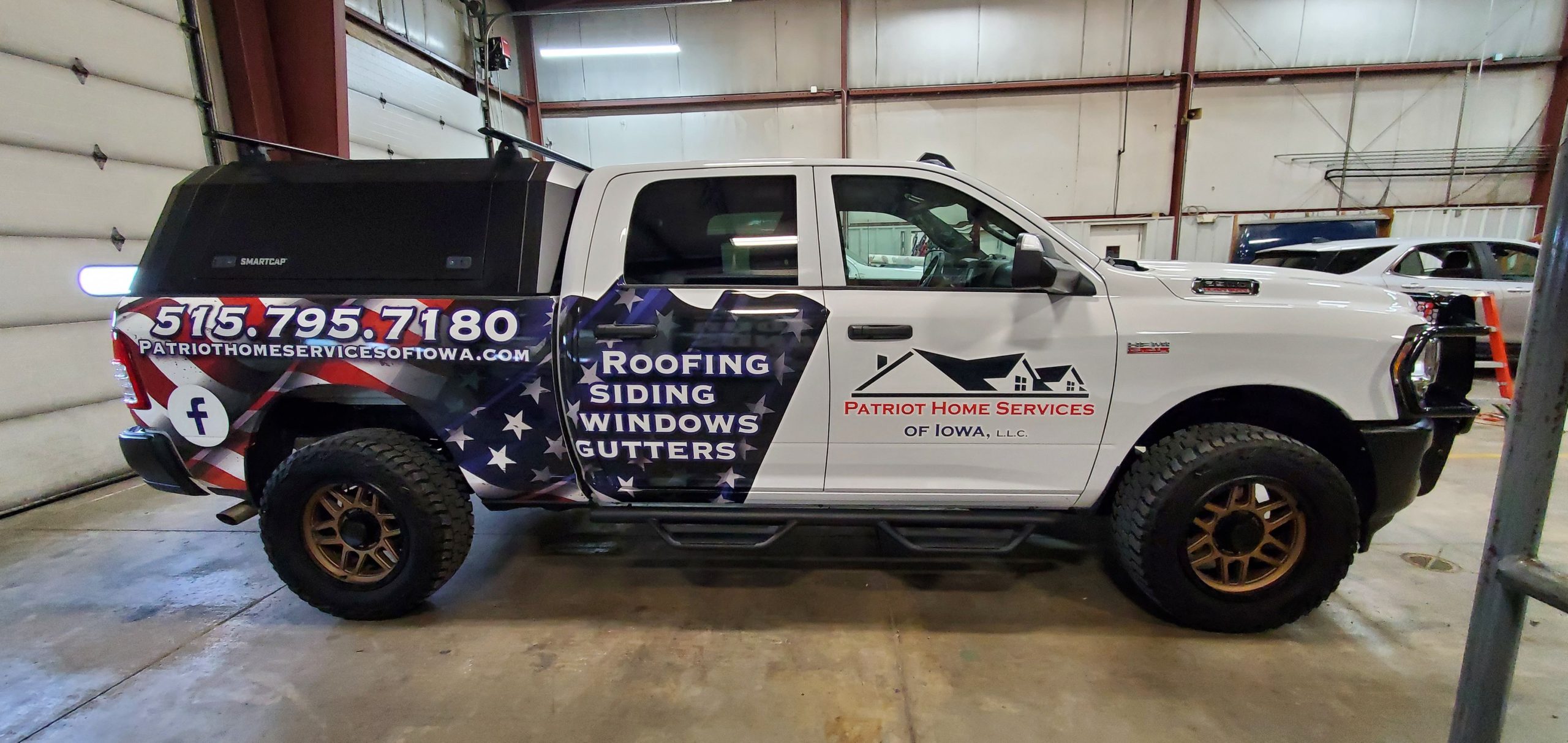 5 Reasons Why a Roofing Truck Wrap Will Get You More Business
Marketing can be costly, but it's also necessary. After all, customers won't contact your roofing business if they don't know you exist.
There are numerous marketing channels you can take advantage of, including traditional marketing methods like TV, radio, print media, and online marketing, such as Facebook ads.
However, all types of marketing have one thing in common: they aim to make your business more visible. A vehicle wrap draws attention every time your truck gets on the road, sits at a job site, or parks in a visible place.
There are numerous reasons why roofing truck wraps will give your business a significant boost. Let's look at five of the best.
Get More Brand Awareness in Your Community
When your truck is on the road, it's in plain sight for all to see. This includes other motorists, pedestrians, people inside buildings with views of the street, and anyone else within eyesight.
Roofing truck wraps turn your vehicle into a mobile billboard, which will help get your brand noticed every time somebody sees it, whether it's in motion or parked.
This boosts awareness of your brand significantly, as advertising your business on just one vehicle wrap can result in 70,000 impressions per day.
Even better, these impressions will be from people living in your community. Only a tiny fraction of those impressions need to lead to conversions to give you a healthy return on your investment.
Roofing truck wraps are also cost-effective, costing around $0.07 for every 1,000 impressions, and your wrap will look great and promote your business well every day for years to come.
Establish a Higher Level of Trust
When somebody hires a roofing company, they are allowing strangers on their property, which comes with obvious risks. It makes sense that potential clients would feel more comfortable if they could be sure you're a legitimate company.
Everyone wants to be confident that they are dealing with a reputable company that will do a good job.
A clearly visible truck wrap showing details of your business will help reassure people you are a professional company that can be trusted. Truck wraps show that you're proud to let everyone know who you are and that they're free to contact you anytime. On the other hand, a non-branded truck can make you look like an amateur.
Our high-quality professional wraps will help ensure people know you're a serious company that can be counted on.
#1 Cost-Efficient Form of Marketing
Some advertising methods can be very costly, but how much you pay is not the only issue. Another factor you should consider is how cost-effective your marketing is. In other words, how much bang can you get for your buck?
Truck wraps are one of the best advertising solutions for cost-efficiency.
Advertising on vehicle wraps boasts an impressive 97% recall rate, according to Outdoor Advertising Magazine. A high recall rate means that many people can remember your ad, boosting brand awareness and conversions.
Another benefit is that roofing truck wraps do not require a monthly marketing budget. Instead, the wraps are already paid for, and you still benefit from them years after they are installed on your vehicles.
Higher ROI Than Other Types of Marketing
Our roofing truck wraps offer an impressive return on investment (ROI), with our customers typically seeing a return of around 3,400%. With performance like that, it is clear how beneficial truck wraps can be for your business.
Part of the reason for the excellent ROI is that the wraps will look good as new for years and continue to promote your company. Not only that, but also your tax write-off is paid for in the first year, and the wraps continue promoting your products all year round without the need to fund them further.
Moving Billboards Can Promote New Deals
Moving billboards are an excellent tool for promoting new deals in your city and other areas your business operates, and you can run promotions for three to six months in a particular area.
Perhaps even better is that you can learn from your billboards to determine which ads are more effective. If you run more than one ad, you can split test them to see which one gets more inquiries. Then you can fine-tune your ads for better results in the future.
Wrapmate Offers Nationwide Vehicle Wraps
We make it as easy as possible for you to get professional roofing truck wraps.
Step 1: Get an exact price for how much it will cost to wrap your vehicle(s).
Step 2: Let us wrap your vehicle in your city, which usually takes no more than one to two days.
Step 3: Promote your brand in your community.
It's as easy as that, and if you let us wrap your vehicles for you, we offer the following:
A dedicated Account Manager who will be your one point of contact for your vehicle wrap.
100% satisfaction guaranteed.
Wrap design for just $250, which is refundable.
FAQs About Roofing Truck Wraps
How long does a roofing truck wrap last?
Roofing truck wraps typically will last five to seven years. Proper care and maintenance will extend the lifetime of your wrap. For example, leave the vehicle under cover when not being used. Washing the vehicle with non-corrosive soaps will also help ensure the wrap lasts longer.
Do I Need to Wrap the Entire Truck?
It is not necessary to wrap the entire truck. Instead, all that's usually needed is to ensure ads are clearly visible in key places, like on the sides of the truck. However, while it's not necessary to wrap the entire truck, the option is available to you.
You can also wrap vehicles that have dents and other imperfections, and the wrap itself will help protect your vehicle.
Can I Finance My Truck Wrap?
Yes, you can finance your truck wrap. Wrapmate is the first wrap company to offer financing for truck wraps, making it more affordable for you to advertise your business.
---