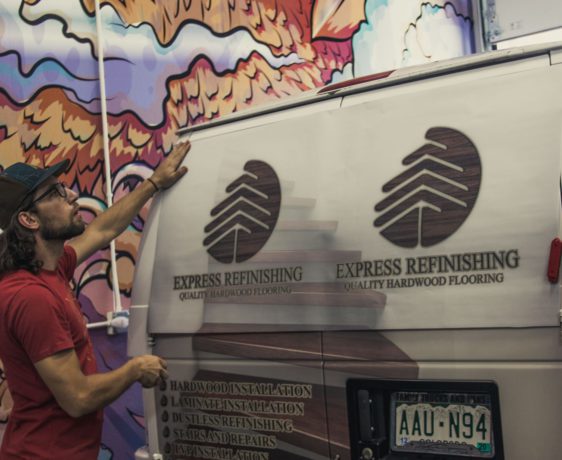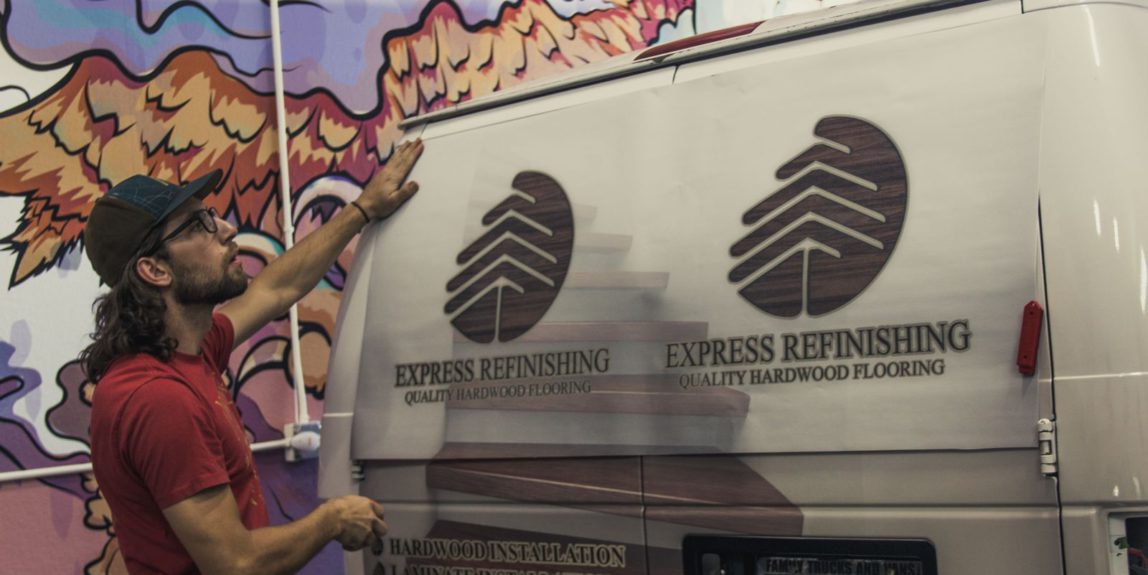 How Long Does It Take to Wrap a Car, Truck, or Any Vehicle?
How Long Do Vinyl Wraps Take?
Wrapping cars in vinyl wrap in order to change their outward appearance has taken the automotive industry by storm.
Vehicle owners who want something different…maybe they are tired of their car's appearance and are eager for a color change, maybe they are business owners who want to advertise their business and use their vehicle as advertising—these groups are flocking to wrap shops for custom design, wrap installation.
Essentially vinyl wraps are like giant stickers placed over the original paint of your car. You can even wrap door handles, headlights, add window tint and more.
Of course, how long it takes to wrap a car varies by installer.
Prior to the wrap installation, there are a whole host of steps that need to be taken including the custom design process where the type of vinyl wrap and the custom design itself need to be decided upon.
In this article, we will review the entire car wrap process from beginning to end.
The Vehicle Wrap Process
There are several steps in the vehicle wrap process. After a quote is agreed upon, the custom design process starts.
Step 1. Finalize Your Wrap Design
The wrap design you choose will be based on your personality and preferences. Some vehicle wraps can be simple, like applying decals and lettering or already available stock designs. Other wrap designs are a little more involved and may include a color change or very elaborate custom design work.
Step 2. Locate an Installer
Once you've settled on a design, the next step is finding the right installer. A good installer is worth their weight in gold.
With the car wrapping industry thought to reach 3.6 billion dollars in 2027, there are many wrap shops to choose from. You want to be sure you choose a professional installer that has had extensive experience.
Step 3. Apply the Vinyl Film
Now it's time to start the wrap installation.
Applying the vinyl film to any type of vehicle will take time. The amount of time depends on a few factors.
Is the wrap a full wrap, partial wrap, or just a few decals?
Other things that would change the time needed would be the vehicle size and how involved the chosen design is.
Time, of course, needs to be given for the actual application of the film but also the prep of the car and the amount of time it takes the film to fully adhere to the car.
How Long Car Wraps Take
The great news about a wrap installation is that they are much quicker than a normal paint job and high-quality vehicle wraps are known for their durability and can last up to 7 years.
Partial Wraps
For a partial wrap, the vehicle wrap process can take approximately half a day or about 4 hours.
You will need to take into account the time it will also take to prepare the car making sure its surface (where the adhesive will stick to) has been cleaned and is free of any dirt or grime that can prevent the film from adhering.
Most shops like to keep the car an extra 24 hours in order to be sure that everything has set before the car is driven and exposed to the elements.
Full Wraps
Full wraps can take up to a day to complete.
Another element that might affect how long it takes is the type of wrap. Is it a carbon fiber wrap, a matte wrap, or a chrome vinyl wrap? These materials take longer than others to install since they are harder to work with and perfect.
Again, time needs to be given for prep and for setting time – but once completed a wrap can last up to 7 years if correctly installed.
Wrap Installation FAQ
As to be expected, there are often many questions before deciding to wrap a vehicle.
Below are some of the most frequently asked questions about the wrap installation process.
Do vinyl wraps offer paint protections?
Vinyl wraps do offer some degree of paint protection but since it is a thinner vinyl, it won't protect your vehicle from a deep scratch or cut.
Paint protection film (for the most part transparent, though it can come in a few colors) can be applied on top of the vinyl wrap in the vehicle wrap process and offer protection against scratches.
Does the type of vehicle influence how long the wrap takes?
The type of vehicle will also influence how long the wrap takes.
Variables like the size of the vehicle (large or small), for example, whether it's a sedan or an RV, will make a difference. The shape of the vehicle too (think sports cars and all their curves) will play a part in how long everything takes.
Generally, you can estimate that once your vehicle enters the shop, it will take 1-2 days for most wrap installations.
Can I bring a wrapped car to a car wash?
Yes, generally speaking, you can bring your wrapped car to a car wash, though they would do better and last longer with a thorough hand washing instead.
Other caveats would be that a car wash that uses water spray versus one with brushes would be safer for your wrapped vehicle.
Wrap Your Car with Custom Designs from Wrapmate
More and more people on the road have custom-designed wrapped vehicles.
The difference it makes in a car's appearance is incredible and with the process being so simple and straightforward, there has never been a better time to do it!
If you're ready to explore all your possibilities, get a free quote in a matter of minutes from Wrapmate's online tool. Be sure to also take advantage of their payment plan options to make all your custom design wrap dreams come true.
You are only a few days away from getting your newly wrapped car on the road with Wrapmate!
---
Ready to get your vehicle wrapped?
---