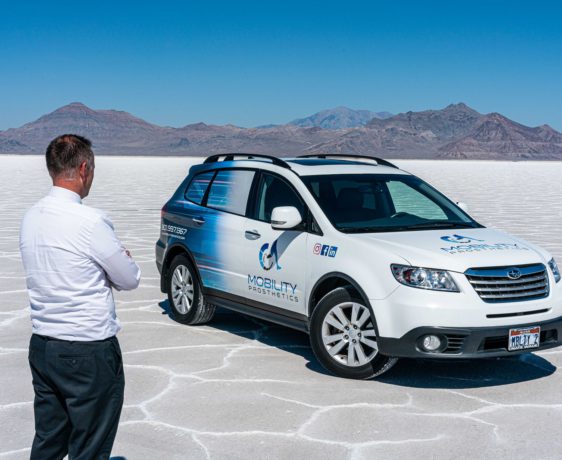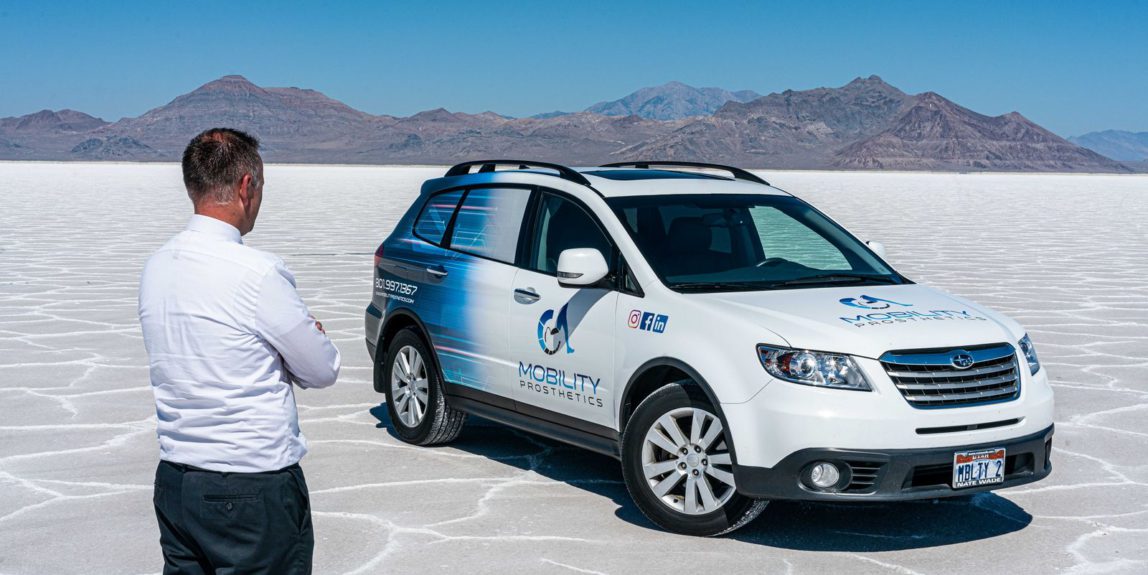 What Is Car Wrap Advertising and What Are Its Benefits?
What Is Car Wrap Advertising?
Car wrap advertising is gaining popularity as more and more people are looking for fresh and innovative ways to advertise their business beyond getting a paint job.
Car wrap advertising is, put simply, wrapping your vehicle with your advertising message, brand, logo, and messaging.
It helps to think of it as a mobile billboard—anywhere you drive, your message WILL be seen. This is especially powerful in local markets. In fact, statistics show that mobile billboards grab 2.5 times MORE attention than normal billboards and that 98% of people say they notice and remember mobile ads.
Benefits of Car Wrap Advertising
There are many benefits of car wrap advertising.
Not only does it provide new advertising opportunities that have not been saturated, but it is a fixed cost. You pay one time for your van wrap, and the benefit of additional business and sales calls comes in for years to come. It's also a newer technology—so a fully wrapped van stands out and catches attention like honey catches flies regardless of the car model.
Reach Your Target Audience
It is said that a single-car wrap can generate between 30,000-70,000K impressions per day—imagine all of those eyes taking in your advertising message and company name. Your daily commute, which was once long and tedious, now becomes an advertising opportunity when you drive a wrapped car. You can also use tax deductions for business wraps.
The experts all agree that wraps are a very powerful form of advertising.
Cost-effective
The cost of a full wrap starts at about $2000 for a high-quality, professionally designed and installed wrap.
Considering that these car wraps can also be bought through payment plans as with the company Wrapmate, it quickly becomes a very cost-effective, cheap option compared to other forms of advertising.
You pay a small amount upfront and can benefit from the advertising and close new business—even before the final bill is due. That's a good use of money for small businesses, and it does not require tying up a lot of capital.
Natural Form of Advertising
Car wrap advertising companies are capitalizing on the next generation of outdoor advertising. It is a natural form of advertising that grabs people's attention. It's not forced upon them but does offer up some interruption marketing based on their design ability to draw attention with bright objects.
You can advertise anywhere you go and spread your message to many people who might not otherwise get a chance to see it.
Protection with Vinyl Wraps
As with car wrap, along with the added benefit of providing you with another advertising option, the vinyl wrap protects, especially if it's a full wrap, can protect your entire vehicle from scratches, scrapes, and the sun's UV rays.
How to Avoid Scammers
With any endeavor, it's always important to know who you are working with. This is also true in the case of finding a reputable car wrap advertising company.
Car wrap scams are not uncommon. Scammers offer to pay you to wrap your car with their marketing message in exchange for money when you drive your daily commute.
These car wrap scams often happen when you are advertising someone else's business. One has to then seek legitimate car wrap advertising companies.
Legitimate Car Wrap Advertising Companies
There are several legitimate car wrap advertising companies worth looking into.
Some specialize in wrapping your own vehicle with your business message, while others specialize in finding you vehicles to put your advertising on or provide a legitimate way for drivers with a clean background check to earn extra money while they drive around with advertising messages on their cars.
Wrapmate
Wrapmate is a legitimate company trusted by business owners nationwide.
With thousands of professional installers all across the country, Wrapmate started with the idea that a high-quality car wrap should be affordable for everyone, and they have plenty of wrap options available.
If you are a business owner who wants to get their car wrapped—whether that is a full wrap, partial wrap, or just lettering or your phone number on your rear window—it can be done quickly and easily with Wrapmate. Then potential clientele can shoot you a text message to inquire about your services.
Wrapmate has made their process so simple that everything from getting an exact quote using their online tool, to the design process with their expert design team is a seamless experience.
The best part—all this can be done from one spot—at home, using a computer or phone.
From the time you start the process with them, once you sign off on the design, you can get your wrapped car on the road in as little as a few days' time.
Carvertise
Carvertise is another company that believes that the modern age of advertising is in mobile advertising.
Carvertise serves as the bridge between business owners and the cars they advertise on. They also provide people the opportunity to earn extra money by wrapping their cars with ad campaigns.
As the business owner you:
Decide your geographic target markets.
Decide who you want to carry your message (for example rideshare cars like Uber or Lyft)
Decide on the number of cars you want (15 cars get you 3,420,000 monthly impressions)
Decide your type of wrap (full, advanced partial, or partial)
As soon as you decide the above and your cars are wrapped, your ad campaigns will be delivered throughout your geographic target market.
All these cars are all driven by drivers with a background check, clean driving records, car insurance, and good driving habits.
Wrapify
Wrapify is another company like Carvertise that allows business owners to advertise on their cars.
Wrapify also hires drivers to wrap their own cars and use their daily commute to promote their business clients' advertising message. As a legitimate car wrap company, people who are looking to earn extra money can fill out a driver application with Wrapify in order to be considered. You make money driving your normal route.
As Neilsen's Out of Home Advertising report said, wrapped vehicles are the most noticed medium on the road.
Nickelytics
Nickelytics is another legitimate car wrap company that is investing in mobile billboard advertising. Through their mobile OOH (out of home) advertising, they are able to connect offline exposure to online engagement.
They too offer wraps for various types of vehicles, and you earn extra cash for every mile you drive.
Advertise Your Business with Vehicle Wraps from Wrapmate
It's clear that car wrap advertising works.
Simply having your own vehicle wrap, you are using a very effective form of advertising that is grabbing people's attention on the road.
To get started on your own custom-designed wrap for your business, use Wrapmate's online tool to get a quote and to start working with their team of expert designers.
---
Ready to get your vehicle wrapped?
---