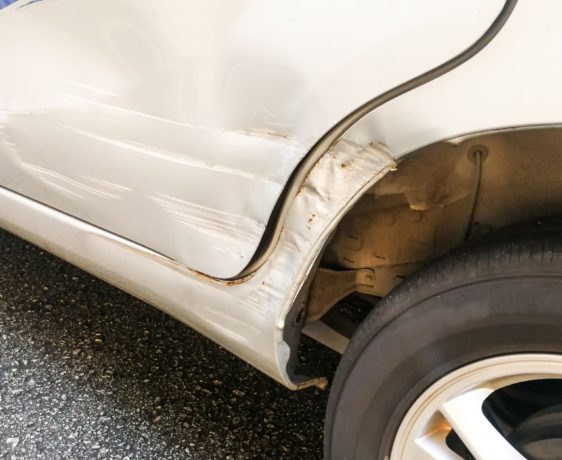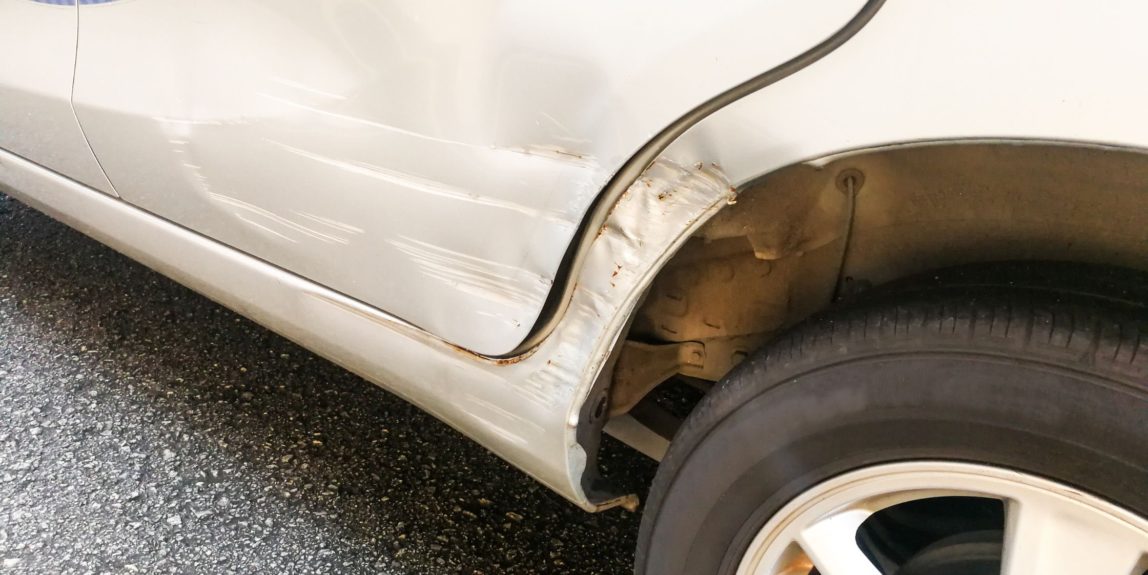 Can You Wrap a Car with Dents – Everything You Need to Know
A car wrap is like a giant sticker placed over the existing paint of your vehicle.
Vehicle wraps can be a full or partial wrap. Vehicle wraps or vehicle graphics as they are also called can be as simple as placing decals and lettering on certain areas of your car, like your door or window.
Vehicle wraps also come in all types of patterns, and the design or color can be anything imaginable. No wonder many vehicle owners are excited at the prospect of applying a car wrap to get a fresh new look, but one question that comes up time and again is, "Can you wrap a car with dents?"
The short answer is, "Yes, you can."
This is good news, because minor dents are very common in vehicles — most you would not even notice if you were to walk by a car.
Interestingly enough, one-third of all dents are not from driving but from non-driving actions such as opening doors into poles, or high curbs. Even hail damage is cited as one of the top 7 reasons for car dents!
And even more startling is that more than two-thirds of vehicle owners have said that a simple trip to the supermarket and being parked in the parking lot has resulted in a dented car. (That makes you think twice about going grocery shopping!)
In this article, we will review whether or not wrapping a car with damage, either from dents, dings, or damaged paint is a good idea.
Can You Wrap a Car with Dents?
The quick answer is yes, you can wrap a car with dents.
But the better question to ask is if you wrap a car with dents, is the wrap cost a good investment? Let's examine the reason why people wrap their cars in the first place.
Some people wrap their cars to promote their business. Others apply vinyl vehicle wraps to give their car's tired exterior a fresh, brand new look. Some people wrap their cars to offer a layer of protection for the original paint job.
When you look at a wrapped car, the reason it looks incredible is that the wrap materials hug each and every contour and curve of the car.
The issue with dents in the bodywork is that as a car wrap hugs every curve and contour it will also accentuate dents and make them more visible.
But with that said, there are many advantages to wrapping your car such as:
Increasing resale value.
Protecting the original paint job from elements like the sun's rays and paint scratches.
Adding a layer of protection to the entire vehicle.
They're non-permanent.
Should You Wrap a Car with Dents?
Yes, you can wrap a car with dents, but again, the vinyl wrap will not hide the dents though it does provide a layer of protection against minor dings and scratches.
For the best car wrap results, it would be best to fix the dents first and then apply the vinyl vehicle wrap.
A simple solution to fixing the dents is using the paintless dent repair method.
With the paintless dent repair method, as long as the car's paint hasn't been damaged, this relatively inexpensive fix (starting at anywhere from $50 – $120) can be used on the car.
Using this method the technician goes from the inside out to correct the damage. Expertly (and carefully) removing the parts of the car to access the dent, this procedure can take as little as a couple of minutes.
It sounds easy, but it's best to leave this to those with experience. Some people attempt to DIY using a kit, but this type of repair can easily be overdone leaving the metal where the original dent was flabby, or even protruding too far. This type of repair, especially since it is inexpensive, is best left to the experts.
In the case where there is damaged paint, another method of fixing a dent prior to the application of wrap materials is using filler. The filler is used to "fill" the dent and then the car exterior is sanded down so that the vinyl film can be applied.
And yet another quick fix, if the dents are small and shallow, is to fill it with paint. Once the paint has dried, it is ready for the car wrap.
These last 2 options will look better once the car is wrapped — which may be a good reason to get a car wrap after fixing the minor denting issue.
So if your car has minor dents, don't let that prevent you from considering a car wrap.
How Vinyl Wraps Protect Your Vehicle
The good news is, when you wrap your car, regardless of whether or not it's dented, vinyl vehicle wraps offer you extra benefits that you would not have had otherwise. Choosing to go with a vinyl wrap over other means of customization can help you out in the long run, on top of increasing your car's value short-term.
Adds an Extra Layer of Protection
The wrap material surrounding the car provides an extra layer of protection preserving the car's original paint job and exterior from paint scratches, chipping, and minor dings.
The vinyl film used in the vehicle graphics that surround the car is made from materials that are much more resistant to damage and are much better able to protect your car year-round than the car's paint.
Requires Less Maintenance
Vehicle wraps also require much less maintenance than a car's paint job. Car wraps last approximately 5-7 years, come with a warranty and there is very little that needs to be done to maintain it.
A good hand wash with soap and water on a regular basis will do the trick in keeping your vehicle wrap's color looking vibrant, and spectacular.
Another option is going through a brushless car wash to keep the vehicle wrap clean and free from pollutants, dirt, and grime but handwashing is still regarded as the safest way to keep your wrapped car looking fresh and clean.
Paint jobs are easily scratched and sadly suffer greatly from natural elements which is why a wrapped car is the better investment and the least maintenance.
Prevents Sun Damage
No matter where you live, you cannot escape the sun's rays, a damaging factor to your car's paint job dulling and fading the paint.
Vinyl wraps not only look great and will have people staring at your car as you drive by, but vinyl wraps also increase the resale value keeping the original paint job looking great underneath.
Protect Your Car with Vehicle Wraps from Wrapmate
With a few simple fixes to rid your car of its dents, wrapping your car is a winning investment.
With Wrapmate's warranty and unconditional guarantee, "If you don't love it, we'll take care of it," you can rest assured that not only will you get the design you love, but you will be turning heads when you drive down the street.
To get started on the design of your vehicle wrap, start here with a quick online quote.