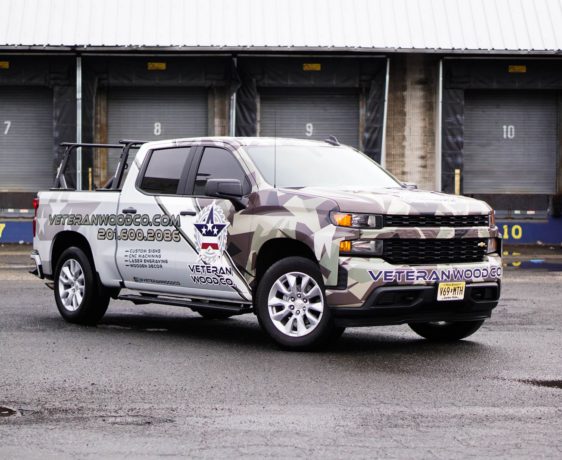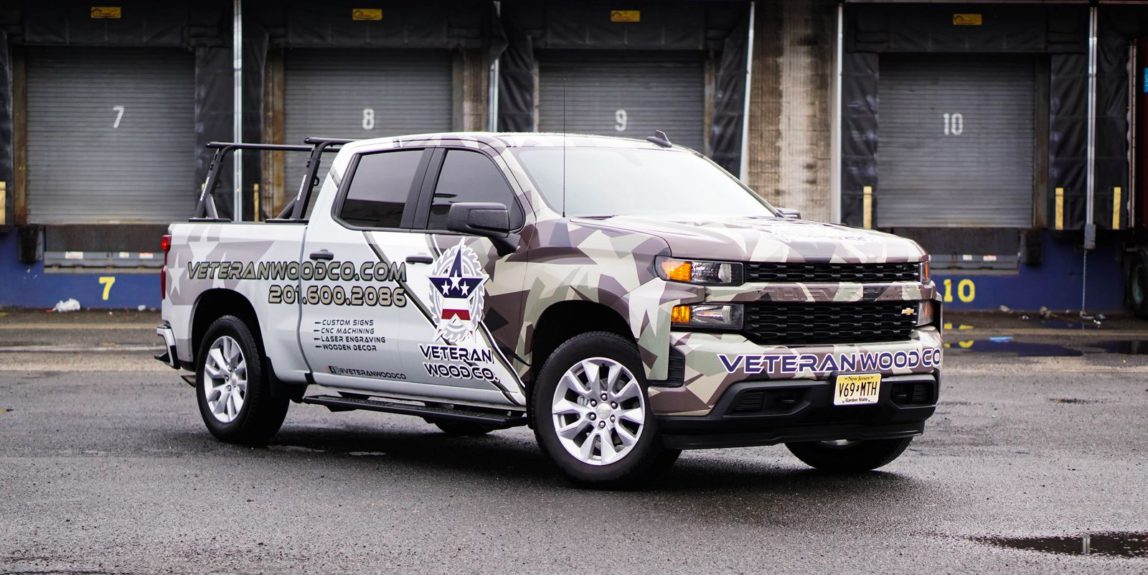 Veteran Wood Co gets Chevy Silverado truck wrap by Wrapmate
We're excited to share our recent vehicle wrap for Veteran Wood Co, a veteran-owned company based in Fairfield, NJ. The project involved a full wrap of their Chevy Silverado truck. The custom wrap design reflected their take on a modern veteran brand in a unique way.
Our in-house design team came up with a strong visual concept that captured the essence of Veteran Wood Co's business, while Team GFX helped execute the production and installation process.
Veteran Wood Co is an exceptional business that creates stunning custom signage using laser engraving. Not to mention, they're a veteran-owned company that cares deeply about its customers. Founded in July 2019 by Owner and Operator Michael Legregni, Veteran Wood Co has produced endless pieces of intricate woodworking for others. Fast forward to today, Veteran Wood Co has evolved into a full-size wood and custom sign shop. They pride themselves on attention to detail and the ability to blend multiple mediums together to achieve the results desired by their customers.
This Chevy Silverado truck wrap project was managed by our friendly Account Management team, while the installation was performed by one of our certified Wrapmate Pros.
We spent a day catching up with Mike to capture some awesome photos of his truck wrap. The team drove around different areas of Jersey City with incredible views of the Manhattan skyline and national landmarks. Veteran Wood Co is now leveraging its Chevy Silverado truck wrap as a mobile billboard that showcases its brand perfectly.
Is it worth getting a Chevy truck wrap?
Your business can get as many as 70k daily impressions with a wrap. This strategy is possibly the most cost-effective form of marketing your Chevy Silverado truck. You'll increase your company's brand awareness and attract more customers.
Our world-class design team can capture the essence of your business and turn your vehicle into a powerful marketing tool. Wrapmate is able to design, print, and install your truck wrap in your city while delivering the best experience possible.
Take a look at some of our photos of this Chevy Silverado truck wrap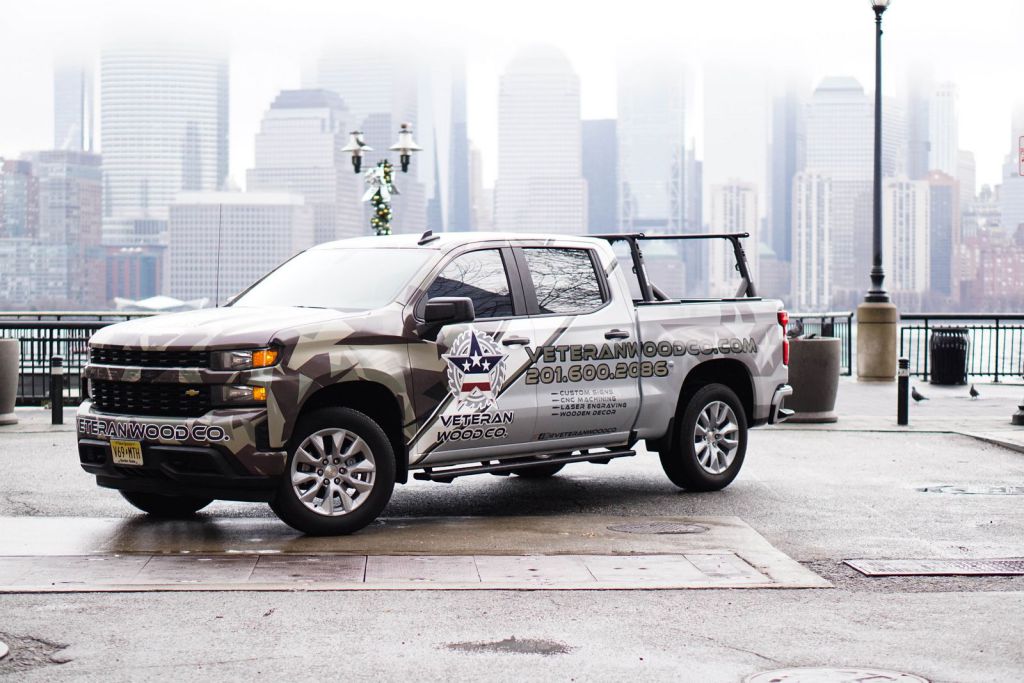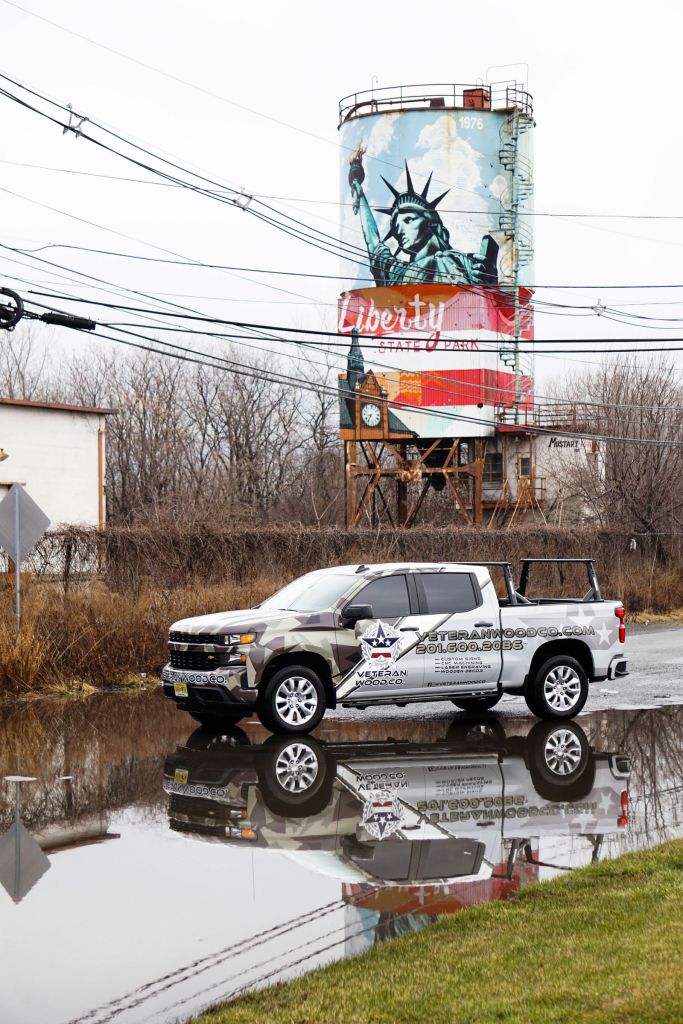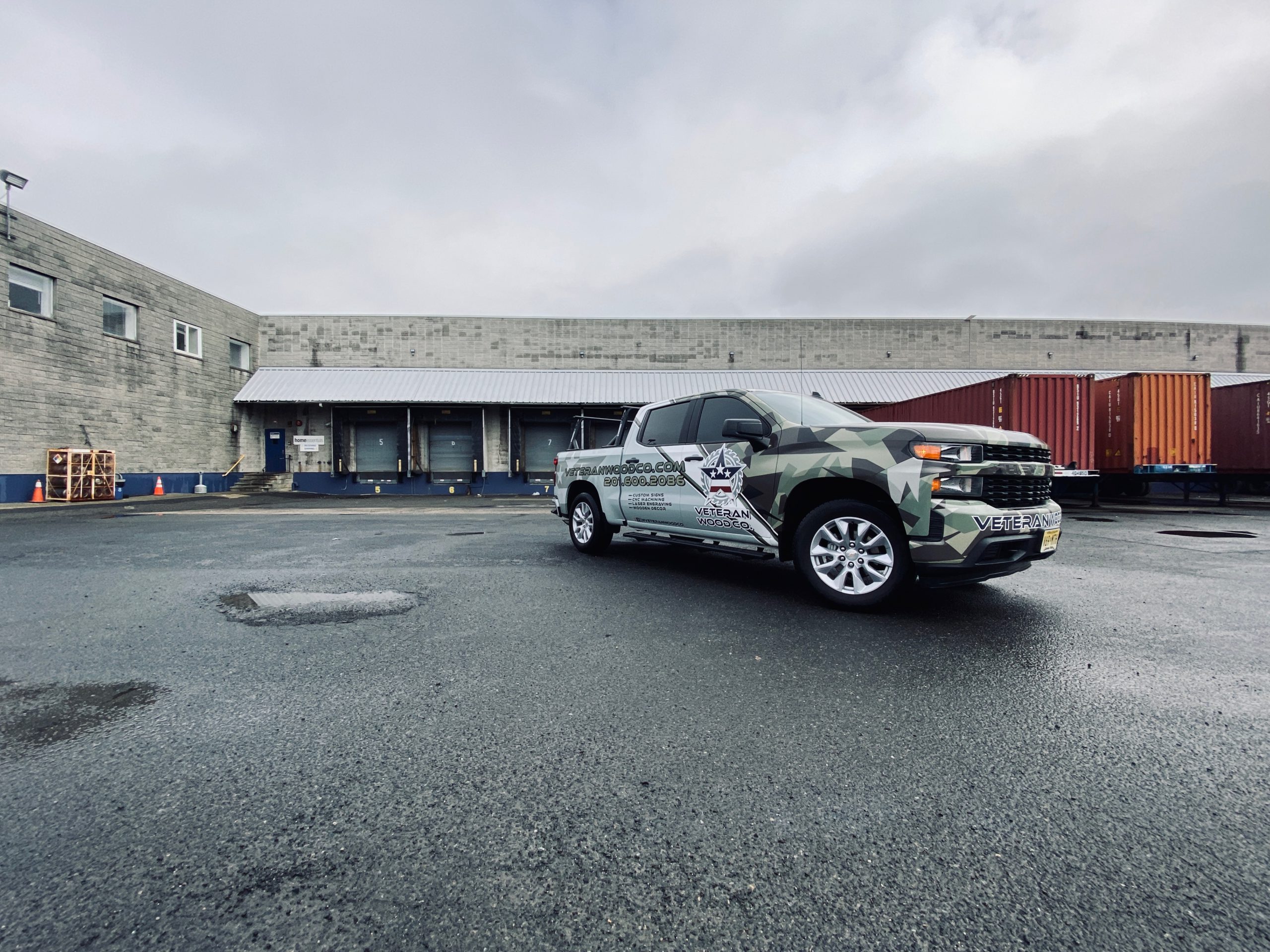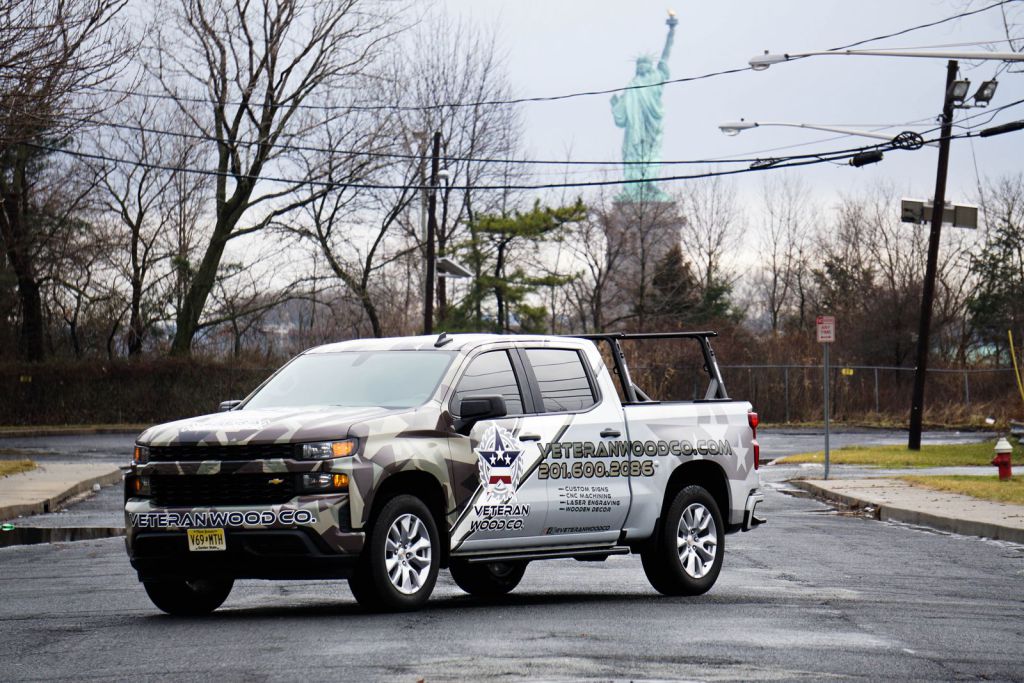 ---
Ready to get your graphics?
Our expert team can design, print, and install custom wraps that turn your company vehicles into mobile billboards.
Whether you have a small business or a large fleet, we're here to help you make a statement on the road. Don't wait any longer to get started – contact us today for more information and let's get your project underway.
---