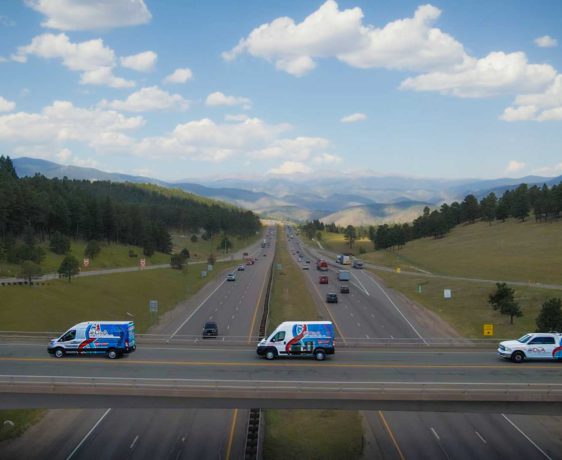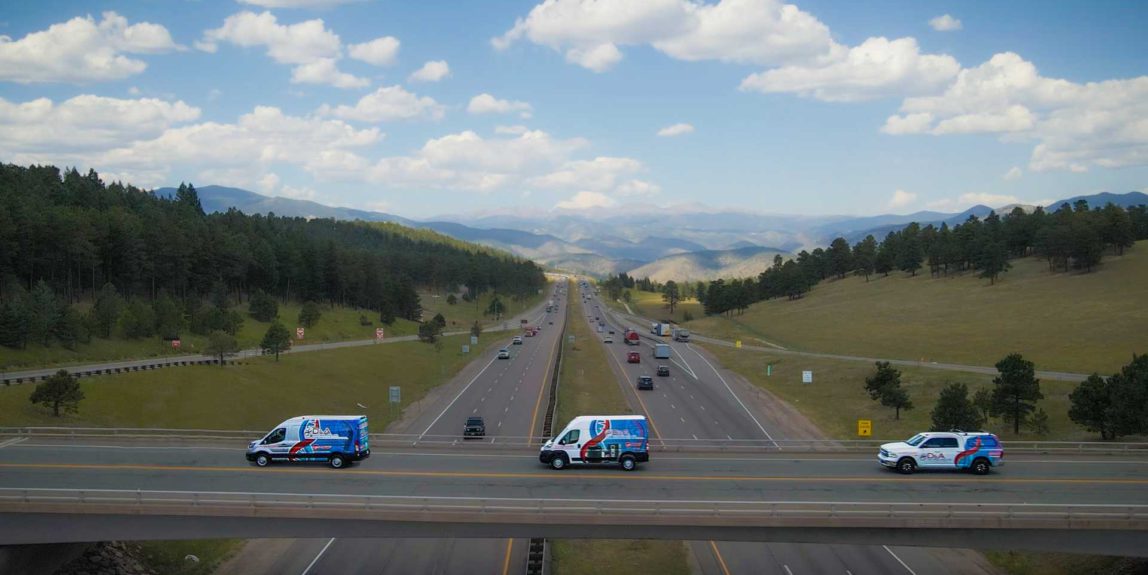 D&A Heating and Air 2x Revenue in 12 Months With Stunning HVAC Vehicle Wraps
In the competitive world of HVAC services, making a lasting impression isn't just about temperature control; it's about controlling the narrative around your brand. Daniel Cagle, the owner of D&A Heating and Air in Lakewood, Colorado, shares a compelling story of how Wrapmate turned their HVAC vehicle wraps into rolling billboards, setting them apart in a crowded market.
A Blank Canvas in a New Territory
Starting from scratch in the Lakewood area, D&A Heating and Air faced the challenge of establishing a presence and building a professional reputation. Daniel knew that a strong first impression was crucial, and that's where the journey with Wrapmate began.
The Wrapmate Difference: A Catalyst for Business Growth
The collaboration with Wrapmate wasn't just about wrapping vehicles; it was about wrapping the D&A brand in professionalism and visibility. Daniel recounts how their business doubled within a year, attributing a significant portion of this growth to Wrapmate's support in creating a mobile billboard that left an indelible mark on neighborhoods.
From Anonymous to Recognizable: The Impact on Reputation
Before the wraps adorned their vans, D&A Heating and Air relied on various marketing strategies, from Facebook ads to Google ads. However, it was the HVAC vehicle wraps that changed the game. Residents, spotting the wrapped vehicles, recognized the professionalism, leading to spontaneous inquiries and job requests.
Just As a Well-Insulated Home Offers Comfort, HVAC Vehicle Wraps Offer Confidence
Daniel's journey with Wrapmate mirrors the process of crafting a comfortable space. The wraps became a visual insulation, protecting D&A Heating and Air from skepticism and doubt. Whether parked in a neighborhood or cruising through the city, the wrapped vans became a symbol of reliability, professionalism, and a job well done.
The Neighborly Connection
Picture this: a wrapped van parked in a neighborhood becomes a beacon of trust. Neighbors, curious about the professional appearance, approach Daniel. What started as a casual conversation about the wrap turned into a steady stream of inquiries for HVAC services. The wraps became more than advertisements; they became neighborhood landmarks, fostering a sense of community connection.
The 3M vinyl film, a choice D&A Heating and Air made for its reliability and longevity, proved to be the perfect armor for their brand. In the same way a durable HVAC system stands the test of time, the 3M vinyl film ensured that the wraps remained pristine, free from peeling or cracking.
As Daniel reflects on his Wrapmate journey, it's evident that the investment wasn't just in vehicle wraps; it was an investment in reputation, visibility, and the confidence that comes with a recognizable brand. The success story of D&A Heating and Air is a testament to the power of Wrapmate in elevating SMBs, franchises, and fleets.
D&A Heating and Air HVAC Vehicle Wraps Fleet