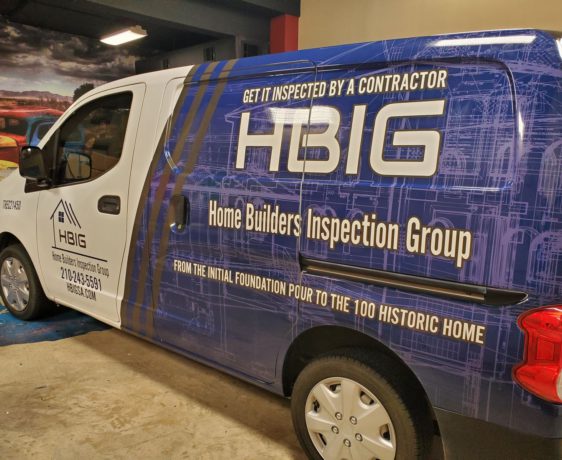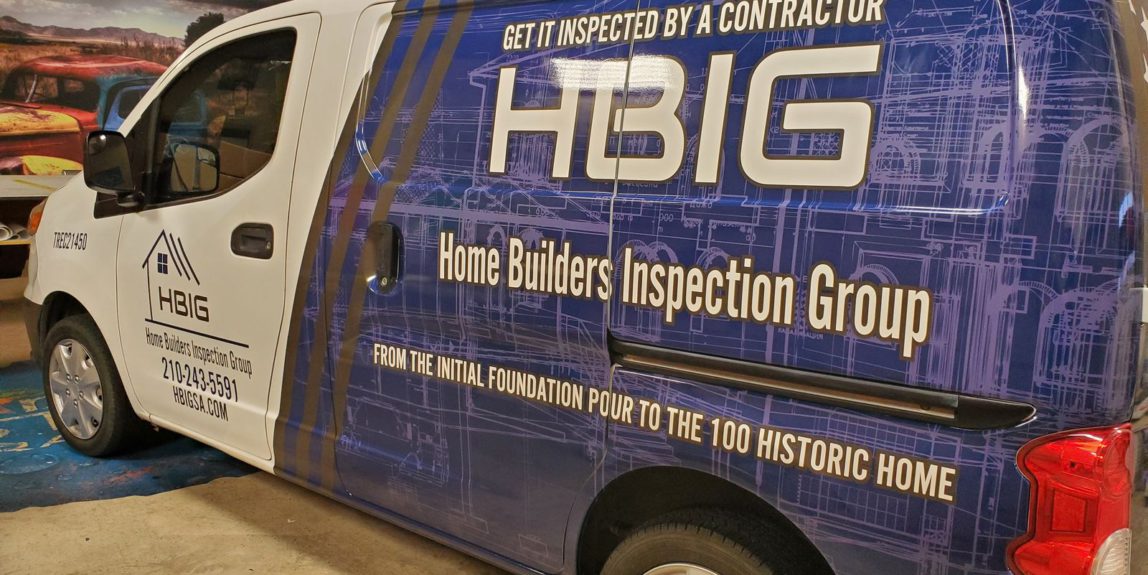 The Lowdown on Full Vehicle Wraps
For both commercial applications and the personal vehicle market, wraps are catching on! Here's a brief look at what a full wrap is, if you really need it, and what it costs.
What is a full vehicle wrap?
A vehicle wrap is a blend of polyvinyl chloride (PVC) polymer. That's why it's often referred to as a "vinyl" wrap. There is a range of additives that make it flexible and resistant to ultraviolet light. Color is then added, and the ingredients are blended, cast onto moving sheets, then finally baked and cured.
What's the difference between a full wrap and a half or partial wrap? A half wrap or partial wrap only covers certain parts of the vehicle. For instance, it might cover the entire back of the vehicle, or just the hood, or beneath the door windows. Full vehicle wraps cover the entire surface of the vehicle.
Should you go with a full wrap for your business?
Drive more sales! Vehicle wraps are not only one of the most affordable forms of outdoor advertising, but they're also one of the most effective. According to the Outdoor Advertising Association of America, vehicle wraps reach more people at a lower cost than any other type of outdoor marketing. Their research also showed that 49 out of the 50 people surveyed have noticed ads on the sides of vehicles. And 30% of shoppers make their buying decisions based on ads they see. Now check this out. A vehicle that's only driven 15,000 miles per year will pass 9,000,000 other vehicles. 30% of 9,000,000 is a lot!
Some businesses choose a full wrap to hide an older or unattractive vehicle. There's no shame in that! They just want to upgrade their current fleet. Others want to match the color of their company's branding. You don't want a red van with an orange logo! And some businesses wrap their entire vehicles to make them more noticeable on the road. No doubt a full wrap with graphics will turn more heads! We recommend full wraps for maximum effect, but you know your company's unique needs better than anyone else.
Another cool thing about wraps is they also serve as write-offs. IRS Publication 535 (Chapter 11) says a vehicle wrap is likely tax-deductible as an advertising expense for a business if it "clearly advertises the brand and promotes the business on a vehicle associated with the company." That's money well spent.
What about a full wrap for your personal ride?
More and more Americans are choosing wraps over traditional paint jobs. Paint fades, cracks, and scratches. There's nothing more frustrating than finding a paint chip in a car you've only had for a few months. A good wrap will last longer than paint. And wraps are generally less expensive. More on that below!
The possibilities with wraps are absolutely endless. You can choose satin or matte finishes, or even "color flips" where the color seems to change depending on sunlight and your angle. And just like with commercial wraps, you can custom design a wrap for your car or truck with your name or a phrase, an image that's meaningful to you, or a blend of colors. Many are choosing retro vinyl stripes for their Challengers, Mustangs, Broncos, and other retro-inspired cars.
What are the benefits of having a full wrap?
Along with helping you promote your brands in an eye-catching way or enhancing your personal ride, there are many benefits to wraps.
Full wraps can be cheaper than a paint job. Most don't know that! A good paint job will run between $4,000 and $10,000. But you can get a high-quality car wrap for somewhere between $2,500 and $6,000.
Full wraps will also protect your original paint. Many choose wraps for this reason. This will increase (or at the very least, help to maintain) your vehicle's value. And while high-end paint jobs can last a number of years, an average paint job may only last a couple of years. Chipping can happen in days and fading can start as early as two years! Even with the most expensive paint jobs, your vehicle is susceptible to chips, scratches, and fading. Wraps are safe and easy to remove leaving your original paint looking every bit as original years down the road.
Wraps are also easier to maintain. You won't have to wash your vehicle nearly as much as paint since wraps aren't porous. They don't get as dirty! Less time cleaning cars means more time spent working on your business.
And our wraps are designed to last and offer greater protection. You can also select vinyl wraps with a UV-resistant coating to keep your wrap's colors as sharp as the day you first installed it on your vehicle. It'll look show floor new for years.
How much do full vehicle wraps cost?
The price of a vehicle wrap is based on the amount of square footage needed for coverage. When there's more surface area to cover – like with full-sized trucks and vans – the cost will naturally be higher.
As we mentioned earlier, full wraps typically range from $2,500 to $6,000 depending on the material and coverage. Exotic wraps like those with chrome and carbon fiber-look will cost more.
Why choose Wrapmate?
For starters, Wrapmate allows you to buy your wraps online. Pick out exactly what you want from the comfort of home. Your wrap can be installed anywhere in the United States. There are over 1,300 quality installers located all over the country. Our Account Managers will work with you starting with the selection of your wrap design and communicating with you every step of the way. They also help coordinate the installation.
We offer a 100% satisfaction guarantee. That kind of promise is rare, but we know you'll love it! We're so confident, we also offer a one-year warranty. With the high-quality 3M materials we source, your vehicle wrap can last as long as seven years! Whether you want to maximize exposure with graphics for your business or make your personal car or truck stand out, we've got you covered. Visit Wrapmate.com today to get started.
---