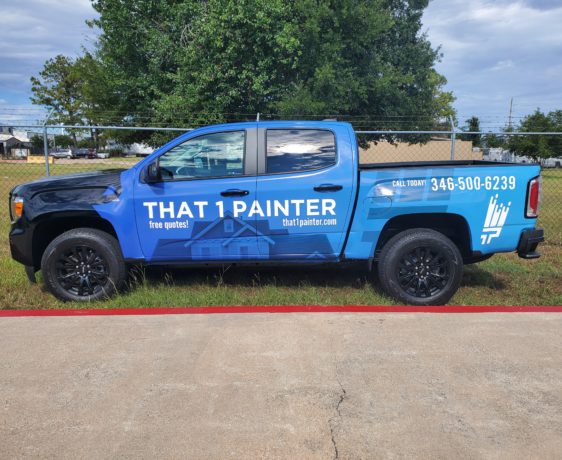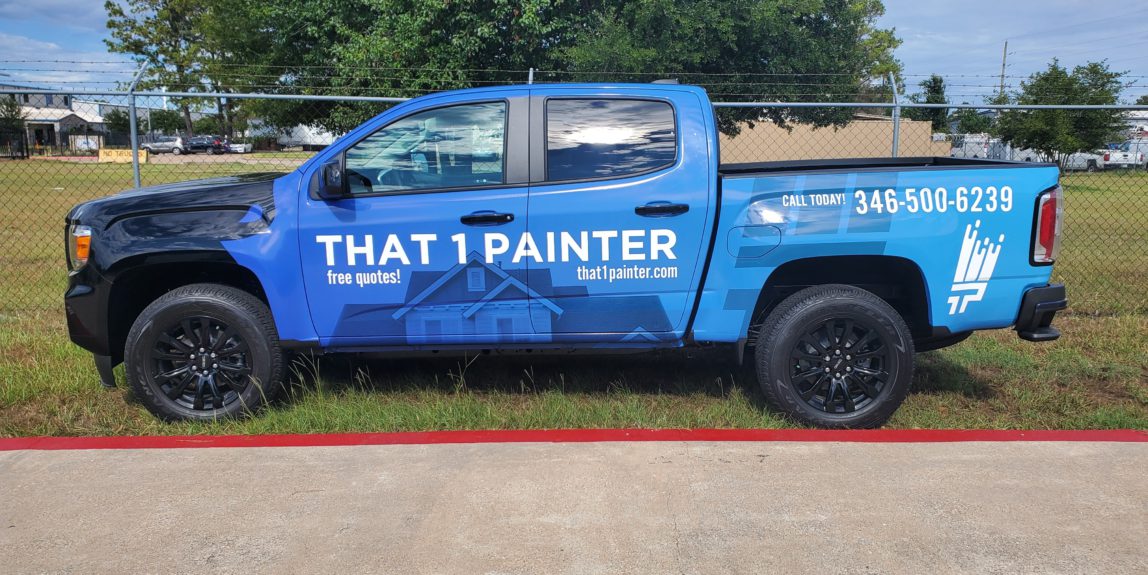 Turnkey franchise wraps and graphics program for franchisors
Today's marketplace is louder, more crowded, and busier than ever. Consumers are yanked all day long from every direction. How can you stand out from the competition?
A Wise Investment
It probably comes as no surprise to you that vehicle wraps have become one of the most effective (and the single most cost-effective) forms of marketing for any business. Vehicle wraps go to work pounding the pavement for you 365 days a year, 24 hours a day. While your fleet is on the road, and even while parked, those cars, vans, trucks, and trailers are advertising for you.
There's been a whole lot of research. The numbers don't lie, and they're staggering.
98% of Americans responded that they notice media that target vehicle drivers and passengers. Those roads aren't getting any less congested any time soon! And 29% of them said outdoor advertising caused them to visit a retail store within a week of seeing the ad out on the road. This form of advertising is generally more well received since they're seen as less intrusive. When done right, people will actually appreciate creativity and effort.
Fleet vehicle advertising boosts your name recognition 15 times greater than other traditional advertising media. And it's FAR less expensive!
Consider this.
Radio costs $5.92 per thousand impressions.
Billboards cost $1.78 per thousand impressions.
Vehicle wraps cost $.07 per thousand impressions. (And less than $44 per million impressions!)
You can expect up to 70,000 daily impressions, and that's just on one vehicle! You're looking at an ROI of 3,400%! According to one 3M report, you'd have to spend $135,000 to get the same marketing effectiveness of advertising on television as a single vehicle wrap. That represents a savings of about $130,000!
More Reasons to Wrap
The cost-effectiveness is huge. The results you get for such a small investment is too. But there are plenty more reasons.
Vehicle graphics get noticed!
Driving is a fairly boring activity. People are just trying to get from point A to point B. But bright, attractive vehicle wraps stand out from all the other cars on the road. A plain white van is barely noticed. But your logo and message on a quality wrap will get noticed. You can't help but see them!
Protection.
Vehicle wraps protect your fleet and are super easy to maintain. Simply rinse, wash with a mild soap, and rinse again. They're also scratch resistant, help to avoid sun fading and paint damage, and have a long shelf life lasting on average up to seven years. And when applied correctly, they're easy to remove when it's time to rewrap with an updated marketing message or logo.
Show your customers that you have a local focus.
Many people prefer doing business with local companies, especially in this age of global emphasis. Vehicle wraps will help you create exposure around your local are. It shows that you are a local business serving that community, despite how large your franchise is.
Wraps are obviously mobile!
Your team will be traveling from location to location anyway. Take advantage of it! Wraps are like moving billboards. Your message goes where your vehicle does. Your franchisee's design will be seen all over town.
The Big Question
Wraps are a no-brainer for any franchise brand, from A/C companies, plumbers, and construction businesses, to restaurants, sports and entertainment venues, hotels, pet services, and much more.
But there's still one little problem. It's the big question. Who do you turn to? Who can you trust to get your fleet wrapped right?
Since every installation shop is different, the results will vary wildly. There are no organized standards from shop to shop and there's zero oversight between shops. Not to mention that far too many of them have outdated tools and equipment which obviously results in a poor-quality print job. Far too often, shops use low-quality vinyl and offer mediocre customer service at best during and after the installation.
This chaos all leads to one thing… inconsistent branding.
It's way past time for a new way. And we've stepped up to the plate to literally change the game!
Finally, a better way to wrap!
For the first time EVER, franchises now have an easy one-stop shop for all of their vehicle wrap needs.
Our in-house design pros will create a custom wrap design that fits your franchise's unique brand. Whatever you need, we can do it… with a wide variety of coverage types to fit your specific vehicles, we'll design to meet all of your specific franchise needs. We'll match your exact colors, logo, and brand guidelines on every vehicle. Cheers to consistency!
Every franchise will get a custom-built, co-branded website where franchisees can select and order vehicle wraps based on their desired coverage or vehicle type. Upfront quotes mean no surprises! This is truly a turnkey solution for all franchise owners.
And to help with each of your franchise locations, we offer nationwide support. Our network of 1,457 pro installers (and growing!) can wrap just one vehicle, or even as many as 10,000 vehicles in any city from coast to coast. Whether you have a franchisee in Long Beach or Long Island, Tacoma, or Tampa, we've got you covered. And your fleet will be covered with the highest quality 3M wraps available that are rolled out to last!
Wrapmate's flexible pricing structure also ensures zero costs are charged to the corporate entity. There are no setup costs or monthly management fees. Just simply promote the program to your franchisees and we'll take care of the rest.
You'll enjoy a comprehensive, one-stop turnkey program with flexible pricing, branding consistency across the board, standardized logistics, the highest available quality on the market, and nationwide installation coverage for wraps and graphics on any vehicle type or quantity. It's that easy!
We don't stop with your fleet either. Wrapmate can also support other large format printing and installation needs your franchise may need like window signage, wall murals, and floor graphics for any or all of your franchisee locations.
There's a reason we're trusted by thousands of business owners nationwide. Schedule a free demo and get ready to transform your fleet today!
---
Ready to get your vehicle wrapped?
---