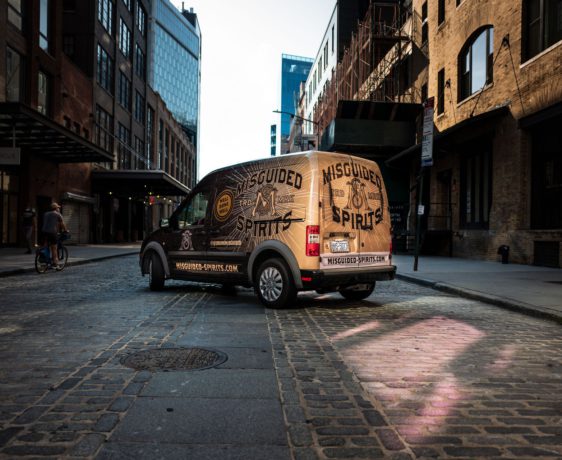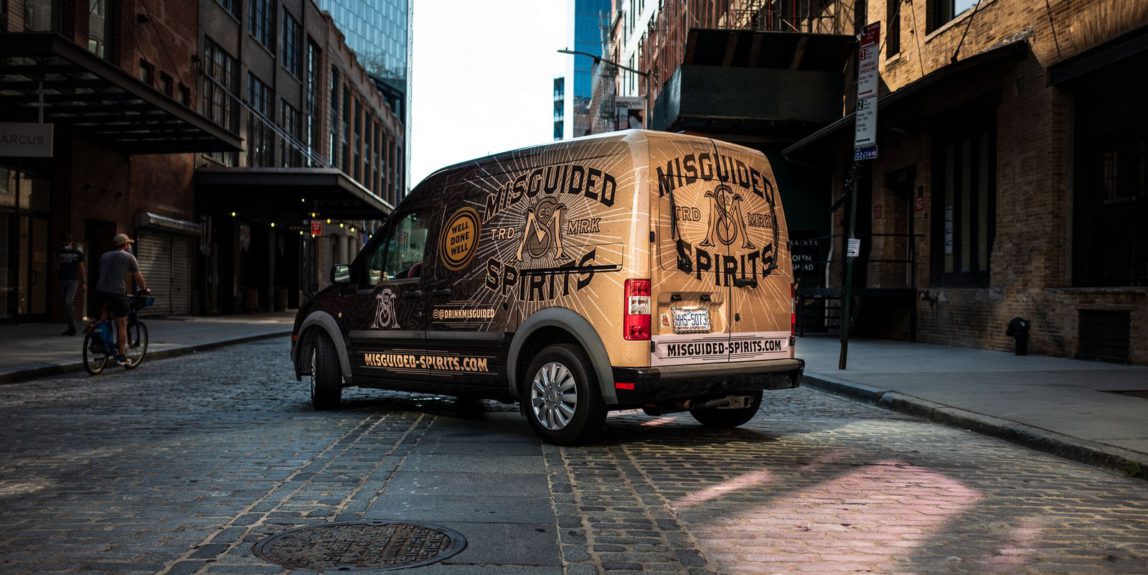 Misguided Spirits Promotes Brand With A Ford Transit Connect Van Wrap
Have you seen this gorgeous van wrap driving along the east coast in the last few weeks? James and the crew at Misguided Spirits recently finalized the launch of their brand. Instead of shopping around for a graphic designer. Or, even a wrap installation shop, they enlisted Wrapmate to take on the project.
Wrapmate allows customers to work with one point of contact for all their vehicle wrap needs. And, with our nationwide footprint and over 1500 Pros in our network, it allows customers plenty of flexibility.
Misguided Spirits wanted Wrapmate to transform their delivery van into a marketing machine that breaks through the noise and gets the attention of whiskey lovers nationwide.
This wrap design did exactly that.

After the wrap installation was completed in Nashville, the branded Ford Transit Connect van made its way up north to the Big Apple. Misguided Spirits plans to expand business operations in New York City, such as Brooklyn, and prepare for city-wide deliveries across Manhattan.
We caught up with James along his route through the Meatpacking District and captured some awesome shots of his new wrap design in its natural habitat.
Completion Photos of this Van Wrap: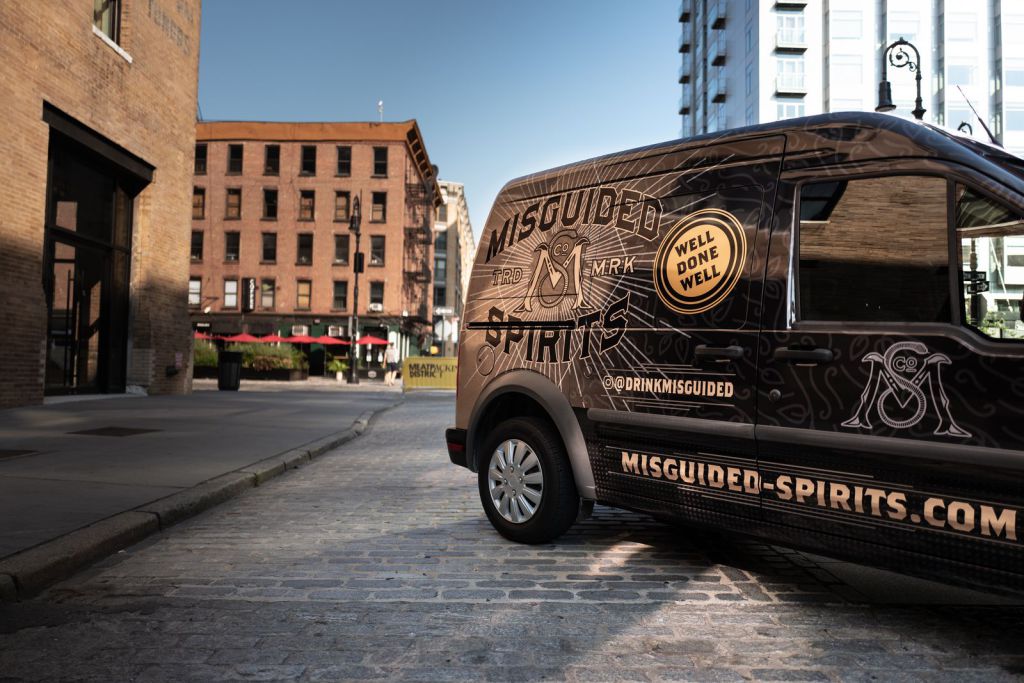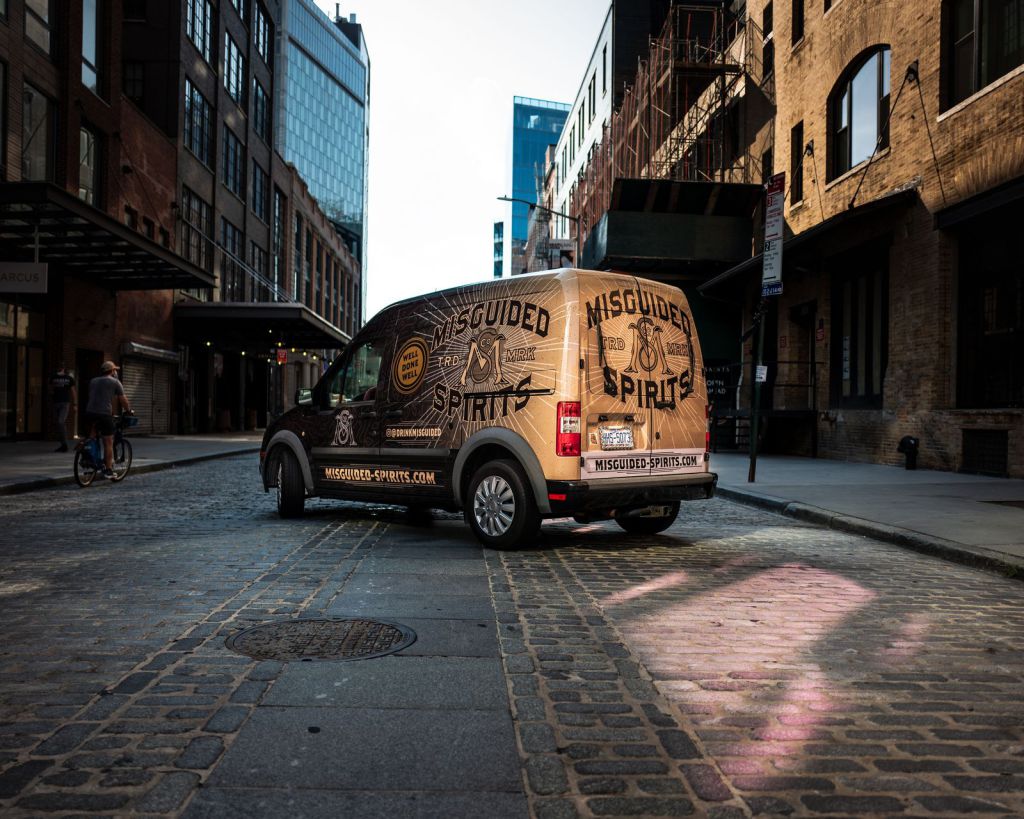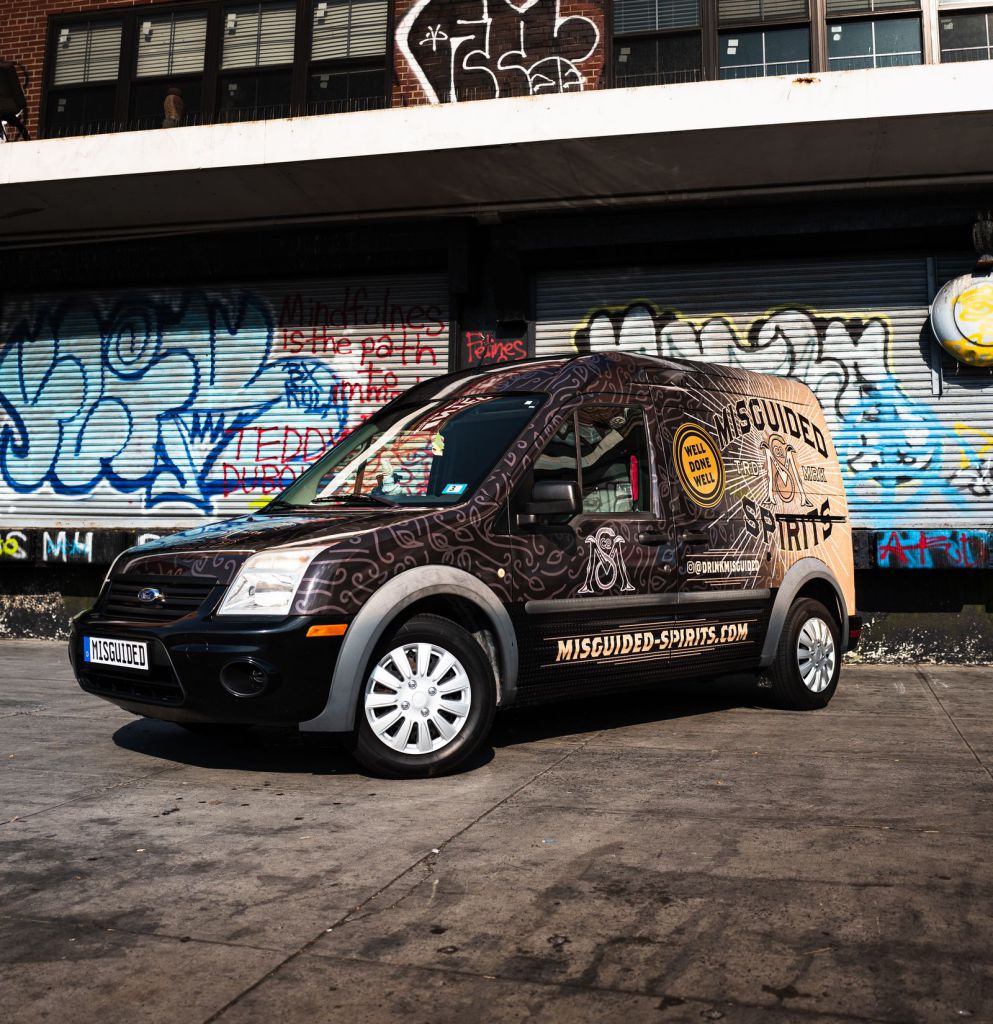 ---
Ready to wrap your Ford Transit Connect?
---