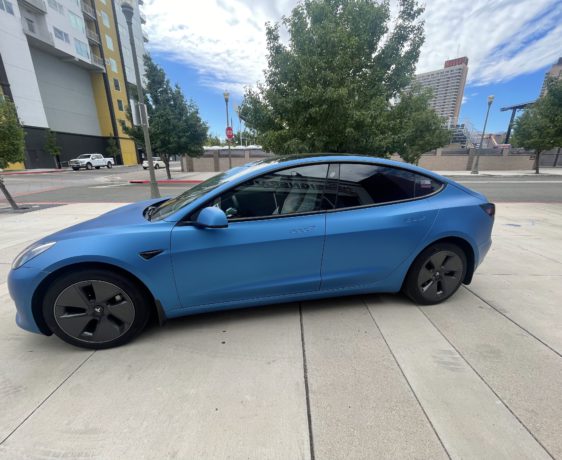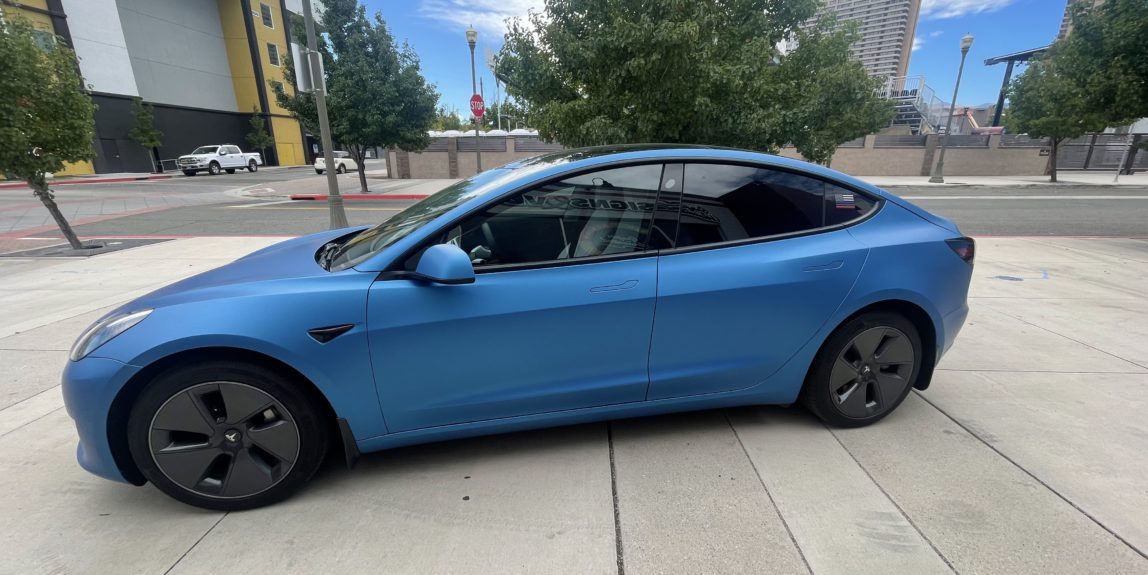 What Are Some Awesome Car Wrap Ideas?
Benefits of Vinyl Wraps
Vehicle wraps are becoming more popular with consumers. It's an exploding new area of the auto industry and they are an easy way to make your vehicle stand out. The auto customization industry is expected to reach $10.8 billion by 2025, a nearly ten-fold increase over a decade ago. So why are consumers loving this new way to customize their rides?
The 3M vinyl wrap material used in vehicle wraps is durable and looks amazing when applied by a properly trained technician. Best of all they are non-permanent, so they can always be easily removed if you change your mind. In addition, they can be combined with a brilliant custom graphic design to create something completely unique.
The technology behind car wraps has improved in the past several years, and vinyl wraps, particularly from 3M, is high-quality, durable, and extremely eye-catching, while at the same being a low-cost, high-impact means of advertising.
This article will break down some of the different considerations when planning your car wrap. Plus we have lots of examples of why it could be a smart move to wrap your next car.
Vehicle Wrap Ideas
Everybody notices a full wrap on a car. If you want to have an eye-catching car, you can boost up your cool-factor by wrapping your car.
One of the benefits of choosing a wrap over a paint job is that you can completely customize the look with a graphic design that includes details which would be nearly impossible to replicate with a paint job alone. Applying a particular font or image via a vinyl wrap is more consistent than attempting the same with a paint job.
While some people want a graphics design that just looks cool, others choose a more practical option—using wraps as advertising signage on their car to generate revenue while they drive around the city. After all, wrapped vehicles are seen by more than 3000 potential customers per hour in dense urban areas.
Solid Color Car Wraps
You might think it would be cheaper to get a fresh paint job, but in fact, a full solid color car wrap is often the less expensive option. It can also give you the opportunity to try out a bolder, more exciting color than you might choose otherwise with a permanent paint job.
Think you might want a color change down the road? No problem. A car wrap can give the customer the flexibility to not be married to a particular color choice.
Matte Car Wraps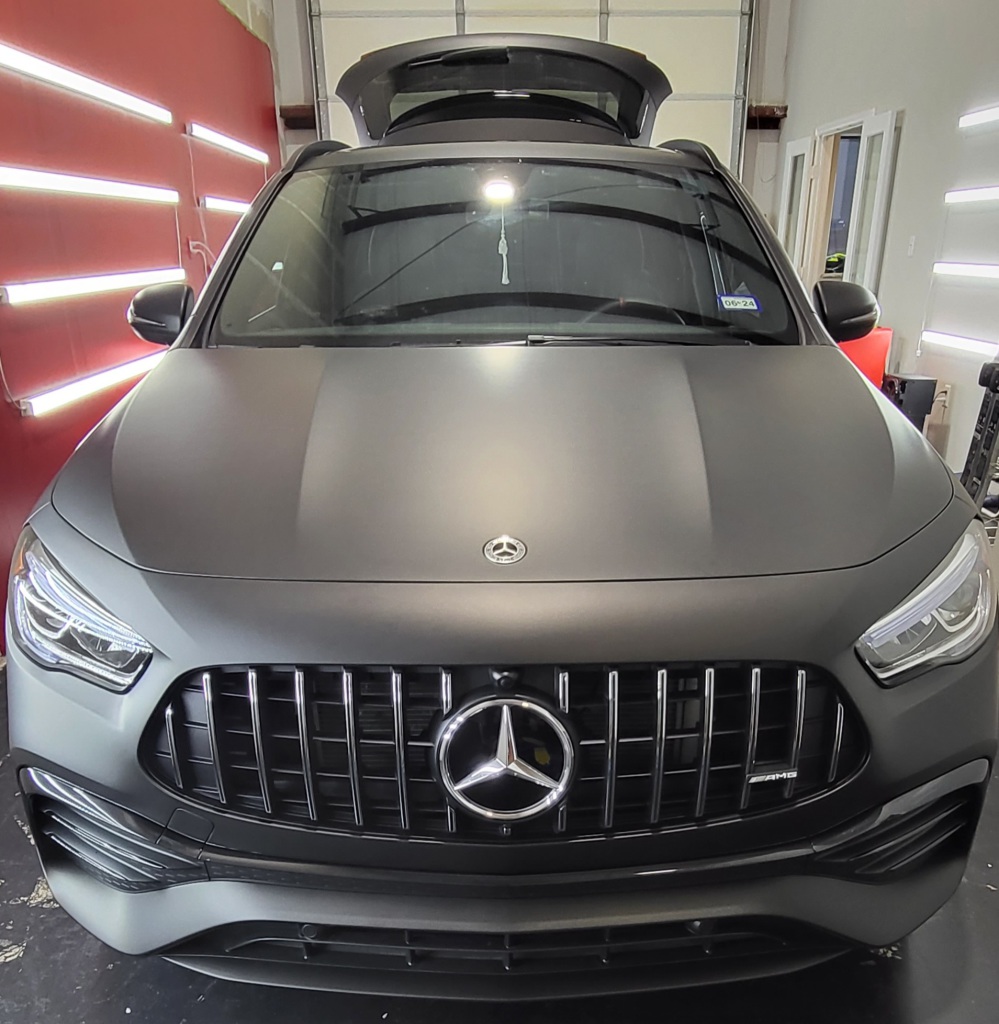 Matte car wraps are an interesting choice for those who like to make bold choices. The matte wrap has a unique hazy finish that immediately stands out from other vehicles or sports cars on the road. The matte finish absorbs more light than a glossy finish, which gives an arresting look that is both luxurious and understated.
Another reason some customization connoisseurs choose matte, is that matte wraps are a high-quality material from 3M, and have additional UV protection that helps protect vehicle surfaces against not only dings and scratches, but also the effects of sunlight and other harsh weather conditions.
Carbon Fiber Wraps
Carbon fiber wraps are another option that is becoming popular with luxury car consumers. It creates a unique look by wrapping your car in carbon fibre. Lamborghini's look great with the carbon fibre wrap.
Choose this if you already have a cool car but want to make it even more eye-catching.
Partial Wraps
Partial wraps allow you to add lettering and decals to a portion of your vehicle. This can be a cost-effective way to drive some brand awareness. It's a great option for the budget-conscious shopper or business owner.
Full Wraps
Full wraps cover the entire vehicle from the front bumper to the back. With a full wrap, you can add custom graphics that other drivers on the road can't miss. Full truck wraps can make even the oldest of pickup trucks seem modern and professional.
Custom Graphic Wraps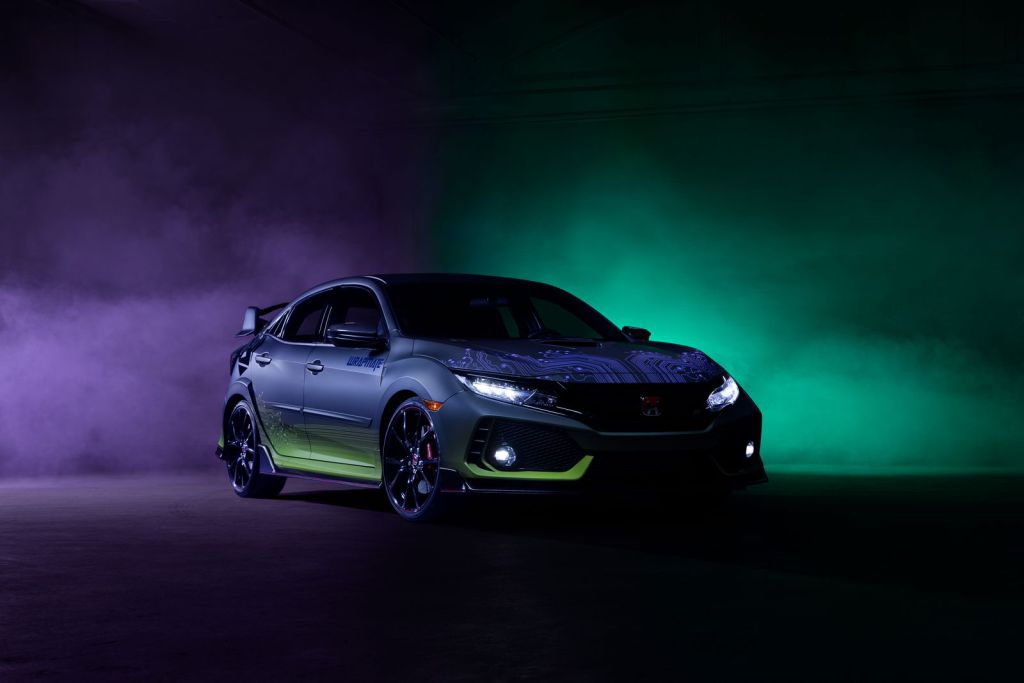 Custom graphics wraps typically cover the entire vehicle, although they can also cover only part of the vehicle.
You can tell when a high-quality design has been achieved with a custom graphic. For better or for worse, consumers judge the quality and caliber of local businesses based on the quality of their graphics and logo. So adding amazing graphics can have an immediate impact on business volume.
Template Wraps
Template wraps include stickers and signage to help increase brand awareness. Companies like Wrapmate have incredibly large template catalogues of cars, trucks, vans, and trailers.
It's how you can get the most accurate pricing because they take into account the make, model and even the trim package of your vehicle.
Fleet Wraps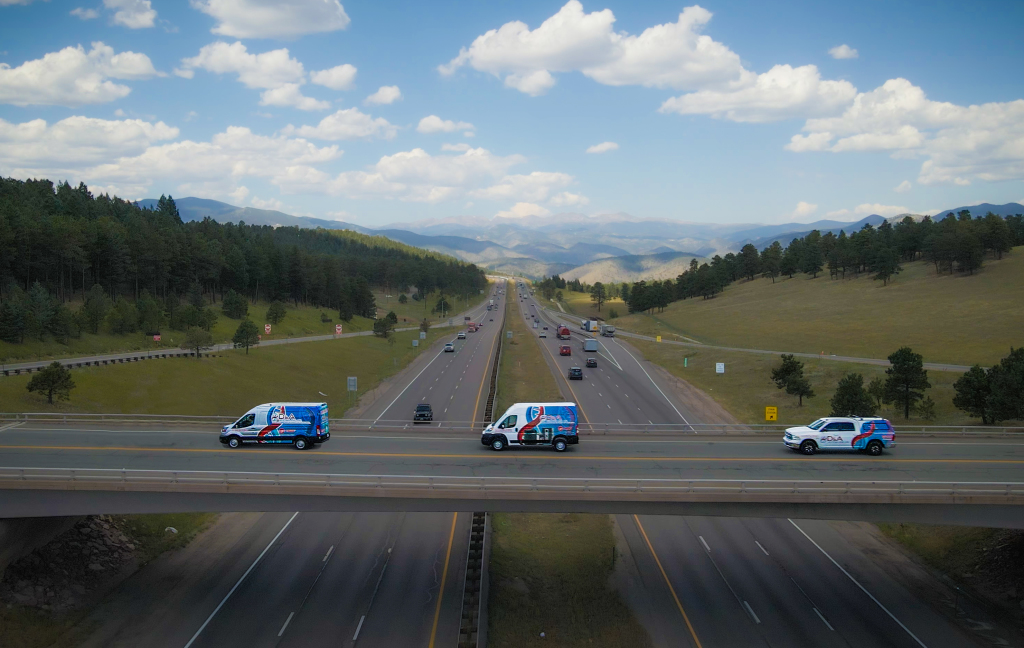 Fleet wraps give a consistent brand and messaging throughout your fleet of trucks or vans. It's important to have a consistent image when it comes to your vehicle wrap design.
Wrapmate can design an entire wrap project for your fleet.
Decals
If you run a business, what better form of advertising do you have than your own vehicle? Detailed lettering makes it easy for potential customers to remember and contact your business.
Building brand awareness, particularly for local businesses, is one of the easiest ways to grow your business.

Execute Your Car Wrap Ideas with Wrapmate
There are lots of great reasons to wrap your vehicle: from creating a new look for your sports car to providing some extra durability with 3M's unique vinyl, to advertising your brand and building local awareness.
But you don't need to be a graphic designer to get a vehicle wrap. At Wrapmate, we include the cost of an in-house designer who will create a vision that you love… guaranteed!
Click here to see how much a full or partial wrap would cost!
---
Ready to get your graphics?
---