Veteran Owned Businesses With Stunning Vehicle Wraps
We love our veterans. Their sacrifice and commitment to our country is truly amazing. We should all take the time to thank a veteran, not just on Veterans Day. So, when we have the opportunity to wrap a vehicle for veteran owned businesses — we are extremely honored.
Some are to promote their local business. While others are simply to recognize and thank those who served. Either way, our design team goes the extra mile to create a perfect vehicle wrap for our veterans.
So, this Veterans Day, we decided to showcase some of our customers who have served our country. They deserve the recognition. But, we also hope it inspires other veteran owned businesses how they can design their vehicle wraps.
Heroes Housing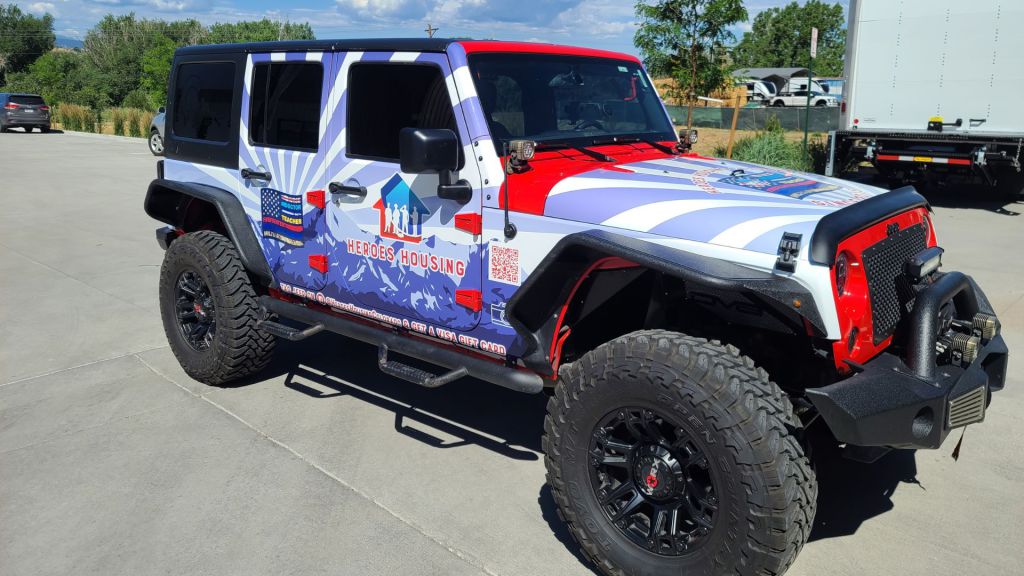 Heroes Housing was founded in 2015 by Kevin & Scarlett Rogers. This organization saves local heroes thousands when buying, selling, or refinancing their home. You can follow their Instagram page here.
They decided to go with a Jeep Wrangler vehicle wrap using their organization's company colors, logos, and more.
Best Inspections USA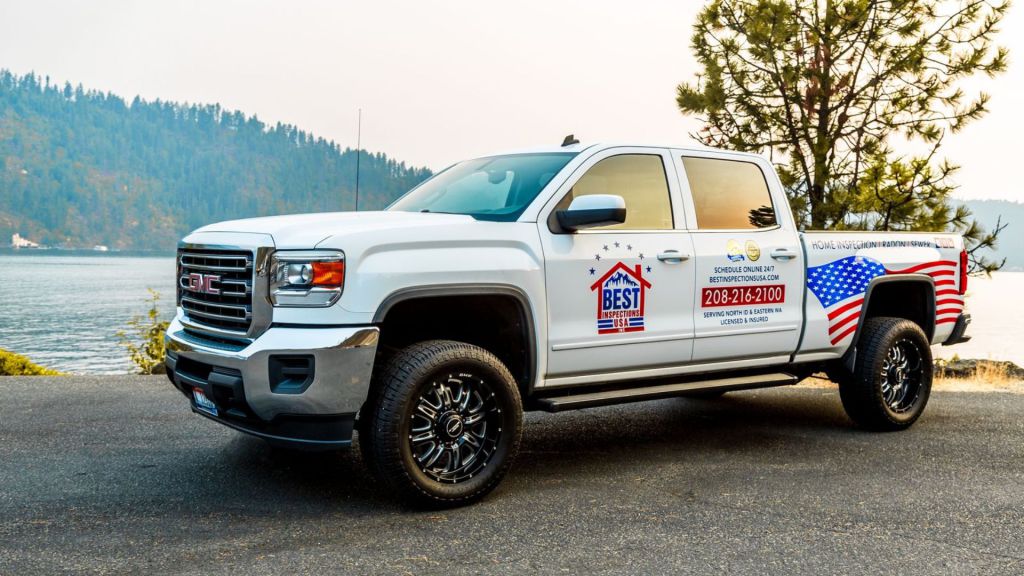 Best Inspections USA is a veteran owned home inspection business based out of Spokane, Washington. They provide Home Inspection services, new construction inspections, and many other services to keep your home safe. You can follow their Instagram page here.
They decided to wrap their GMC Sierra truck using our small wrap design package.
Leonard Anderson Photography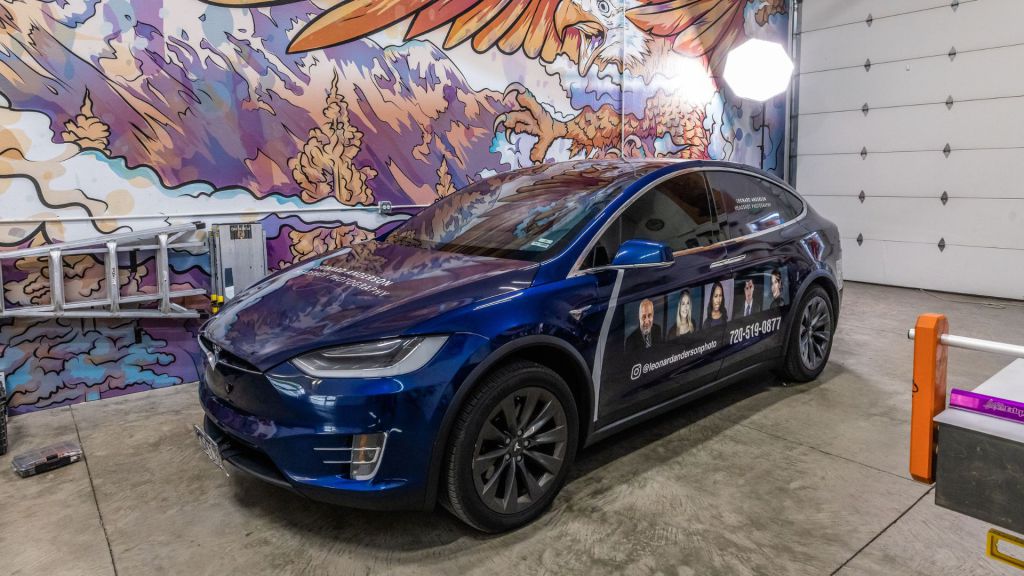 Leonard Anderson Photography is based in our hometown of Denver, CO. He proudly served in the armed forces and picked photography by traveling the world. He is a professional headshot and editorial fashion photographer. His Instagram page can be found here.
Leonard decided to wrap his Tesla Model X with a full wrap, showcasing some professional headshots from clients.
United States Plumbing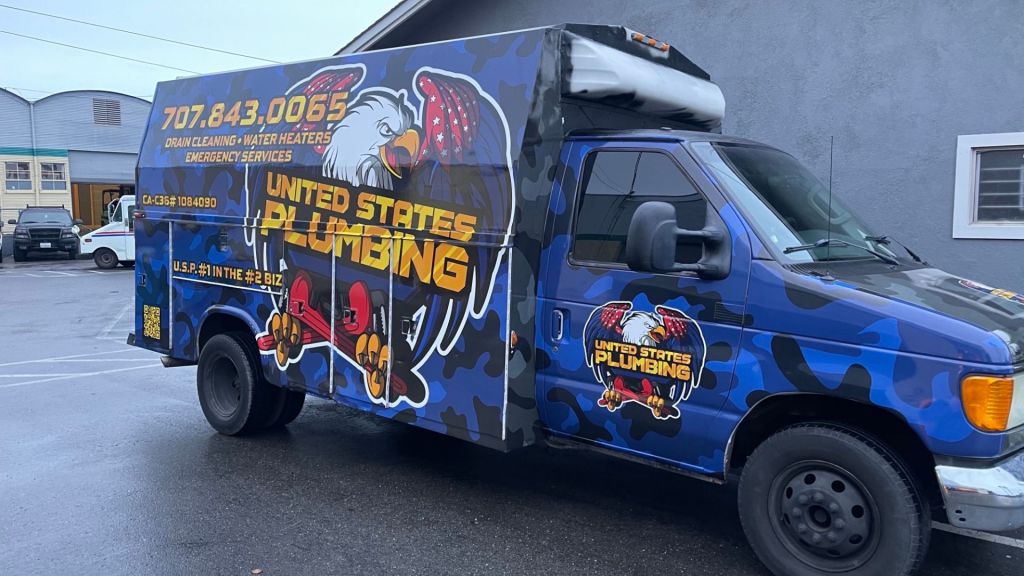 United States Plumbing serves customers in Sonoma and Marin counties in California. They offer reliable plumbing services in their area. They are BBB-accredited.
They have wrapped several trucks and vans using Wrapmate's services.
Hilltop Technologies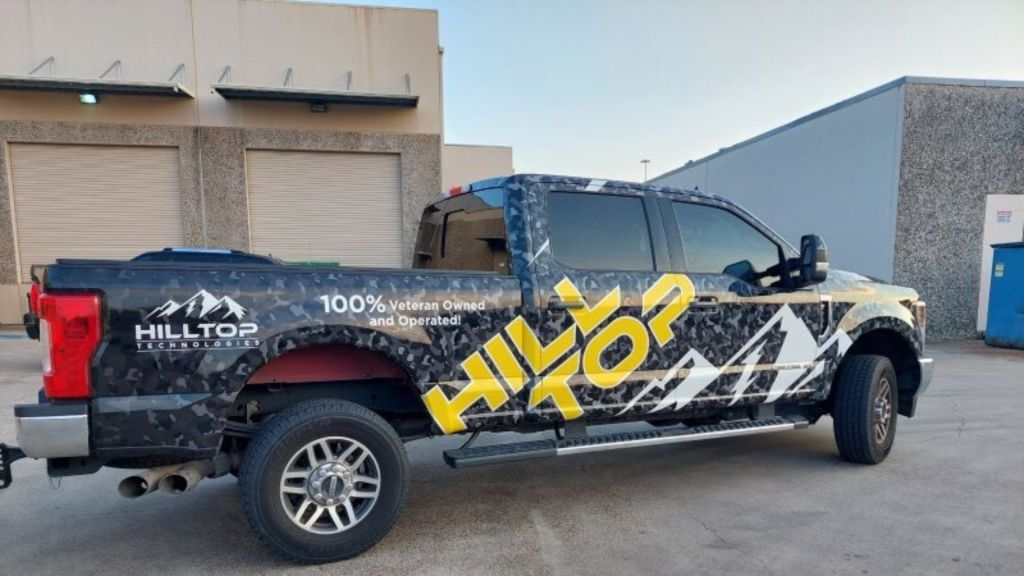 Hilltop Technologies protects consumers and businesses with their cyber security services. They are based out of Euclid, OH.
Warrior Pest Services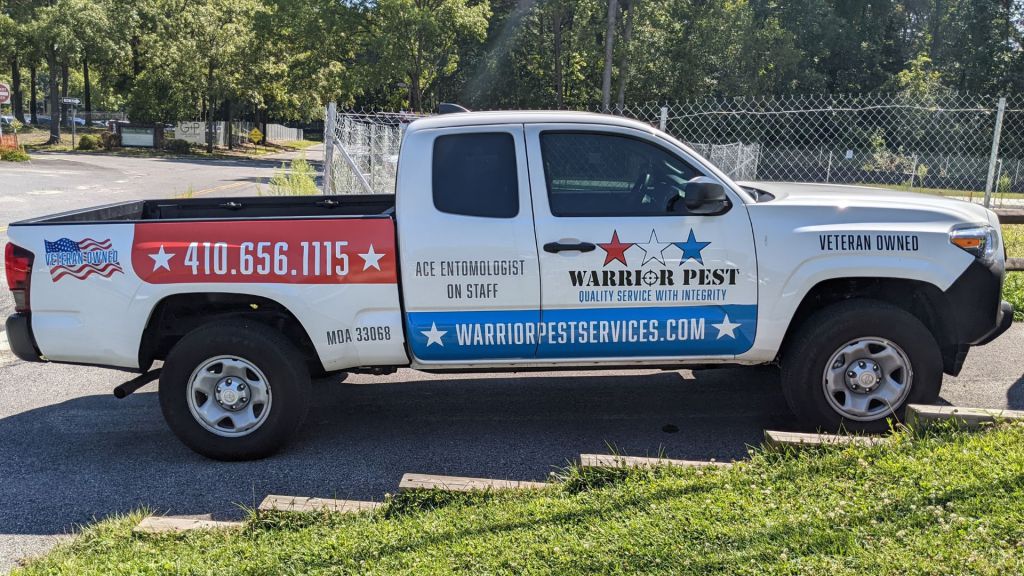 Warrior Pest Services helps residents in Glen Burnie, MD with environmentally friendly options for pest control.
They decided to wrap their Toyota Tacoma to promote their company throughout the community.
Tin-Top Roof Shop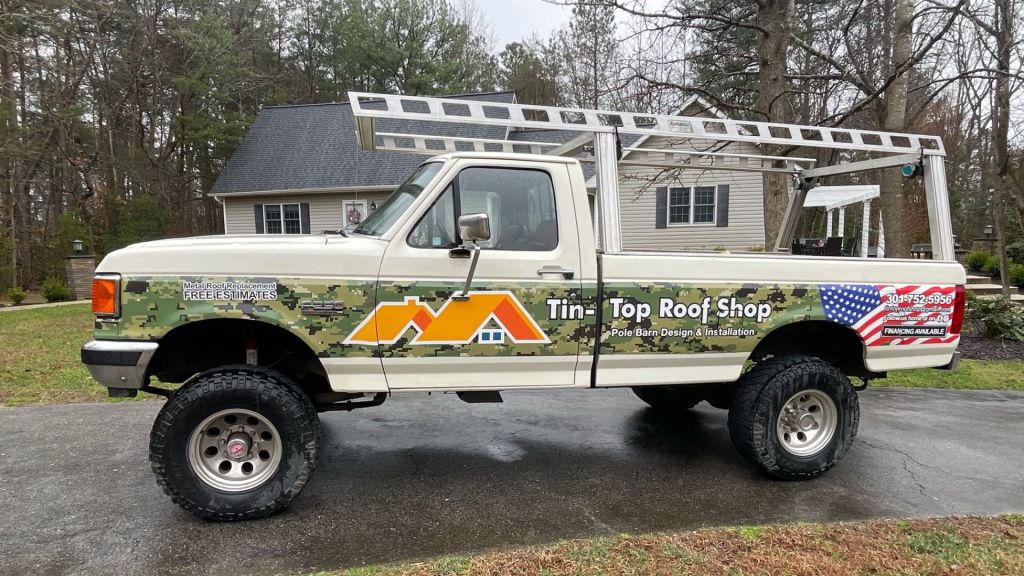 Tin-Top Roof Shop creates amazing pole barn designs and installation in Maryland. They can be found by following their Facebook page.
Their owner took an older Ford F250 truck and wrapped the middle section of the cab and bed. A great way of utilizing older vehicles.
Texan Patriot Consulting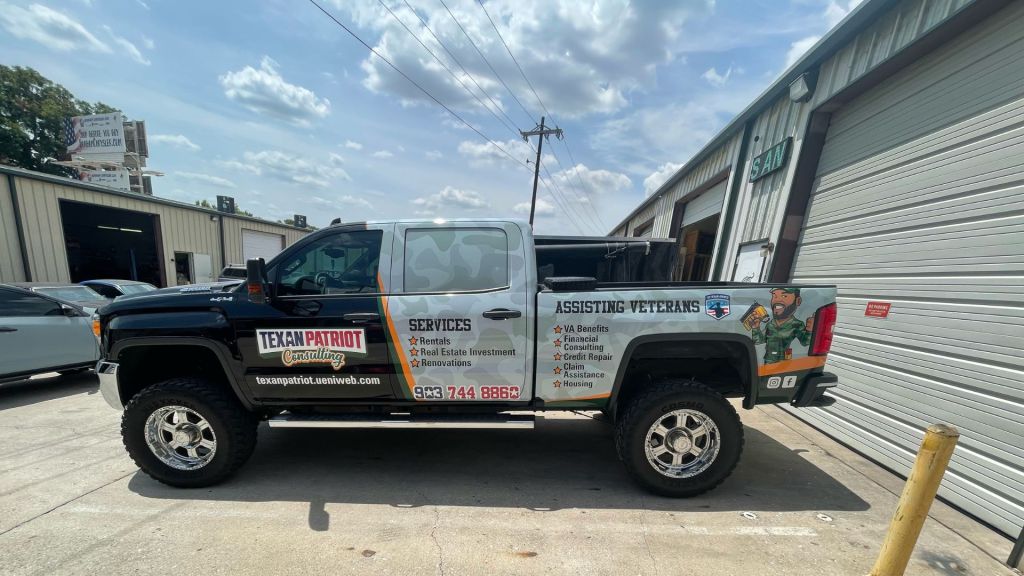 Texan Patriot Consulting offers renovation housing solutions for residents in Wood County, East Texas, and the ArkLa Tex Area. You can find some of the projects on their Instagram page.
They went with a large truck wrap, which covers between 50% and 75% of the vehicle.
Performance Air Conditioning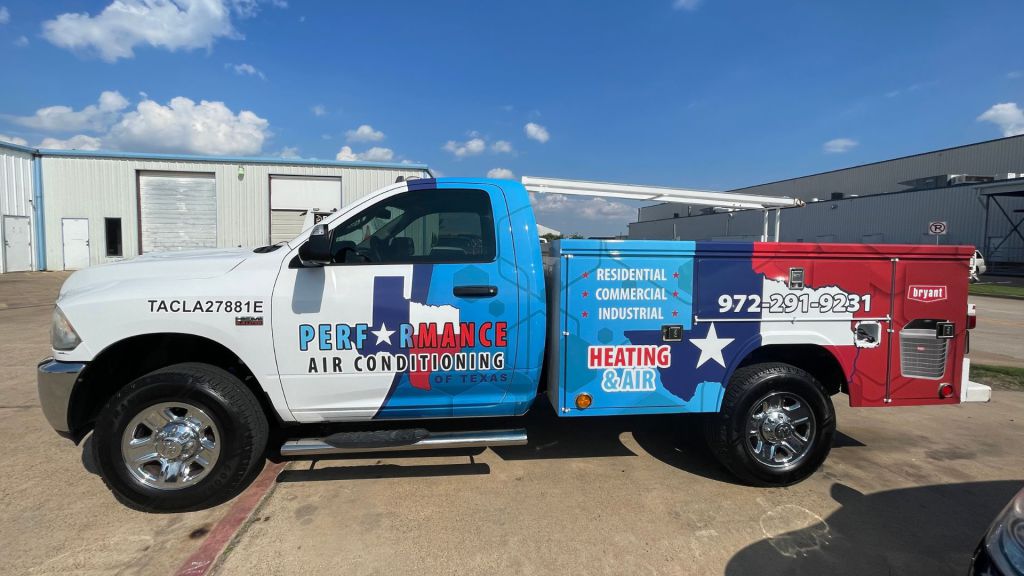 Performance Air Conditioning has been helping their community since 1986. They offer residential, commercial, and industrial HVAC services in Texas. They can be followed on Facebook by going here.
Foundation Up Home Inspection
Foundation Up Home Inspection offers a variety of home inspection services for new and current home owners. They help their customers in the the Phoenix, AZ area.
This beautifully designed large truck wrap leverages high visibility areas of the vehicle to get more impressions while driving throughout town.
Jeep Wrangler Full Wrap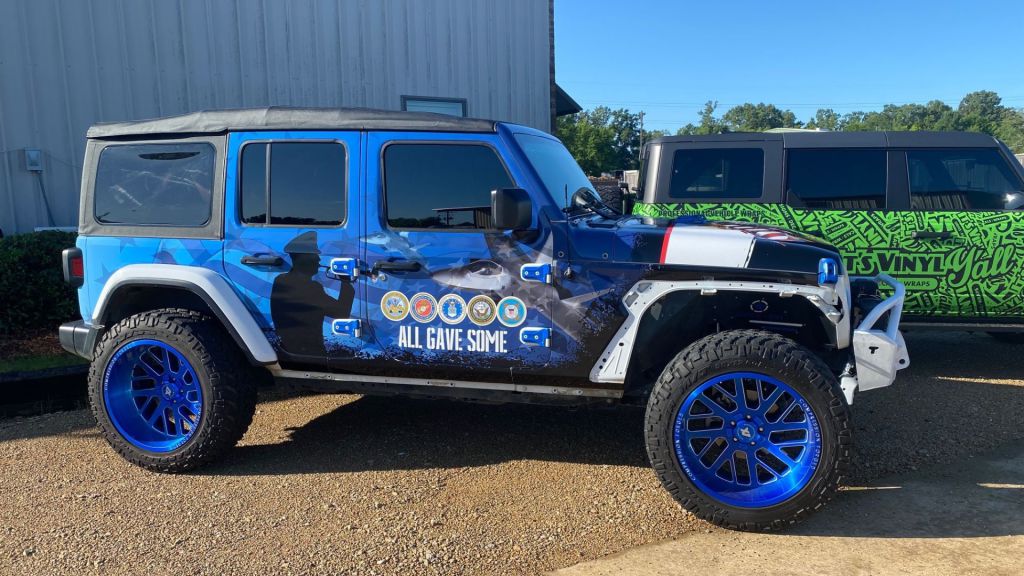 This veteran-inspired Jeep Wrangler may not be promoting a specific homes services type business. However, it recognizes different US military branches. The owner of the vehicle takes his wrapped Jeep to different events throughout the country.
Semper Fi Motorcycle Towing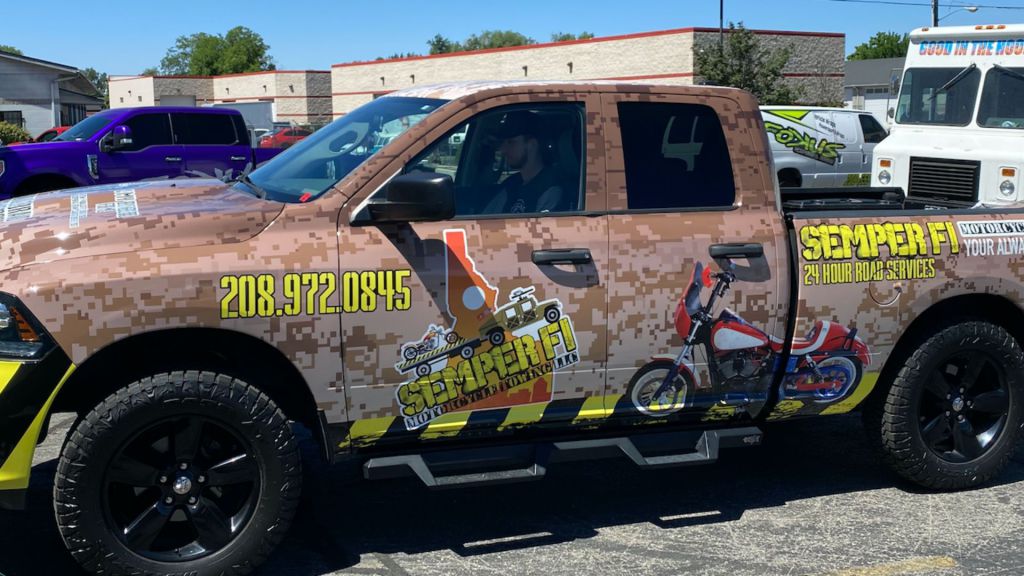 Semper Fi Motorcycle Towing is a unique service and is based out of Star, Idaho. They perform 24/7 emergency towing services to help bikers get back on the road. You can see of the motorcycles they've towed on Instagram.
This customer decided to do a full wrap on their Ram pickup truck with a modern digital camo design.
Skyway Logistics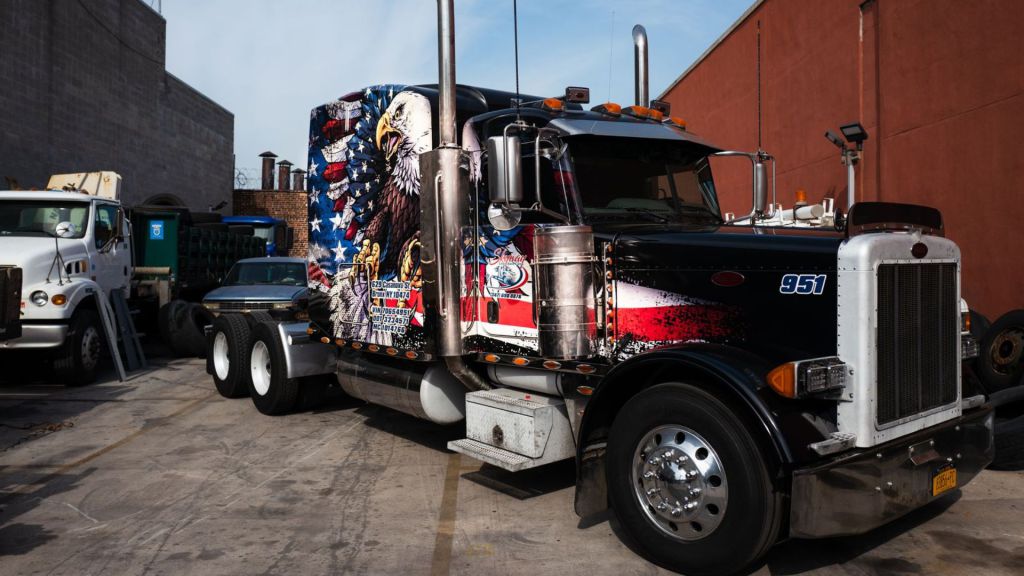 Skyway Logistics decided to do a full wrap on one of their semi-trucks with a patriotic-inspired design using the American flag and bald eagle.
To learn more about this wrap, visit here.
Toyota Supra Car Wrap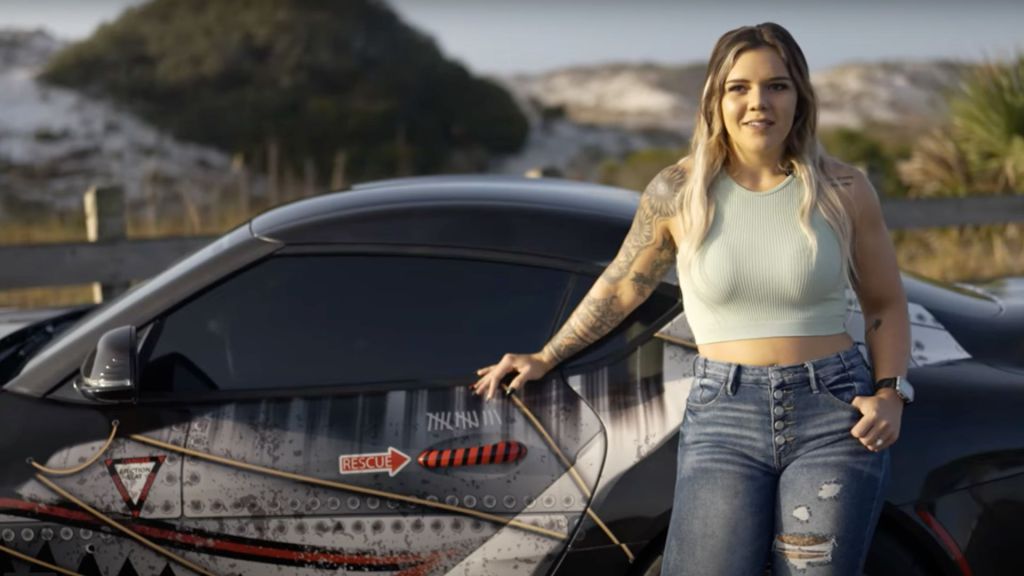 Maria decided to wrap her Toyota Supra with a full wrap. She was inspired by the sharklet designs on aircrafts, however with a modern twist to fit her car.
Watch our Wrapmate Story about this stunning full wrap and how she was able to leverage financing to pay for her wrap.
Ready to get your graphics?
In today's competitive business landscape, it's more important than ever to stand out and make a lasting impression on potential customers. A truck wrap from Wrapmate is the perfect solution to increase brand awareness and attract new clients. Our custom designs will make your commercial vehicle look sleek and professional, encouraging people on the road to take notice and consider your services.
We work with businesses of all sizes, from small startups to large corporations with multiple fleets. No matter the size of your project, we are committed to providing you with high-quality service and exceptional results.
If you're ready to take your branding to the next level, contact us today to learn more about our vehicle wrap services. Our team of experts will work closely with you to create a custom design that aligns with your brand and effectively communicates your message.
---