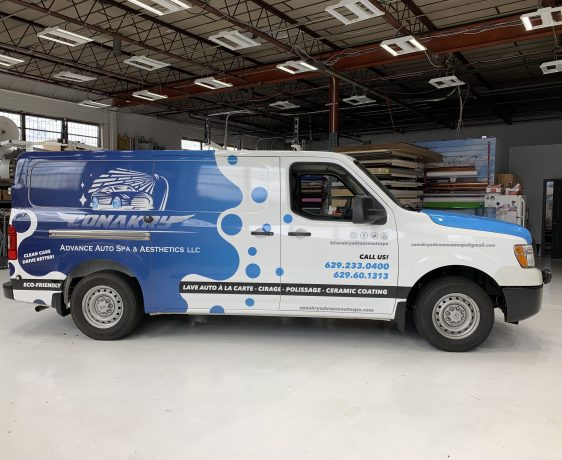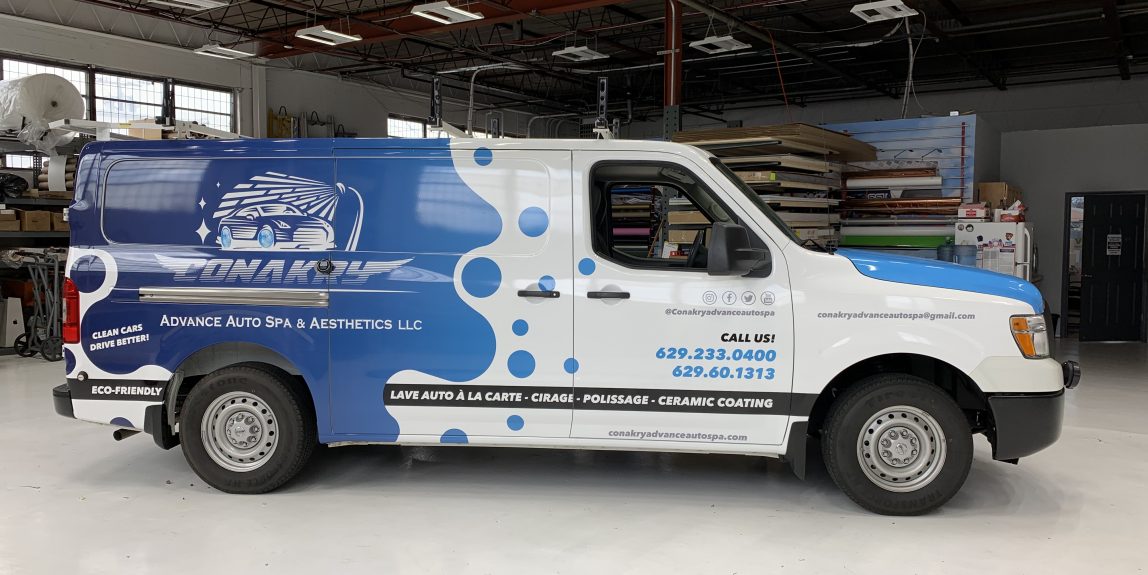 The Best Practices for Cleaning Car Wraps
A car wrap is a treatment for the exterior of your car that can make it look better and newer, especially if your car is a few years old or has some fading paint. It's also a great way to personalize your vehicle with unique designs.
Car wrapping is rising in popularity because it's an affordable option for people who may not have the budget for a new car but crave a fresh look. It's an ideal method for individuals who want to express themselves through the exterior of their vehicle. A wrap with graphics and text is also an effective way for companies to boost their visibility while driving the city streets or simply parking in a visible spot.
Businesses of all sizes can see a significant benefit from car wraps, as they turn vehicles into mobile billboards. Companies that use car wraps to advertise can expect 30,000-70,000 daily impressions. That's a lot of exposure for your business.
As people gain awareness of the downsides of painting vs. wrapping, car wraps have become an especially attractive option for those looking to revamp the look of their vehicle.
The Difference Between Car Paint and Vinyl Film
Why not just paint your car instead of wrapping it? While both methods will give your car a new look — and both need to be taken care of — by looking at their differences we can see why a car wrap is often preferable to a new paint job.
New Paint
Car paint is exactly what it sounds like: paint you apply to your car. You can either pay someone to paint it or DIY it.
High-quality paint jobs run in the range of $3,000-$10,000 and will need to be maintained because of exposure to the elements. Scratches and chips of paint flaking off can make this option too high-maintenance for some.
What's more, a high-quality paint job will likely take up to three weeks for careful sanding and painting. This can be far too long to go without a vehicle.
Car Wrap
When you wrap your car, vinyl film is used to cover the underlying paint of your vehicle. This is ideal for businesses who want to advertise and individuals who like to switch up the look over their car every so often. Car wraps aren't permanent and can be removed at any time.
The price range for a vinyl wrap is $2,500-$5,000, and if you get a partial wrap the cost can be even less. They're a durable option and can last five to seven years if properly maintained.
If you're looking for a quick turnaround, Wrapmate has a three-day maximum for installation.
Why You Should Wash and Maintain a Car Wrap
If you choose to invest in a car wrap, washing and maintaining it is important for its longevity. When you're washing car wraps, it's important to remove any dirt spots that might otherwise leave unsightly stains.
Plus, for people who are proud of their car wrap, washing it helps it look its best.
Never Use an Automatic Car Washing Machine
The way you wash your car wrap matters. Washing car wraps can seem like an intimidating process because no one wants to mess up the look of their wrap. First, let's look at what not to do.
To protect your car wrap, completely avoid car washes because of how harsh they can be on the vinyl film. Your car wrap is essentially adhesive, so it can come off if you're not careful. Most car washes involve high-pressure washing, which can remove the edges and seams of the car wrap. Additionally, the brushes used in the machines in a car wash are too abrasive, and they could lift the wrap off the car.
How to Use a Pressure Washer to Clean Your Car Wrap
Just because you should avoid car washes doesn't mean you don't have easy options when it comes to washing your car wrap. Using a pressure washer on the lowest setting is a great way to clean your wrap without damaging it.
Nozzles that are designed to remove paint or stains from concrete should be completely avoided because their pressure is far too harsh. Be mindful of where you're spraying while you wash the wrap, and be sure to avoid the seams or edges to prevent them from peeling.
Using the 2-Bucket Washing Method
Another way to give your car wrap a wash is to use the two-bucket washing method. While a bit more hands-on, this is a reliable option for keeping your car wrap clean and ensuring its longevity. With this method, one bucket is used to hold soap or a mild detergent, while the other is used to rinse the car.
When washing the car wrap using this method, it's important to use microfiber cloth. Microfiber cloths are gentle, and they work great for absorbing dirt and grease from surfaces. This method is perfect for those who want a sparkling clean car wrap without damaging it in the process.
Do Waxes Work on Vinyl Wrapped Cars?
Yes, waxes work on car wraps. However, the decision whether or not to use them is ultimately yours, as waxes won't further protect your wrap to a significant degree. The benefits are purely aesthetic.
Wax protection doesn't last long, but it can affect the appearance of the vinyl wrap in a way that may suit your preferences.
As for protecting your wrap, it should be emphasized that keeping your wrapped car in a garage or out of direct sunlight will do the trick. Prolonged direct sunlight can fade the color of wraps, so avoiding leaving your vehicle in the sun should be prioritized.
Let Wrapmate Handle Your Next Vehicle Wrap
Car wraps are ultimately a great way to renew the aesthetic of your vehicle. If you're ready to take the next step and get a wrap for your car, get started at Wrapmate.com!
Our price breakdown will give you an accurate look at pricing before moving forward. This step-by-step process will tell you exactly what you're paying for and why.
Whether you're looking to get a car wrap to advertise your business, or personalizing your car to your unique aesthetic, the sky's the limit. Wrapmate's team of graphic designers can custom design your wrap so you can get the look you want.
Wrapmate's account management team will help you coordinate and schedule your wrap, so you can be assured the installation will be complete in the time frame you specify. You can schedule the installation to fit your schedule, and you'll know exactly when you'll get back your newly wrapped vehicle.
With our pro network of certified installers, Wrapmate guarantees a stellar experience. Another great reason to choose Wrapmate is that it's the only wrapping company that can wrap your car anywhere in the U.S.
With approximately 1,400 Wrapmate installers across the country, in every major market, there is no town too small for us. If you're searching the market for a new look for your car, let our team of professionals handle your needs and provide you with an excellent, affordable, long-lasting wrap.