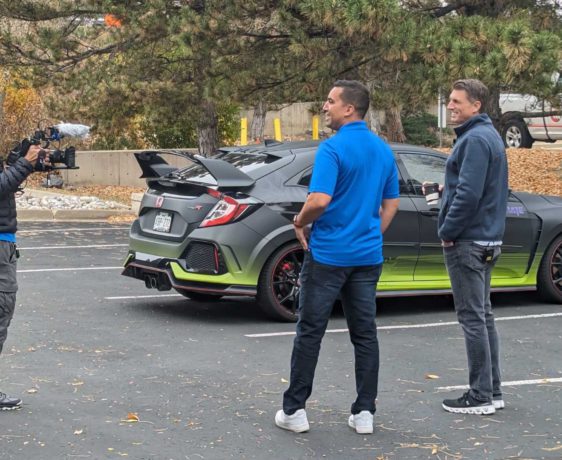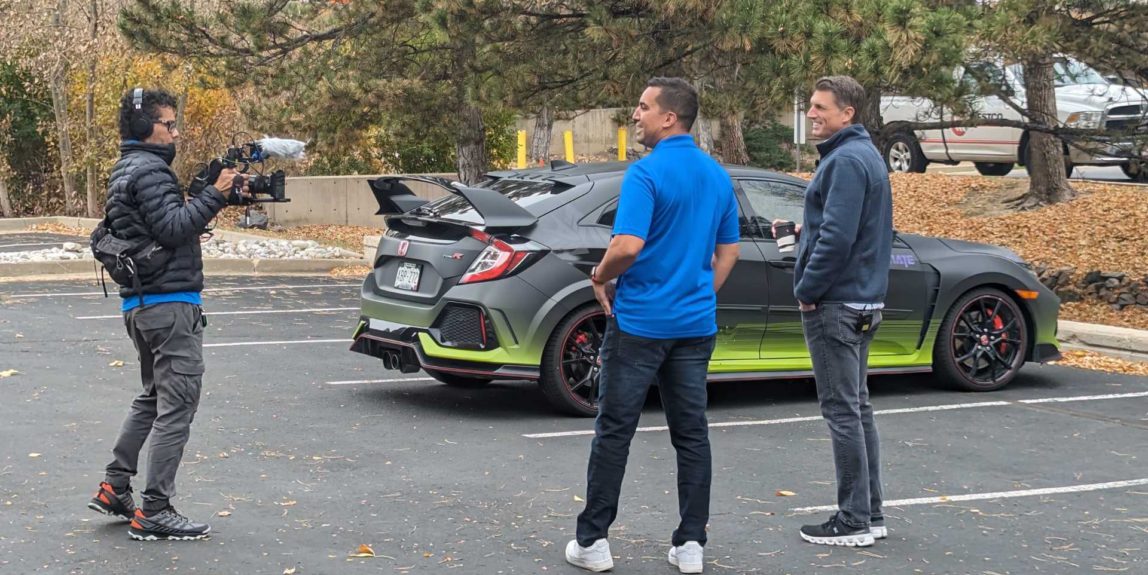 Tech-Forward Wrapmate Featured on Denver7 News with Brian Sanders
Vehicles are a great tool to help spread your company's story within your community. And Wrapmate is aiding in this movement by changing the face of vehicle marketing—one wrap at a time.
Vehicle wraps are sorta like tattoos for your car, a dynamic canvas that evolves with your business.
Wrapmate is a Denver-based tech-forward, national vehicle wrap company that is revolutionizing the buy-and-sell process of wrapping your vehicle by transforming them into rolling billboards.
Wrapmate's unique startup story gave Denver7 News reason to feature them on 'In Good Company' with Brian Sanders. Their second interview with local news stations in a matter of weeks.
Checkout the full interview below.
Wrapmate's Dynamic Approach
In the world of marketing, Wrapmate is introducing a concept that's akin to a tattoo, but with a twist—you can change it whenever you please. This dynamic approach to vehicle marketing is catching the attention of entrepreneurs, SMBs, franchises, and fleets across the country.
The goal is for customers "to have an Amazon-like experience tailored for your business," says Javier Lozano, Jr., CMO of Wrapmate. Fast, customizable, and attention-grabbing, Wrapmate is rewriting the rules of vehicle advertising.
Unique Branding Campaign
When Deion "Coach Prime" Sanders, set foot in CU Boulder, Wrapmate saw more than a coaching opportunity—they saw a prime chance to showcase their creativity. That's when Javier decided to wrap his Ford F250 truck into a distinctive Coach Prime and Colorado Buffaloes design.
The result? Take a look at his truck below.
The journey begins with a vision. Javier envisioned a Coach Prime wrap for his truck when the renowned coach joined CU Boulder. Little did he know that this simple desire would spark a fleet of 25 wrapped cars, each telling a unique story of belief, inspiration, and community engagement.
The fleet of 25 cars roamed the streets of Boulder from October 13th to November 11th, revving up the excitement Coach Prime has brought and turning heads. It's not just about the wraps; it's about the stories they tell and the possibilities they unlock.
Beyond the Streets: Wrapmate's Marketing Impact
Wrapmate isn't just about transforming vehicles; it's about transforming businesses. In a world where impressions matter, vehicle wraps offer a staggering 70,000 daily impressions. The ease, creativity, and impact of Wrapmate's designs extend beyond the streets, making it an unparalleled marketing tool for businesses, whether you're a small business owner, franchisee, or managing a fleet.
Amazon-Like Experience on Wheels
Describing the Wrapmate experience as "Amazon-like" captures the essence of simplicity and speed. Like shopping online, Wrapmate's process is streamlined. You are just a few clicks away from getting an exact price, purchasing your 100% refundable wrap design, and having your wrap installed in your city by a Wrapmate Pro.
It's not just a wrap; it's an experience tailored for entrepreneurs who value time and impact.
From individual expressions to high-profile designs, Wrapmate is turning vehicles into marketing powerhouses. The streets aren't just paved with asphalt; they're adorned with stories, expressions, and the ever-changing canvases of Wrapmate's designs.
For those seeking to elevate their brand and make a lasting impression, Wrapmate isn't just changing the face of vehicle marketing—it's defining it.