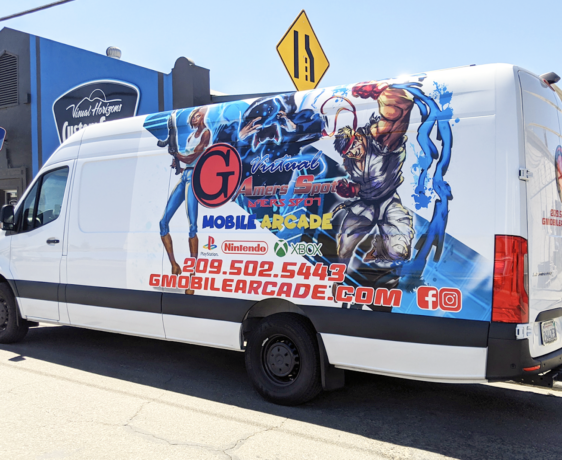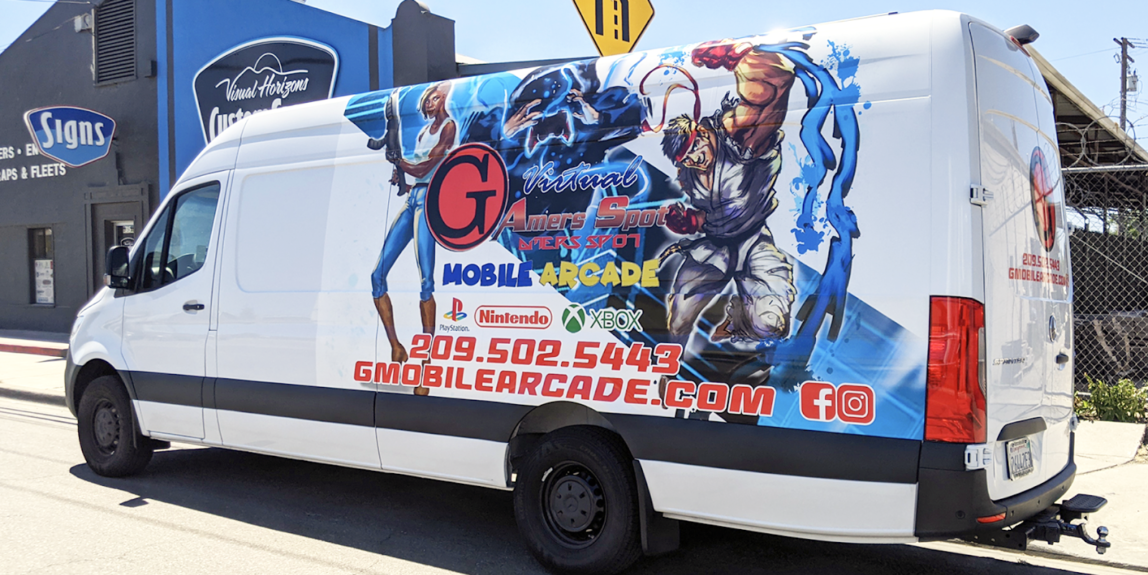 Own a Mercedes-Benz Sprinter? Make it Stand Out With a Sprinter Van Wrap
If you own a Sprinter van, you know how great these light commercial vehicles can be for your business. They're ideal for storing and hauling cargo, upfitting as a tool truck or refrigeration van, or transporting passengers.
At Wrapmate, we work with Sprinter van owners to create their dream van wrap, no matter which year or model of Sprinter van they own.
Here are the differences among the three main categories of Mercedes-Benz Sprinter vans:
Cargo van: The interior of this type of van is empty except for racks and other fittings, allowing for maximum cargo capacity and the ability to transport items safely and securely.
Crew van: This type of van is typically used to transport workers and their tools to job sites. There is usually a side window and a row of seats you can remove to make more space.
Passenger van: This type of van's primary role is to transport people from one place to another, with some space for luggage. The interior is fitted with comfortable seats, air conditioning, and other features that help make for a comfortable journey.
Why Should Sprinter Owners Wrap Their Vehicles?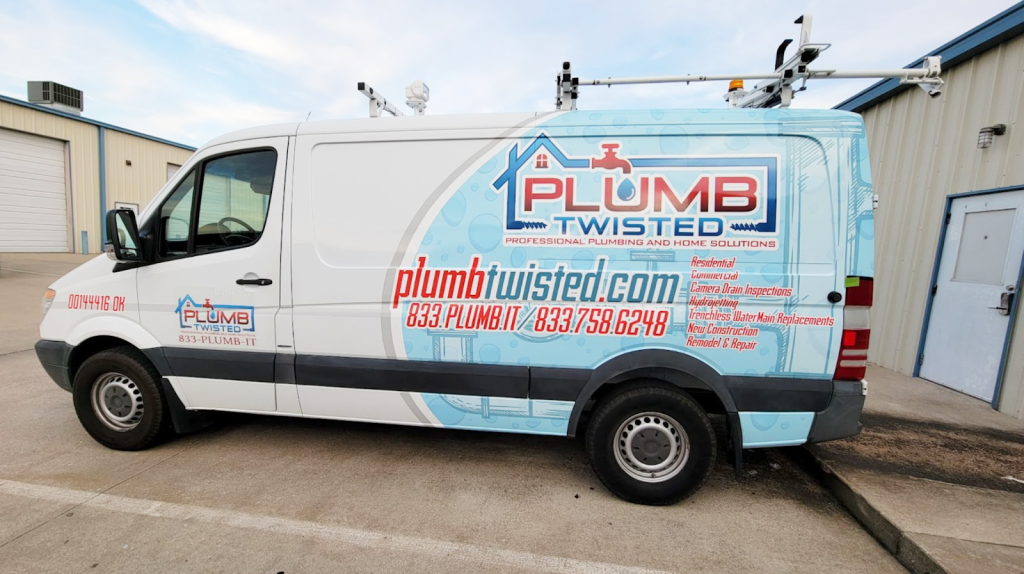 Sprinter vans are among the largest work vans on the market. While for some people the size may be a disadvantage, you can use it to your advantage. The exterior has a large surface area that can make your van an effective mobile billboard for your business.
You can leave the exterior blank, empty, and plain, or you can wrap it with your branding and get the attention of everyone who sees your van.
Turning your van into a mobile billboard can earn your business up to 70,000 impressions per day. In fact, it's the most cost-effective marketing strategy right now.
Here are a few of the reasons why you should opt for a Sprinter van wrap:
Great return on investment (ROI): Van wraps offer an ROI of 3,400%, beating other marketing methods like static billboards and ads on TV and radio.
Cost effective: With a vehicle wrap, it costs roughly $.07 for every 1,000 impressions.
Boost brand visibility: Van wraps are great for branding and recognition. They will help get your business noticed in your community, whether you're driving in traffic or parked in a visible spot.
Professional: Our high-quality van wraps will boost your image of professionalism, trustworthiness, and leadership in your industry.
Stand out from the crowd: Sprinter van wraps will set you apart from your competitors, increasing brand recognition in your area. When a potential customer needs your products or services, it will be more likely that your business is the one they will think of first.
Wraps look great: On top of everything else, van wraps look fantastic and will elevate your company in the eyes of your community.
A vinyl wrap for your van allows you to express your personal brand in an eye-catching, professional, and memorable way. It will improve your foothold in your industry and drive new customers to your business.
How Much Do Sprinter Van Wraps Cost?
The total cost of your van wrap depends on various factors, like the size of your vehicle and how much of it you want to wrap. We charge by the square foot, and Sprinter van wraps start at around $1,500 and go up from there.
Use our vehicle wrap pricing calculator to accurately determine how much it will cost to wrap your van. Our calculator includes all years, models, and sizes of the Mercedes-Benz Sprinter. To receive a quote, simply enter the details about your van and the type of wrap you want.
Here are the options we offer when you choose your wrap:
1. Spot Graphics or Decals
These cover a smaller area than our other wraps, and they are designed to fit a specific part of your vehicle's exterior. They're perfect for displaying logos and basic information—like your products and services and how customers can contact you or follow you on social media. Spot graphics and decals look fantastic and help your company get noticed.
2. Partial Wraps
As the name suggests, partial Sprinter van wraps cover only part of your van, such as the front or the back. Partial wraps are eye-catching and look great, improving brand recognition and helping your business stand out.
3. Full Wraps
These cover your entire vehicle, helping to ensure your branding is visible from all angles. Full wraps maximize daily impressions, helping drive more customers to your business.
Does Wrapmate Design and Install Sprinter Van Wraps?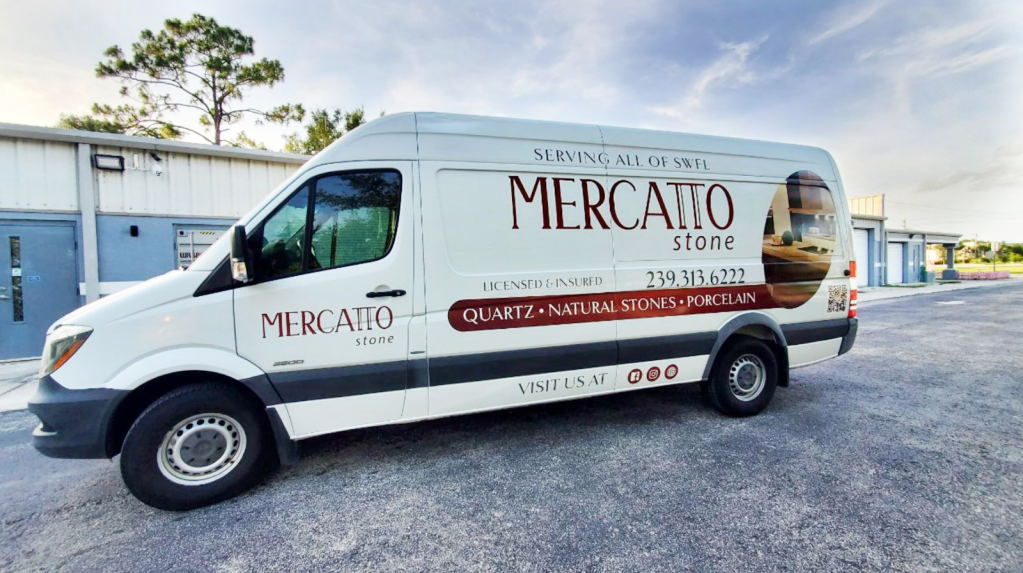 In short, yes. Wrapmate handles the entire van wrap process from start to finish. Our professional graphic designers will work with you to create stunning and effective designs to help your brand get noticed. We will assign an account manager to you to help with coordination, scheduling, and installation.
We specialize in service-based and contractor businesses, but we're happy to help with any project you might have.
At Wrapmate, we use only the highest quality vinyl material manufactured by 3M. Our Sprinter van wraps will help protect your van's paint from scratches and similar damage, and they will look great for five to seven years if properly maintained.
Why Sprinter Van Owners Love Our Wraps
We aim to provide a level of excellence in our work and customer service that will keep you coming back. Here are some reasons why van owners love our wraps:
Industry-first financing: Wrapmate is the first company to offer financing for vehicle wraps, with flexible monthly payment options for as low as $75/month.
Satisfaction guaranteed: If you don't love your wraps, we will give you your money back.
Wrapmate Pro Network: Our extensive network allows us to install Sprinter van wraps anywhere in the country. No matter where you are in the U.S., you can have a quality wrap installed on your vehicle.
Dedicated account managers: Our account managers will help coordinate the wrapping of your Sprinter, schedule van drop-off, and ensure on-time completion and pick-up.
Outstanding ROI: Our vinyl Sprinter van wraps offer an impressive return on investment, helping to attract new customers and elevate your business in your industry.
Get Your Custom Sprinter Van Wrap with Wrapmate
Our team makes it as easy as possible for you to wrap your van. Follow the guide below to get started creating a wrap for your sprinter van.
We've simplified the process so you can get started in just a few steps:
Visit Wrapmate.com.
Click on "Get your exact price."
Input the following vehicle information:

Scroll down and select Mercedes-Benz
Select your van's correct year
Choose "Sprinter"
Select your Sprinter van's exact trim
If you don't find your exact Sprinter van model and size, don't worry. We can still wrap it. We just haven't had a chance to upload that van trim into our system yet. Once you input your information, determine how much coverage you want on your Sprinter van.
Then our sales team will contact you to get more information, and our professional designers will start designing your wrap after you submit a $250 initial project deposit, which is refundable.
The images below should help you decide the size of the wrap you'd like on your van:
---
Ready to get your vehicle wrapped?
---