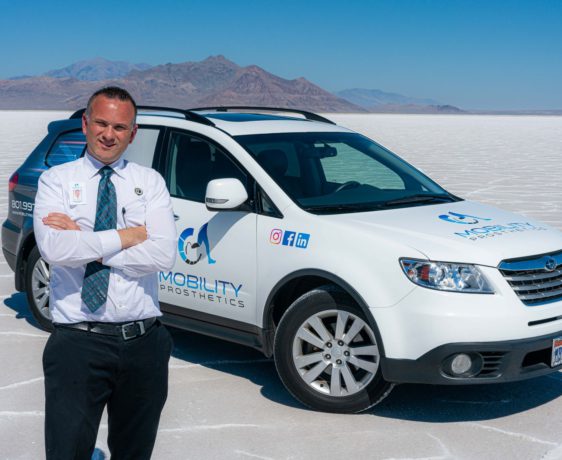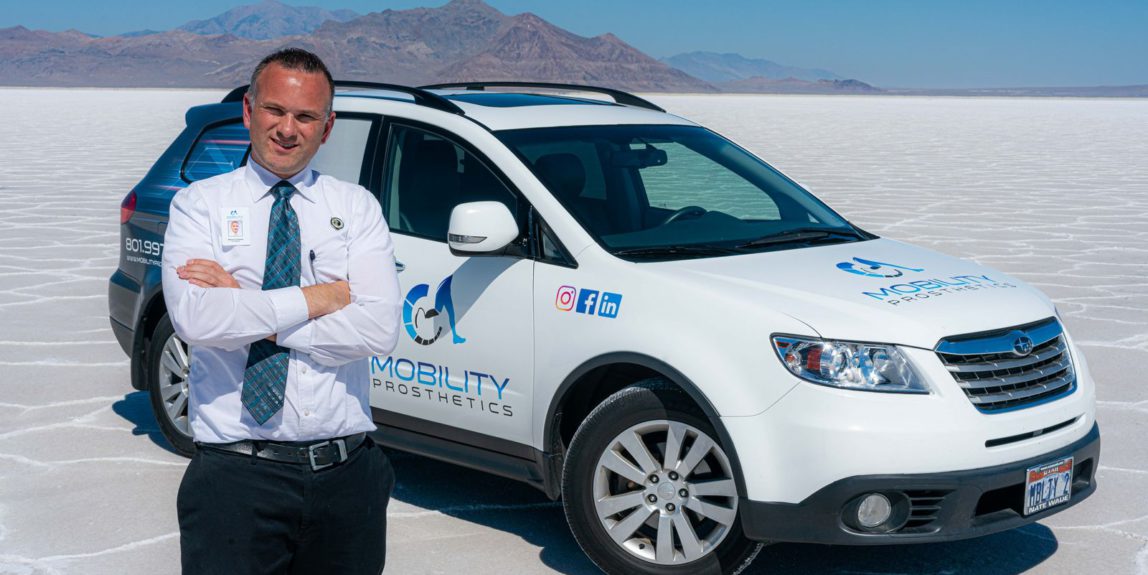 Wrapmate Creates Subaru Car Wrap for Mobility Prosthetics
Wrapmate recently teamed up with Mobility Prosthetics for an inspiring Customer Story.
Mobility Prosthetics is a unique company with a special mission: to improve the quality of life for individuals who have lost a limb due to an accident or disease. They achieve this by using the latest technology to create custom-molded prosthetic devices that enable patients to regain their motion and lead a more fulfilling life.
With a growing presence in over 16 cities, Mobility Prosthetics is dedicated to making a positive impact on the lives of its patients.
Wrapmate is a company that has created a tech-forward managed marketplace that specializes in vehicle wraps. Our team was eager to partner with Mobility Prosthetics to help them promote their brand and mission.
Our creative, in-house design team worked very closely with Brian Greer. He's the founder of the ambitious 3D printing prosthetics company. We helped him create a Subaru car wrap design that would help emphasize his goal of changing the lives of his patients.
The wrap design was inspired by Mobility Prosthetics' logo and incorporated a striking combination of colors and patterns. We used 3M vinyl film to create a vibrant and durable wrap that would stand out on the road and promote the company's brand message.
Working with Brian and his team was a truly rewarding experience for us. We were inspired by their dedication and passion for helping people. Plus, we were proud to be able to contribute to their cause by creating a Subaru car wrap that would help spread their message.
Watch their Wrapmate Customer Story:
Here are some beautiful shots of their Subaru car wrap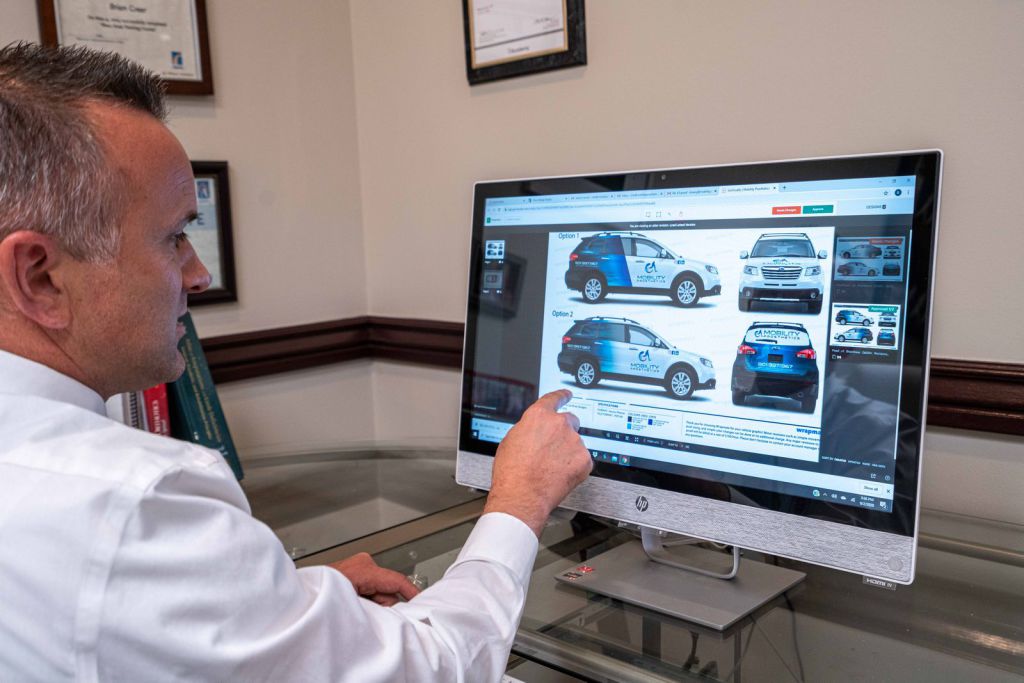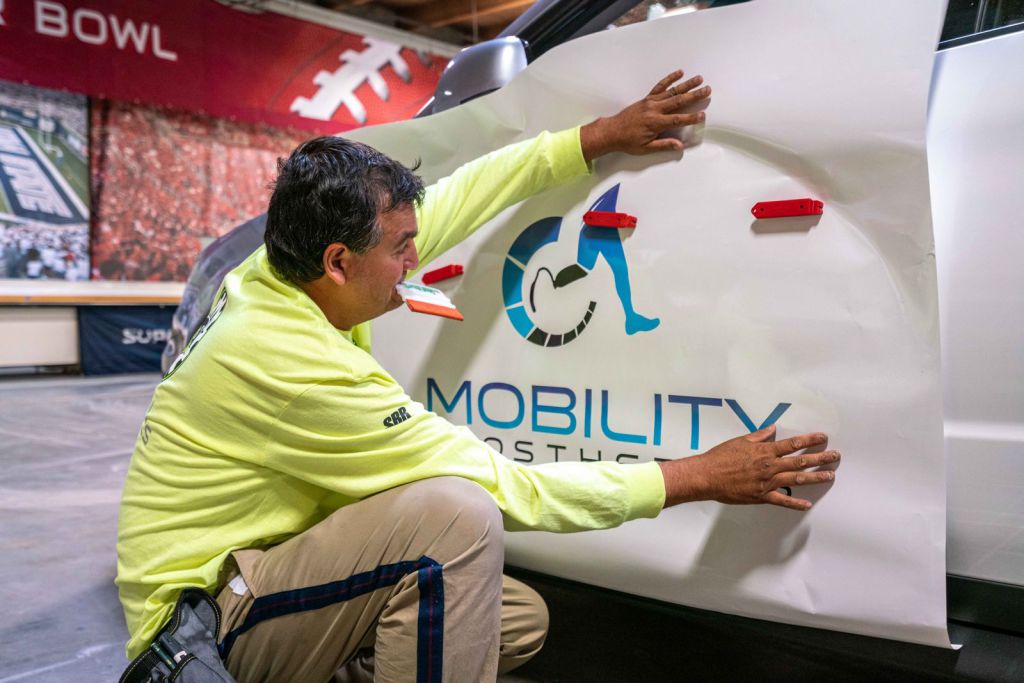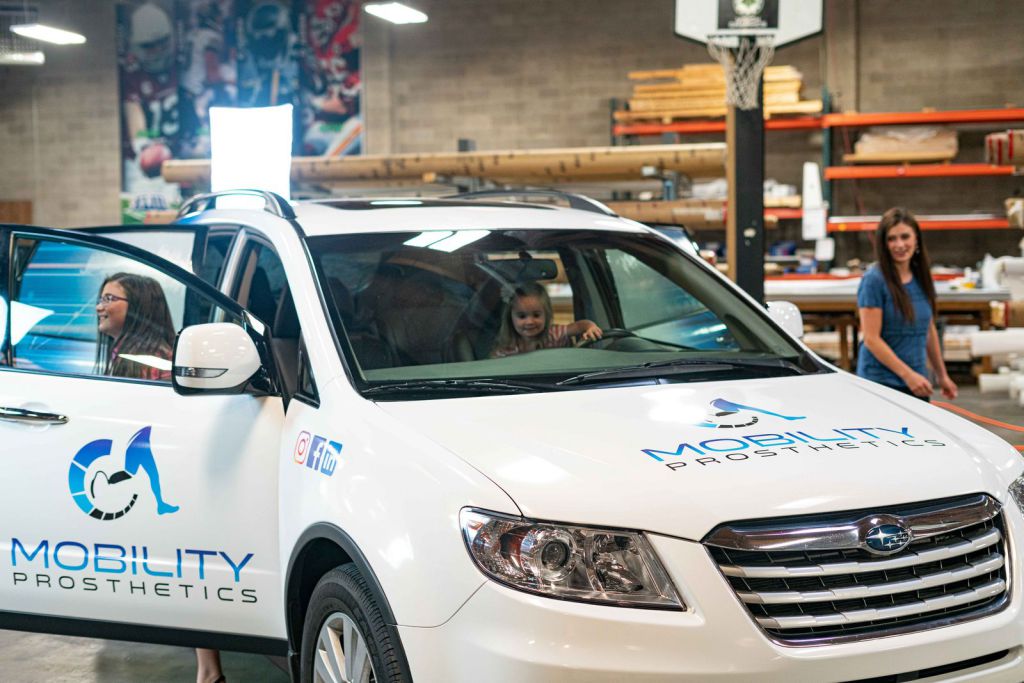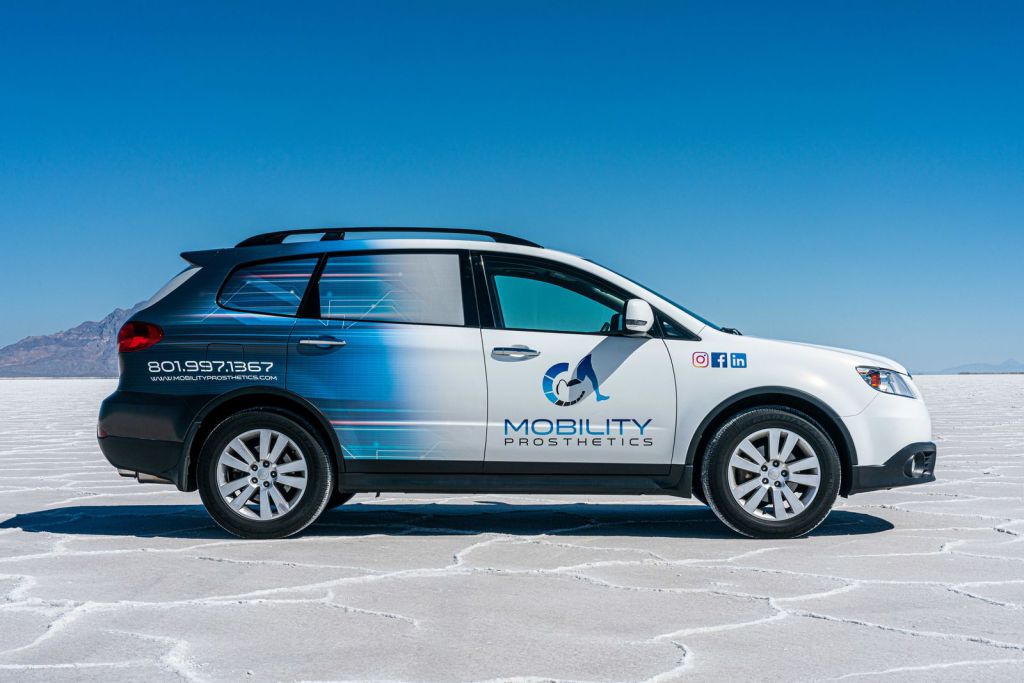 ---
Are you ready for a Subaru car wrap?
If you're looking to increase brand awareness and attract more customers within your community, a custom vehicle wrap design is a great way to do it.
At Wrapmate, we specialize in creating eye-catching and memorable wraps that can turn your company vehicles into mobile billboards.
Whether you're a small business owner or part of a larger fleet, we can help you make a statement on the road.
Don't wait any longer to get started – contact us today for more information on how we can transform your vehicles with a stunning wrap design.
---