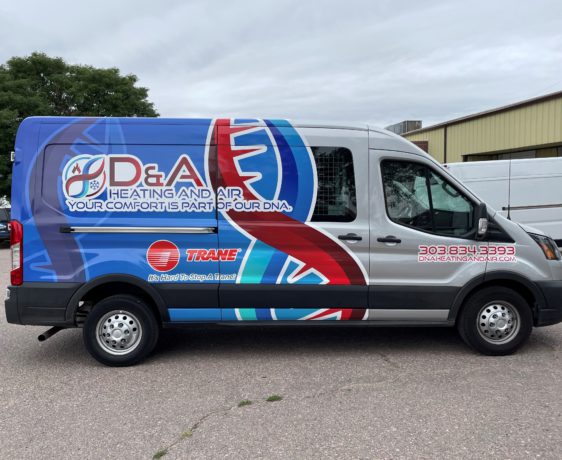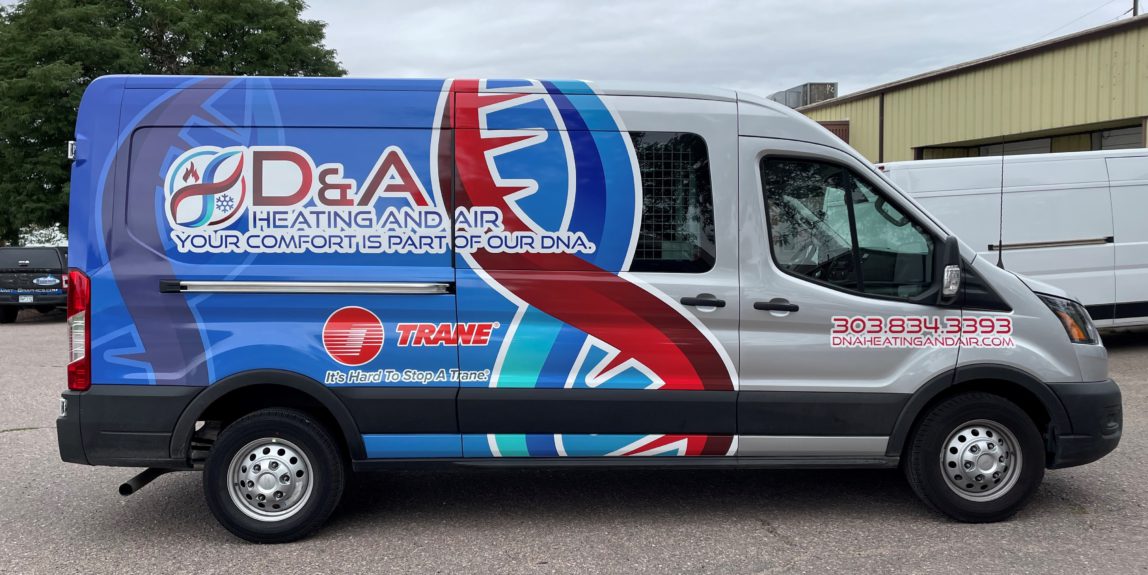 10 Best HVAC Van Wraps
A van wrap is among the most effective marketing tools there is. Usually made from vinyl, the wrap is applied to your vehicle much like a large decal, and you can have the wrap designed to display whatever you need.
Once installed, HVAC van wraps help make your vehicle appear more professional while also boosting brand visibility.
Van wraps can be used by just about any business, and the HVAC industry is no exception. With professional-looking vehicles that spread the word about your services, wraps can significantly increase your sales and revenue.
Why Should HVAC Companies Wrap Their Vehicles?
The numbers speak for themselves when it comes to the effectiveness of van wraps.
HVAC van wraps cost around $0.07 for every 1,000 impressions, making them one of the most cost-effective advertising methods today. Couple that with an ROI of around 3,400%, and it's a no-brainer to get van wraps for your company.
With your vehicles on the road every day, there is no doubt that van wraps will give you much more visibility. On top of everything, you should get a van wrap because they look fantastic.
How Much Do HVAC Van Wraps Cost?
How much it costs to wrap your vehicles depends on numerous factors, including the vehicle in question and whether or not you want a full wrap.
We charge our customers by the square foot, and our HVAC van wraps start from as little as $1,000.
Does Wrapmate Design and Install HVAC Van Wraps?
Yes, we do. Our team specializes in wraps for home services companies, and our professional graphic designers can create stunning designs for your business. Not only that, but we will also give you a dedicated account manager who will help you every step of the way.
Here Are the Top 10 HVAC Van Wraps Performed by Wrapmate
We've delivered numerous high-quality HVAC van wraps over the years. Here's a look at 10 of the best.
1. Arctic Cool Heating and Plumbing, LLC
Arctic Cool Heating and Plumbing, LLC, requested a full van wrap that would help boost their brand's visibility. We performed this wrap on a Ford Transit van, which had a unique look after the wrap was installed.
The eye-catching design helped portray the heating and cooling side of the business with images of fire and ice. The colorful design is also highly professional. The company's details are clearly visible in several places.
2. Goldy's Heat & A/C Service
This company wanted a more understated design with clear graphics. The simple design of this wrap helped the white van look clean and professional, helping to boost people's perception of the business.
For this we used simple spot graphics, helping to keep the cost low. Again, the phone number is easy to see, making it clear how people can get in touch.
3. BCA Climate Control
We installed this great-looking wrap on a Ram Promaster van. This task was only a partial wrap, with the vehicle's rear covered and much of the front left untouched. The strong contrasts of the colors help make it easy to see the necessary details.
The wrap also includes social media logos so people know where they can find the company online. The text is easy to read, while phone and website details are also clear. This wrap even includes a QR code.
4. Double R Heating & Air Conditioning, Inc
This partial or spot graphic wrap was created for this Ford van and heavily features the company's logo. The design is simple and helps clarify that the business can help with heating or cooling needs.
The wrap gives details of the company's various services, making it clear how they can be helpful to households in the area. The phone number is clearly printed, with colors that help ensure it's visible.
5. Perfect Climate HVAC
This good-looking wrap helped to give an aging Chevrolet Express van a new lease on life. Spot graphics were used, and the company's color scheme and eye-catching logo helped ensure this old van looked professional.
This wrap was very budget-friendly for the customer, and that was a reason why they chose to get the wrap. In addition, the company's phone number and logo are easy to read, making it clear who potential customers should call.
6. D&A Heating and Air
A beautifully designed partial wrap helps make this Ram Promaster stand out from the rest. This example highlights just how great partial wraps can be for vans, helping to transform this otherwise plain van into a professional business vehicle.
The design includes images of the company's HVAC units, while the phone numbers and website address are easy to read.
7. Comfort Technologies Heating and Cooling
This partial wrap helped make an old Ram Promaster look new again, increasing the company's professional appearance. The Wrapmate designers did a great job on this task, creating a great-looking wrap that will help boost business for the company.
Comfort Technologies chose to include the Carrier brand on their wrap, a well-respected brand that will help boost their credibility. The phone number is clearly visible, thanks partly to it being written in large numbers.
8. JD Johnson Heating and Air, Inc
This is a prime example of how simple designs can look fantastic. The graphics are clear, and the design's minimalistic nature helps the important details leap out.
A simplistic design like this is very budget-friendly for customers without sacrificing quality. Contact details are easy to read, helping the company attract more prospects.
9. Qualified Comfort Today Air Conditioning & Heating
Another simple design, this partial wrap helped breathe new life into this Chevy Express van. For this design, most of the wrap was at the back of the vehicle but still created a look that helped the van stand out.
As is typical with simple designs, contact details stand out and are easy to see.
10. Carl J Wendler Heating and Cooling
This aging Chevy Express had seen better days in terms of aesthetics, but our partial wrap helped it look professional again.
This straightforward yet great-looking design uses large letters and numbers to ensure contact details are easy to see.
How To Get Started with an HVAC Van Wrap
The first step is to visit our website.
To get a quote, click on "Get your exact price" and enter your vehicle information. Don't worry if you can't see your vehicle listed. We will still be able to wrap it. You will also need to select how much of your van you wish to cover. Our website shows images that give you an idea of the size of the wraps involved.
Once we have your details, our team will get in touch with more information. There is a $250 returnable deposit to get started on your design.
---