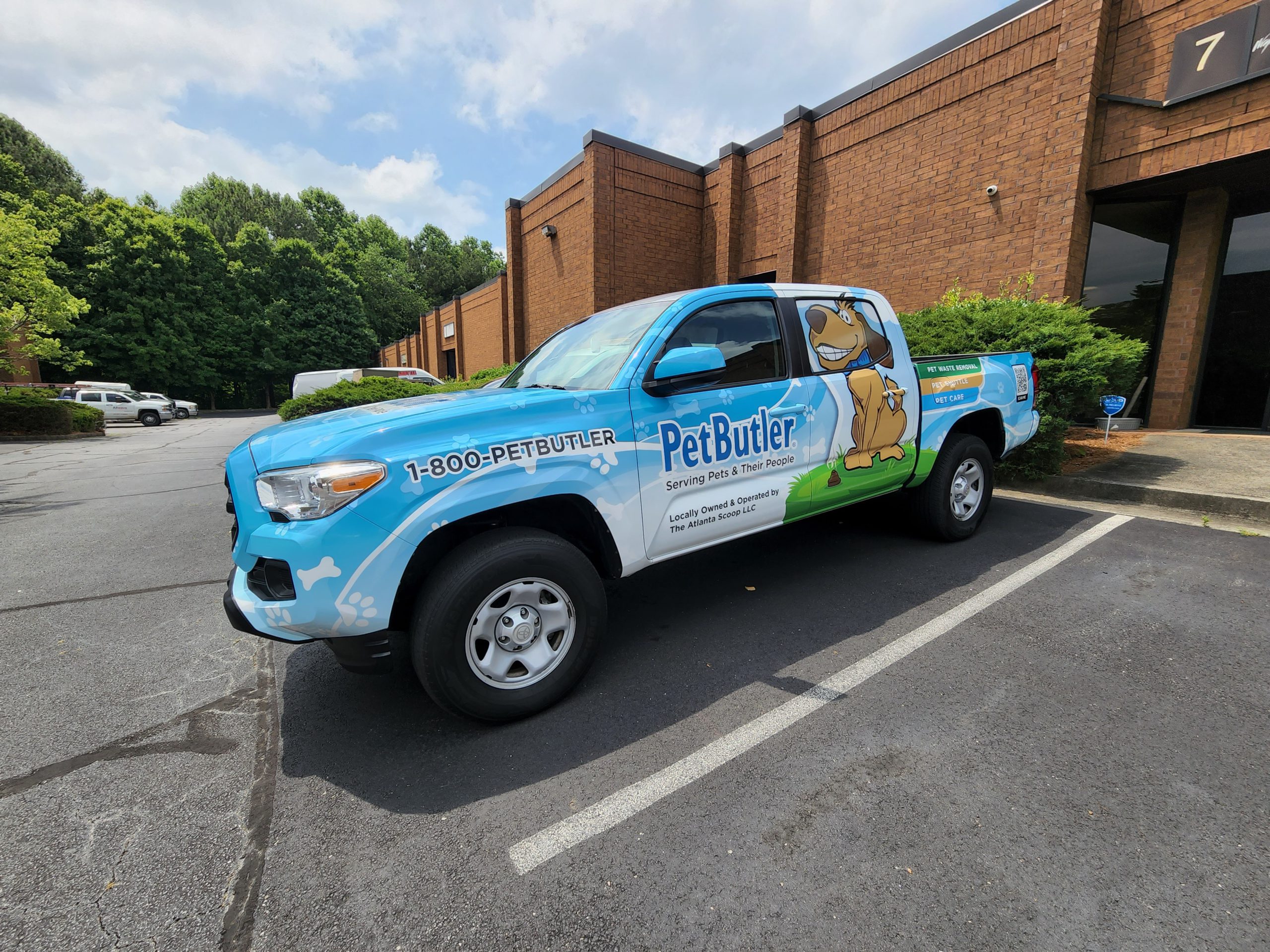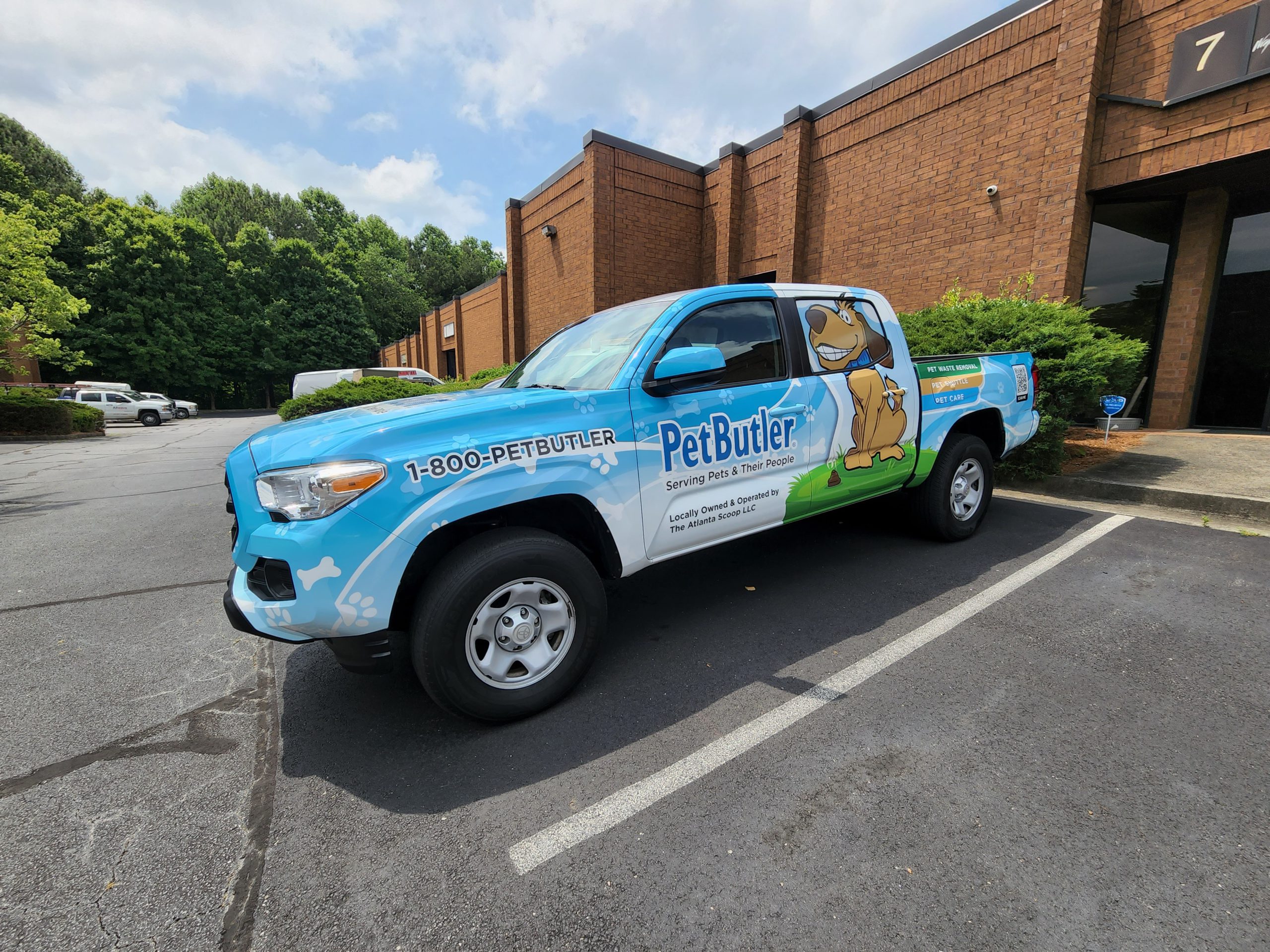 Why Tacoma Owners Should Get a Toyota Tacoma Wrap
Toyota Tacomas have a reputation for durability and capability on and off the road, making them a popular mid-size truck for varied lifestyles and businesses. And vehicle wraps are an effective method for entrepreneurs and business owners to improve brand visibility, attract new customers, and increase sales.
Plus, for off-roading enthusiasts, a full vehicle wrap can be a good way to protect the original finish of your Tacoma from trail damage—especially since the Toyota Tacoma is the least depreciated vehicle of 2022.
Tacoma Truck Wraps to Drive New Business
If you're a Toyota Tacoma pickup truck owner, there are many reasons to have a wrap installed on your vehicle.
What are Tacoma wraps? Vinyl wraps are a high-quality adhesive that goes over the original paint of your vehicle. If taken care of properly, your wrap can last five to seven years.
All of Wrapmate's wraps are professionally designed using high-quality vinyl made from 3M material. A vehicle wrap is a nonintrusive way to reach your local audience, increase brand recognition for your business, and protect your paint.
Here are the three main types of wraps we offer to Tacoma owners nationwide:
1. Spot Graphics and Decals
These cover a smaller area than our larger wraps. They can be placed anywhere on your vehicle and are designed in custom shapes to fit your needs. They're a great way to add your logo and basic information on your Tacoma's exterior.
2. Partial Wraps
These include half wraps and 3/4 wraps. They can be the ideal option depending on your preferences and budget.
As the name states, half wraps will cover half your vehicle—typically the front or the rear. Like all our wraps, these are created by professional graphic designers for a stunning and eye-catching wrap that will get your company noticed.
Similarly, 3/4 wraps cover 3/4 of your Tacoma starting at the rear, leaving the front quarter of your vehicle uncovered. Wrapmate's 3/4 wraps give your company logo plenty of room to shine while providing more protection to the original paint than the smaller wraps.
3. Full Wraps
Wrapmate's full wrap option will maximize impressions for your company. With mobile advertising, this can reach 70,000 impressions per day. A full wrap is also a good investment for off-roading enthusiasts and will protect your truck from those infamous trail pinstripes left by trees and bushes, providing coverage to your windows and roof if needed.
Tacoma Wraps Stand Out
If you own a business, it's vital that your brand is represented the right way. Wrapmate is committed to creating truck graphics that represent you and your brand accurately. Our professional designers will collaborate with you to ensure your Tacoma wrap conveys your brand values and elevates your profile in the community.
You'll stand out from the competition with a high-quality wrap that conveys your professionalism and trustworthiness while positioning you as a leader in your industry—or however you want to present your brand.
At Wrapmate, our decals and graphics are always eye-catching and get people's attention in a memorable but non-intrusive way. And our quality 3M vinyl wraps lay seamlessly over your truck's surface without damaging the paint.
While many forms of advertising can be annoying to potential customers, vehicle wraps don't interrupt their lives or encroach on their time.
Wrapmate works closely with Toyota Tacoma owners to create the right truck wrap for their business. Our professional graphic designers will work with you to design the best wrap based on your company logo and color scheme. An account manager will be with you through every step of the process.
Why Toyota Tacoma Owners Should Get Their Truck Wrapped
With an incredible 3,400% return on investment (ROI), mobile advertising is the most cost-effective marketing strategy right now. The cost is roughly $0.07 for 1,000 impressions.
A vehicle wrap is great for boosting brand recognition because your truck will be seen all over the community, whether in traffic, stopped at a red light, or parked in a visible place.
Our high-quality wraps look sleek and professional, and they're a great way to convey your message and express your personal brand to potential customers in your area. Wrapping your truck or fleet vehicles will show you value your company name.
Wrapmate's products are durable and long lasting, making them ideal for Toyota Tacoma owners who want to get their brand noticed on the trail and around town.
How Much Do Tacoma Truck Wraps Cost?
Our vehicle wrap pricing calculator is a simple way to quickly get an estimate for your wrap. Pricing will vary depending on whether you want a spot graphic or decal, partial wrap, or full truck wrap.
Wraps start as low as $1,000 and can go up from there, and we charge per square foot. The price will include everything from the design, production, and installation of the wrap.
The cost of a wrap is a one-time charge with no recurring fees, and we are the first in our industry to offer financing for vehicle wraps. Wraps for your business are 100% tax deductible.
Why Tacoma Owners Choose Wrapmate
Wrapmate offers customer financing not found anywhere else, making it easier to use wraps for your business. Our wraps are satisfaction guaranteed. If you don't love your design you get your money back.
The Wrapmate Pro Network allows us to handle your truck wrap flawlessly within a 30-mile radius of your home or business, no matter where you are in the country. Wrapmate Pros are vetted, professional printers and installers who specialize in vinyl wrap production and installation.
Our account managers and helpful customer service agents will be committed to your Toyota Tacoma every step of the way. They will help you through the entire process and answer all your questions, making sure you're absolutely satisfied with the final product.
Getting a Toyota Tacoma Wrap Done – The Wrapmate Way
To get started with your Tacoma wrap, follow these simple steps:
Visit Wrapmate.com.
Click on "get your exact price" in the top right corner.
Input your vehicle information. If you don't find your exact year or trim, we can still wrap it.
Determine how much coverage you want on your Tacoma.
Once you've entered your vehicle details and chosen the type of wrap you want for your Tacoma, our sales team will contact you to get more information. After you submit a refundable $250 initial project deposit, the designing process for your wrap will begin.
Our professional graphic designers create a custom-designed wrap for your brand. Your account manager will make the experience as smooth as possible, taking care of coordination, scheduling, and installation. Then all you have to do is hit the road and get your brand noticed.
---