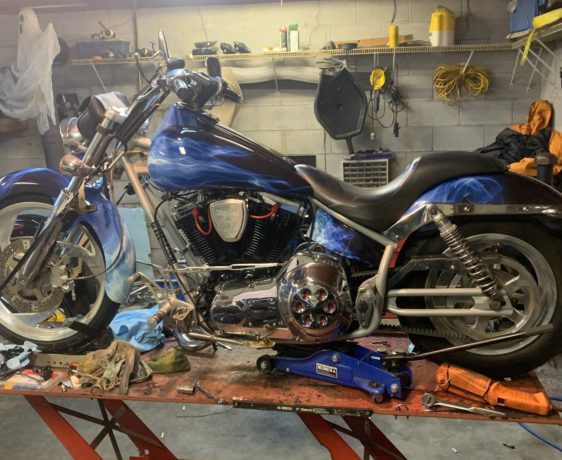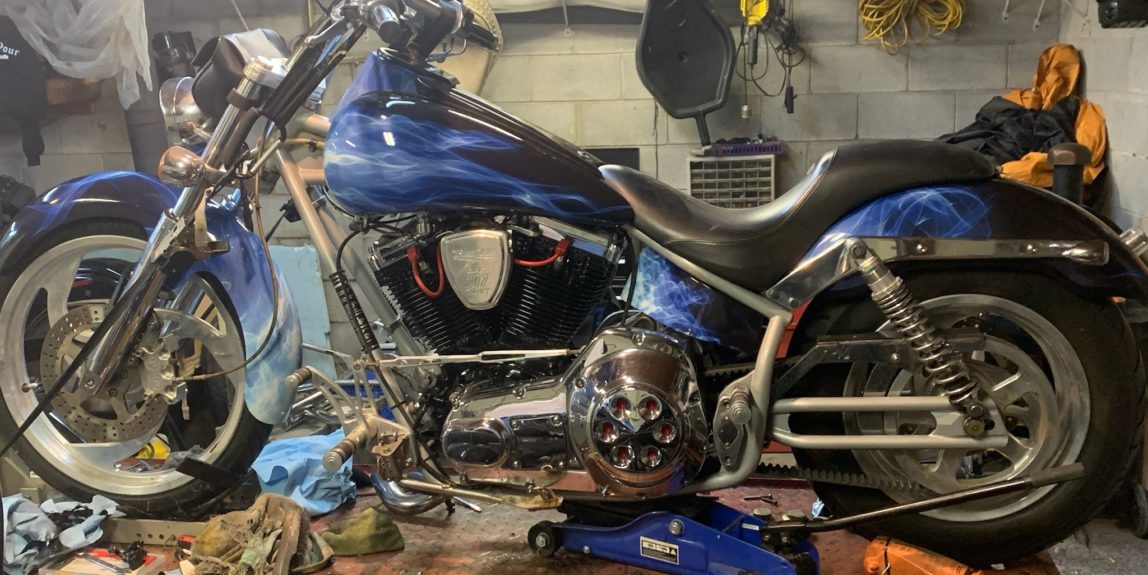 Everything you need to know about custom motorcycle wraps
Before you get your motor running and head out on the highway, you might want to consider a custom wrap for your motorcycle. Many riders have caught on to the advantages of a custom wrap. The industry has been exploding in the last few years. But should you do it with your bike? Let's check out a few reasons it could be the right move.
What are custom motorcycle wraps?
A custom wrap is simply a special vinyl film that is applied over all of the painted parts of your bike or just specific parts of it. It can leave your bike looking like it just rolled out of the shop with an expensive fresh coat of paint, or it can show off unique graphics or textured patterns.
Wrapmate works with bike owners from Anchorage to Miami, San Diego to New England. We'll work with you to create a stunning custom wrap design for your motorcycle, no matter the type – from highway cruisers and choppers, speedy sport bikes and Motocross dirt bikes, to café racers, ATVs for the hunting camp, and scooters.
Why should you wrap your motorcycle?
There are plenty of reasons you'll want to wrap your bike! Here are a few.
You'll stand out from the pack. Many have chosen to wrap their bikes to take advantage of the endless variety of graphics, decals, textured patterns, and logos. You can even choose chrome, camo, flames, color-changing vinyl, brushed metal and carbon fiber look, and matte finishes. Let your imagination go. You're one of a kind. Your bike can be too!
Wraps will protect the original paint job from weather, fading, dings, and scratches, which also helps with resell down the road. Keep those rocks and insects off your paint! 
Save money and time. Wraps are less expensive than repainting and takes less time to apply. Since some custom paint jobs can cost up to $8,000, you can upgrade in style cheaper and quicker. 
Shake things up! Wraps also help you stay excited about your bike. Many of us get bored with our rides and need a little change from time to time. 
Wraps can last up to 5 – and in many cases even 7 years! 
If you choose a custom wrap for your business, you can write it off. Advertise while you ride. And research has shown with the exposure, you'll enjoy an ROI of 3,400%! It's the most cost-effective marketing strategy going since it only runs roughly $.07 for every 1,000 impressions.
Maintenance is a breeze. Custom motorcycle wraps are super easy to clean. Simply use warm water and soap and a brush with soft bristles. Just give it a quick wash after a ride to remove the typical contaminants and dirt buildup. 
Custom motorcycle wraps are also reversible. If you get tired of it at any point or you're preparing to sell it, your wrap can easily be removed. (It's easy to remove if installed properly!) 
How much do custom motorcycle wraps cost?
We'll first learn what you're looking for along with getting your specific year, make, and model. Wrapmate will then provide you with the exact pricing for your custom motorcycle wrap. No surprises here! You'll know right up front what it will cost – though for a full wrap, you can expect to pay somewhere between $1,000 and $4,000.
Partial wraps are also available for your tank only, window film for the windshield, and even special wraps for the exhaust to minimize engine temperature.
Does Wrapmate design and install custom motorcycle wraps?
We sure do! Wrapmate specializes in all kinds of custom motorcycle wraps, and we serve clients all across the United States. We have a team of professional (and wildly creative) graphic designers who can help bring your dream to life. Our account managers will then step in and help with the coordination, scheduling, and installation. We handle the entire process for you from start to finish.
And we install the highest quality of vinyl wraps available in the market today. 3M vinyl wraps are coated with a special protective UV layer that shields your bike from the dangers of extreme weather and sun damage, as well as those aggravating dings and scratches caused by everyday use.
How To Get Started with Your Custom Motorcycle Wrap
You can kick things off by visiting wrapmate.com. Click on "Get your exact price." From there, you can submit an inquiry or schedule a call. We'll lay out the options for your exact custom motorcycle size and get a better understanding of exactly what you're looking for. We'll then offer the most competitive pricing out there before getting started on design.
It's a simple three step process!
Why choose Wrapmate?
We understand that your bike is more than just another vehicle in the garage. It's a way of life. A custom vinyl wrap from Wrapmate will offer maximum protection for your investment and add a little spicy kick to the fun experience of those daily rides through town or cross-country jaunts.
There are many reasons to choose Wrapmate. For starters, we allow you to buy your wraps online. Pick out exactly what you want from the comfort of home! Your wrap can be installed anywhere in the United States. There are quality installers located all over the country! Our account managers will work with you starting with the selection of your wrap design and communicate with you every step of the way. They also help coordinate the install. 
We offer a 100% satisfaction guarantee. That kind of promise is rare, but that's how sure we are that you'll love it! We're so confident in fact that we also offer a one-year warranty. With the high-quality 3M materials we source, your bike wrap can last as long as seven years!
Whether you want to maximize exposure for your business with custom branded graphics, or you want to make it personal, we can help you make sure your bike stands out on the road. Visit Wrapmate.com today to get started. Trust us, we've got you covered.
---