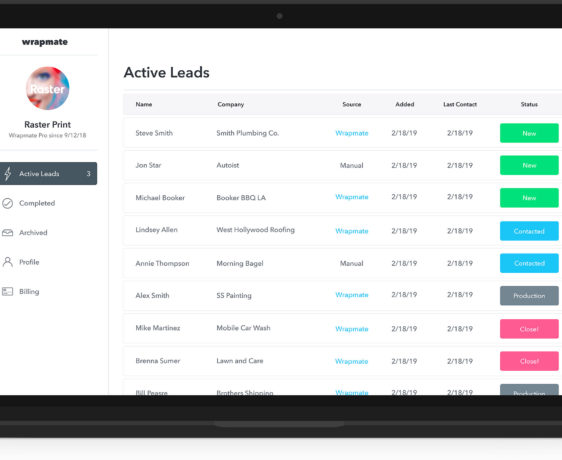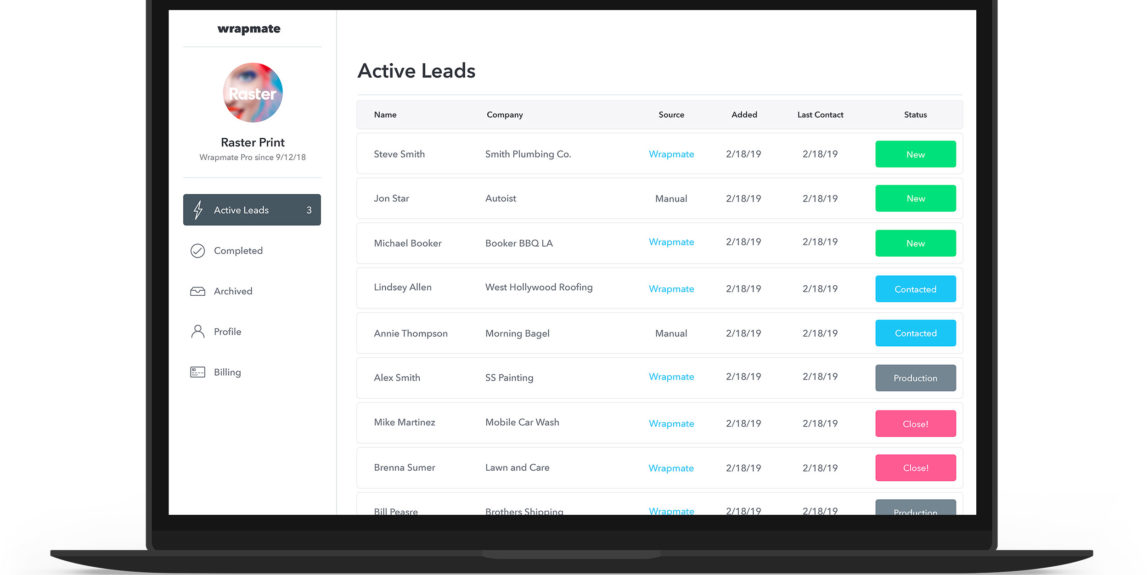 Pro Portal Helps Shops Manage Projects
Wrapmate has just launched an all-new online tool for print shops that takes lead CRM to a whole new level. With elegant design and intuitive user experience, Wrapmate's Pro Portal takes the guesswork out of managing vehicle wrap jobs from design to completion.

By creating a free account and simply logging in, print shop owners can have full visibility on all their active leads in order to help get more jobs done in less time and lock in more revenue for their businesses. Users can view details for each lead they receive, update each lead's job status, mark jobs as complete, archive jobs to return to later, and manage their payment settings.

Wrapmate's new Pro Portal is the latest addition to a suite of innovative software tools that are all focused on making vehicle graphics more accessible to customers and increasing the market size for print shops. By combining the Pro Portal with Wrapmate's customer-facing wrap design technology, print shops now have a powerful tracking system to help guide their Wrapmate leads throughout the jobflow, resulting in happy customers with gorgeous wraps to effectively promote their companies.

"Wrapmate is extremely committed to building better technology for customers and print shops across the country. Our new Pro Portal is no exception to that goal. We are beyond excited for Wrapmate Pros to get their hands on this new tool and integrate it into their daily workflow," says Founder Chris Loar.
Interested in becoming a Wrapmate Pro? Sign up today!
---
Ready to get your graphics?
---