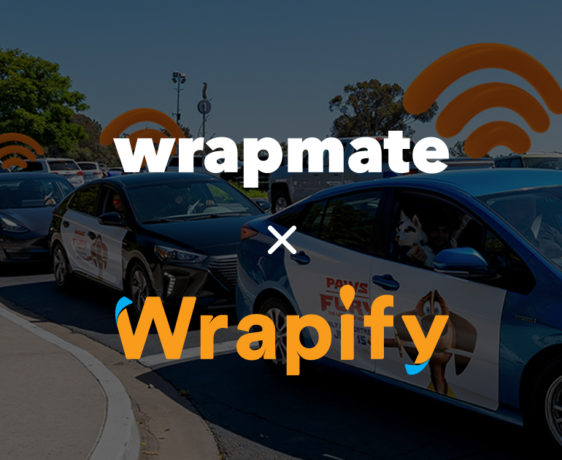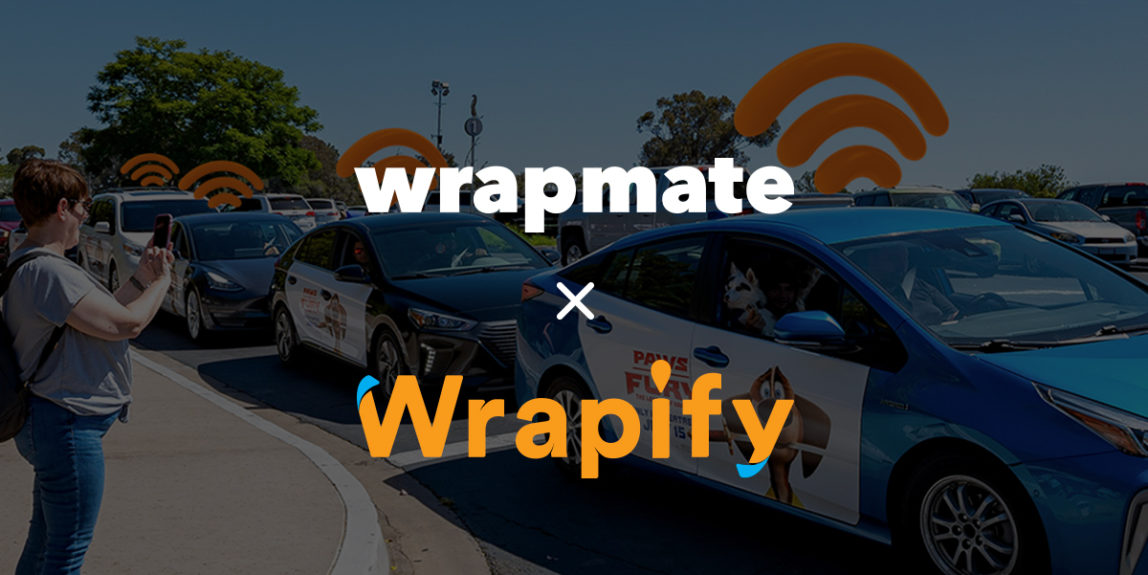 Wrapmate Adds Rideshare Advertising Category Leader Wrapify To Its Portfolio Of Companies Through Strategic Investment
Wrapmate, a tech-driven managed marketplace that allows customers to visualize their designs and purchase vehicle wraps online easily, has made a majority stake investment in Wrapify, a leading company in measurable rideshare advertising.
The transaction, which was completed on April 4, 2023, will bring together the two companies' operational synergies, technology platforms, and buying power to increase market share. This strategic alliance also combines its unprecedented network of nearly 2,000 nationwide car wrap installers.
Wrapify was founded in 2015 and is a three-time Inc 5000 company. They help brands create measurable advertising by leveraging patented technology that connects offline and online advertising channels. This innovative solution drives quantifiable results to organizations looking to expand their marketing efforts.
Moreover, Wrapify has deployed over 500,000 Uber, Lyft, and other app-enabled gig drivers for local and national brand campaigns. This strategy has also supported gig economy workers to put cash back into their pockets.
"We're thrilled to welcome Wrapify to our portfolio of brands," said Chris Loar, CEO and founder of Wrapmate. "With its patented technology and years of serving some of the largest brands on the planet, Wrapify is a pioneering company that brings scale and measurement to the MOOH space. The addition of Wrapify's team, customer base, and world-class technology strengthens and accelerates our overall mission of modernizing this historically overlooked industry."
While both organizations initially set out to solve two separate but adjacent challenges, streamlining the process of wrapping vehicles on a national scale has always been the focus.
James Heller, CEO and Founder of Wrapify said: "Wrapmate has done an incredible job over the last four years leveraging technology to change how people buy and sell vehicle wraps. Our team has known Chris and Wrapmate for years, and we've focused on similar operational obstacles. Now we can make better use of the 12+ years of combined experience to delight our customers."
In addition to the value Wrapmate brings to commercial fleets, the collaboration continues with Wrapify's Boost offering. This unique technology creates an actionable audience for digital remarketing and serving ads online, in-app, and even on connected TV devices to individuals exposed to wrapped fleet vehicles.
Finally, this partnership is supported by 3M, a world-class vinyl film manufacturer. 3M has been in a collaborative relationship with Wrapmate since 2019.
Read the full press release on Yahoo Finance.
Are you ready to wrap your vehicle?
In today's competitive business landscape, it's more important than ever to stand out and make a lasting impression on potential customers. A truck wrap from Wrapmate is the perfect solution to increase brand awareness and attract new clients. Our custom designs will make your commercial vehicle look sleek and professional, encouraging people on the road to take notice and consider your services.
We work with businesses of all sizes, from small startups to large corporations with multiple fleets. No matter the size of your project, we are committed to providing you with high-quality service and exceptional results.
If you're ready to take your branding to the next level, contact us today to learn more about our vehicle wrap services. Our team of experts will work closely with you to create a custom design that aligns with your brand and effectively communicates your message.
---
---