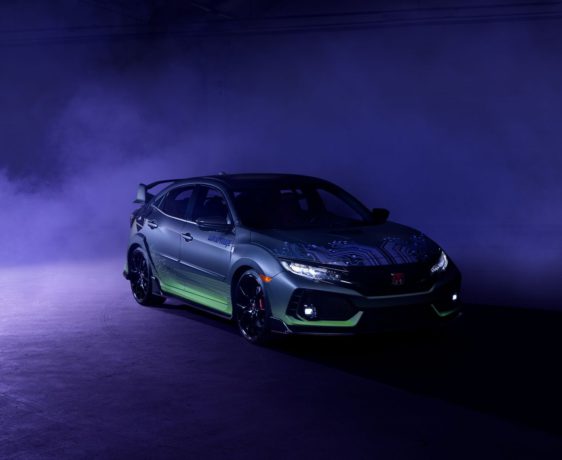 The Best Car Wrap Colors: How to Choose the Best One for 2024
What are Color Change Vinyl Wraps?
Color shift vinyl wraps are car wrappings that actually change their color from different lighting and viewing angles, much like a chameleon wanting to be spotted.
Color change vinyl wraps will certainly give your car that "wow" factor that will make all of your friends jealous. They are the same type of vinyl wraps that you might already be aware of, but they are manufactured in such a way as to show multiple, changing colors based on your angle.
In this article, we will go into the hottest color car wraps for 2022. Let's get into it.
Types of Color Change Vinyl Wraps
There are several types and styles of color change vinyl wraps, and this article will break down some of the coolest ways you can skin your car and have the coolest ride in town.
Matte Vinyl
Matte vinyl is making a comeback due to it's unmistakable look.
But if you choose matte, should you go with a solid color image matte or with color change a.k.a. "color shift" vinyl? You can apply the wrap film in a matte look to your sports car to really make the girls get wild about your ride.
If you're the sort that loves an old James Dean movie, you might want to check out the matte black vinyl. It has an unmistakably throwback look that will catch anybody's eye.
Camo is another option that you might not know comes in matte vinyl—and it's not just for hunters anymore. But if that's not your thing, rest assured that matte vinyl wraps come in a variety of colors, and you'll most definitely be able to find one that suits you.
Carbon Fiber Vinyl
Carbon fiber vinyl wraps are a great option. Because of the extra durability you get with the carbon fiber material, it offers superior paint protection layer over standard 3M vinyl wrap.
You want to consider using carbon fiber as a window tint to amp up the highlights of your sports car.
Chrome Vinyl
Chrome vinyl sounds like an oxymoron, but once you see how it looks on a sports car, you'll never forget the look.
Chrome now comes in neon fluorescent and also can be applied in the more traditional metallic vinyl wrap look.
Here are some great examples of how chrome vinyl looks on different types of vehicles.
High Gloss Vinyl
Do you like the look of wet paint or fresh lipstick? Matte red vinyl not eye-catching enough for you? High gloss anthracite vinyl might be your best bet.
You can get high gloss in any color imaginable or go with gloss black for a rocker leather look. No matter what you decide, only go with high gloss if you enjoy flashy. The gloss color you choose is up to you.
Color Shift/Chameleon Vinyl
Color shift (aka Chameleon vinyl) is a newer option in the wrap marketplace. You can get a wrap film that changes colors and tints based on the angle and lighting and how that hits your car.
This is definitely one of the flashiest options, but could be the one for you if you want your ride to be seen wherever you drive it.
Color Change Wrap vs. Paint Job
Wrap material quality has improved in recent years and this makes a color change wrap the best choice available to you if you want to change the color of your ride.
A paint job is expensive and permanent. Choosing a color wrap allows you to play with a new color and simultaneously protect the original paint job. But at the end of the day, it can be removed, which you will be thankful for if you care at all about selling your vehicle in the future.
Durability
Roads are rough. Even if you do mainly drive cities, you can expect your car to suffer from minor dents and scratches caused by little chips in the road. One of the best ways to increase the durability of your car (unless, of course, you're Bruce Wayne and drive an armored car) is with a vinyl wrap.
3M vinyl material is almost exclusively used in all wrap jobs because it's the most robust wrap material available and it helps protect your vehicle from cuts and scratches.
Removability
Things change. And that's actually a huge advantage of choosing high-quality vinyl film wrap. A wrap film around your car can let you test out a bold new color, but not be married to it. In fact, because you know it's not permanent, that might allow you to justify some bolder choices when it comes to choosing your wrap colors.
After all, you can remove it, or even change the look every few years to freshen things up with a complete restyling.
Paint Protection
There is no better way to protect the original paint job from the automotive factory than applying a protective 3M vinyl wrap. So what can you do if you want a new color? A paint job will cost just as much as a vinyl wrap, if not even more but without the added protection.
And when you factor in the removability that comes with car wraps, there's just no comparison. Now you can go for that gloss vinyl wrap you've always wanted without having to worry about how you're going to sell it when you're done!
Warranty
Any wrap shop worth its salt is going to be able to hook you up with a nice warranty on your wrap job. If they're confident in their product, they should have no time guanateeing you that you're going to love the new color of your vehicle.
With paint jobs, you're always going to be taking a chance on whether your car's warranty will cover any damage, if that even. But with car wraps, and the best wrap shops, you can rest assured that your car will look cool for years to come.
Color Shift Your Car with Vehicle Wraps from Wrapmate
Speaking of the best wrap shops, we at Wrapmate know that buying a new car can be expensive. While you're thinking about getting new eyes on your vehicle, how about considering getting eyes on your business's brand as well?
Our custom vehicle wraps can help with that. Whether you want a new spin on your sports car or a new design for the hood of your pickup, we can help with that.
That's why you should use our custom software to see what your specific make and model of car could look like with our professionally installed vinyl wraps.
Click here to see how you can get started with a Wrapmate Pro near you!
---
Ready to get your graphics?