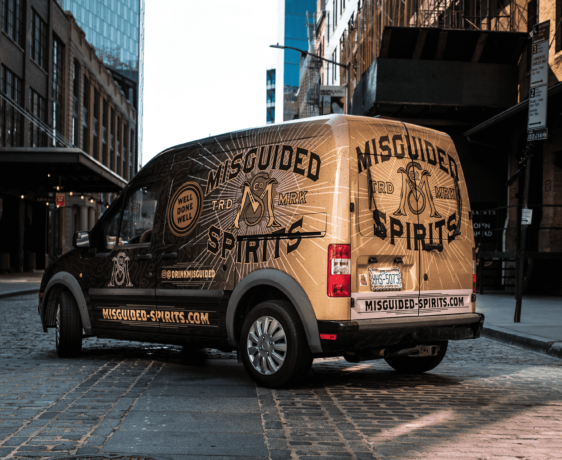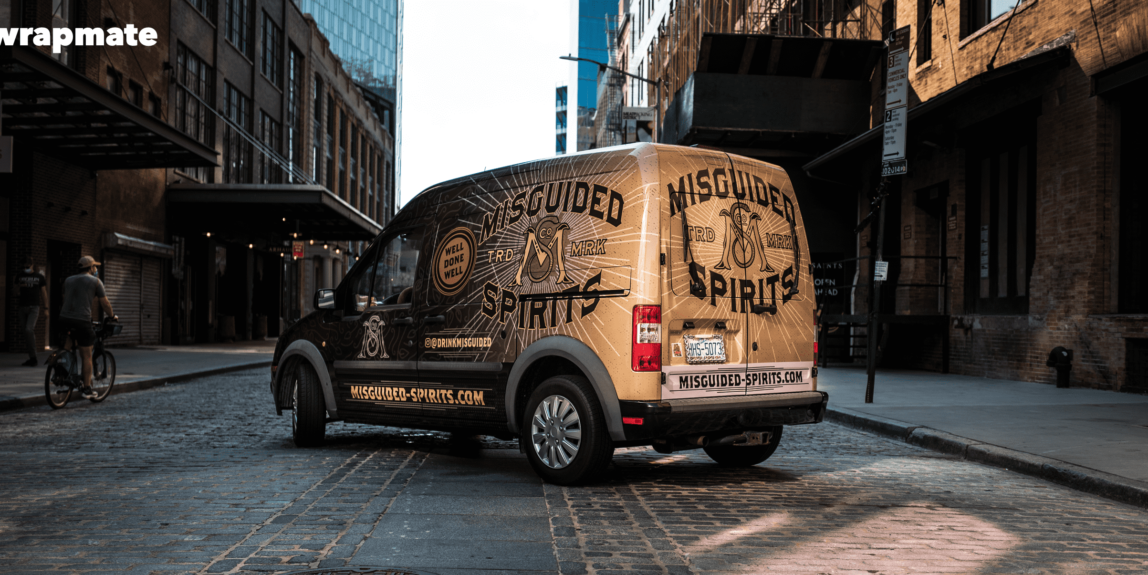 How commercial dealerships can easily capitalize on a new revenue stream
Most commercial dealerships often struggle with upselling or have limited opportunities to upsell ancillary products to customers and possibly earn additional revenue for their dealership.
And, when there's an upsell opportunity to sell to customers, the process to fulfill these orders involves extra work and becomes time-consuming for the sales team to promote, which limits the sales managers to encourage promoting additional ancillary products.
This challenge can create frustration for the sales team, as they are also limited to making additional commissions.
Wrapmate saw an opportunity to solve this problem and help commercial dealerships generate extra revenue without adding extra unnecessary work.
We are proud to introduce the Commercial Dealership Program, the one-stop-shop for upselling wraps and graphics to customers buying commercial vehicles at the point of purchase.
Wrapmate provides a ready-to-use vehicle wrapping technology platform for commercial dealerships to pitch and place vehicle wrap orders while handing off the entire order fulfillment to Wrapmate. This dealership program creates a seamless digital experience for dealerships to sell vehicle graphics of all sizes directly to customers at the point of purchase,
Best of all, this new piece of technology includes the dealer's desired markup too.
How does the commercial dealership program work?
Once the customer has picked out their desired work vehicle(s) and outfit with any additional racks and accessories, they will then select vehicle graphics and the amount of coverage they desire to have.
The customer can go with a full wrap where the entire vehicle is wrapped, all the way down to a partial wrap where only certain parts of the vehicle are wrapped.
Wrapmate offers transparent pricing for all vehicle wraps, including the dealerships' desired markup. This creates an easy opportunity for dealerships to painlessly roll up the full vehicle purchase and other ancillary products, including the wrap, into one monthly payment.
How does Wrapmate handle vehicle wrap projects?
Because of Wrapmate's internal systems, the commercial dealership is no longer involved in this process, moving forward.
Before a wrap project starts, all customers get a dedicated account manager assigned to their project, who will assist in walking them through each step of the process.
The account manager will assist the customer to begin the design creation of their vehicle wraps with our in-house, professional graphic design team. A customer's wrap design includes multiple revisions to ensure the customer gets the perfect design that fits their brand., including coordination of any design revisions and final approval for wrap designs.
Once the wrap design has been signed off by the customer the dedicated Account Manager will then coordinate the wrap installation and scheduled date with a certified Pro installer. Wrapmate has over 1,400 vinyl graphic installers throughout the country, making it easy for customers to pick one close to their location.
Finally, the customer drops off their vehicle for 1 to 2 days at a Pro installers shop so they can have their new work vehicle transform into a money-generating mobile billboard.
The dealership is hands-free after the wrap is sold and Wrapmate manages everything from the point of sale.
The Full Process of Selling and Installing Vehicle Wraps
Here's a workflow of how the full process of selling, managing, and installing vehicle wraps will flow for your commercial vehicle customers.
Step 1:
The commercial dealer sales rep shows the customer's different graphic options online. They will see a variety of coverages such as partial wraps all the way up to full wraps, as well as design ideas for their specific work vehicle,
Step 2:
Once the customer has selected their preferred wrap coverage, the rep then charges the customer for the graphics at MSRP.
Step 3:
The rep then enters the order into the system in a back-end portal created by Wrapmate based on the customer's wrap selection.
Step 4:
The rep provides the customer info to Wrapmate and then places the order
Step 5:
Wrapmate charges the dealership graphics the "cost" to the payment method on file.
Step 6:
Both the dealership and customer will receive an order confirmation via the email associated with the vehicle wrap sold.
Step 7:
Commissions are paid to the dealerships monthly for disbursement to sales reps who made the associated deal. This is a great way for dealership sales reps to earn additional commissions, along with their standard vehicle sales commissions.
Step 8:
Wrapmate's Account Manager then contacts the customer to create their vehicle wrap design. Our world-class graphic designers will create an amazing mobile billboard guaranteed to turn heads and share compliments.
Step 9:
The Wrapmate design team will manage the entire design process including multiple revisions (if necessary) and final approval of the wrap design.
Step 10:
Wrapmate will then coordinate the installation with our national network of certified local Pro installers. Our wrap installers have been vetted and approved before entering our network
Step 11:
Then the customer drops off the vehicle at a Wrapmate preferred Pro installer's shop, where the Pro installs the vinyl wrap on the customer's car, truck, or van.
Step 12:
Getting paid is really easy. The dealership will simply charge the customer the MSRP for the vehicle wrap. An example would be the dealer will charge the customer for a $3,000 graphics package by having a 15% markup. So, Wrapmate charges the commercial dealership $2,550, while the dealership takes their $450 markup profits.
How to market your vehicle wraps and graphics program
Wrapmate provides 4 different marketing and promotional options for your vehicle wrapping program. These strategies are designed to help customers looking to purchase a work vehicle understand the value behind a vehicle wrap. And, to educate buyers that your commercial dealership is a one-stop-shop for buying work vehicles, outfitting the vehicle, and wrapping their truck or van.
Marketing Option 1: Showroom wall graphics
If your dealership is accustomed to selling vehicles in an open office type environment, where there is a showroom, Wrapmate can help have graphics installed in this area.
If your showroom has a simple table and a couple of chairs, our team can provide a promotional image in the background. ,
Marketing Option 2: Full vehicle wrap for showroom floor or lot
We can also have a fully wrapped van, truck, or car on your showroom floor or in the parking lot. Wrapmate's design team will be able to create a custom wrap for your business, that supports your brand.
Marketing Option 3: Vinyl promotion for lot vehicles
Another strategy for marketing your new vinyl wrap program is having vinyl decals or spot graphics placed on your trucks, vans, and cars. These would be placed on the different vehicles that essentially promote your vehicle wraps program, and how your dealership can provide that service, too. These decals won't affect the paint either. As soon as the vehicle is sold, your dealership can remove the spot graphics.
Marketing Option 4: Physical Brochures
Lastly, we can also have some physical brochures printed, that your commercial dealership can use within your business. This is a common practice in the car dealership industry, and using them as promotional and educational material is a great opportunity to advertise the vehicle wrapping program for your business.
Now, some dealerships may be so excited about adding this new ancillary product to their business model, they may choose to go with all 4 promotional options, and we highly encourage this approach. Especially if you're looking to become the one-stop-shop for commercial work vehicles in your area.
Wrapmate is the #1 solution for vehicle wraps and graphics. We offer businesses the opportunity to easily get their vehicle(s) wrapped, designed, and installed in their preferred city.
Our in-house, professional graphic design team will customize wrap designs that fit any business's brand. And, these money-generating mobile billboards are strategically created to create interest, capture attention, and set brands apart from their competition.
If you're interested in becoming a preferred partner with Wrapmate by joining the Commercial Dealership Program, please contact our SVP of Sales, Ryan Kalman at 720-412-9987 or schedule an appointment on his calendar by visiting.