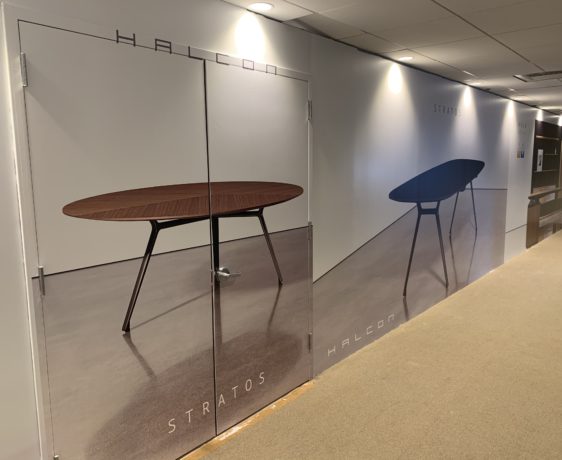 Davis Furniture Selects Captivating Office Design
Roughly three weeks after we completed our first installation at New York Design Center, we received a call from another furniture showroom, Davis Furniture, who happened to be located in the same hallway as our first project! Davis was in the same situation as Amuneal Manufacturing, who was about to undergo renovations to transform their showroom, so they needed some beautiful graphics along their front walls to maintain aesthetic during their reconstruction phase.
The outcome of the project was once again a success! We invited our photographer to come by and get some cool shoots of the job in action. Take a look below!
Some Progress Shots Captured: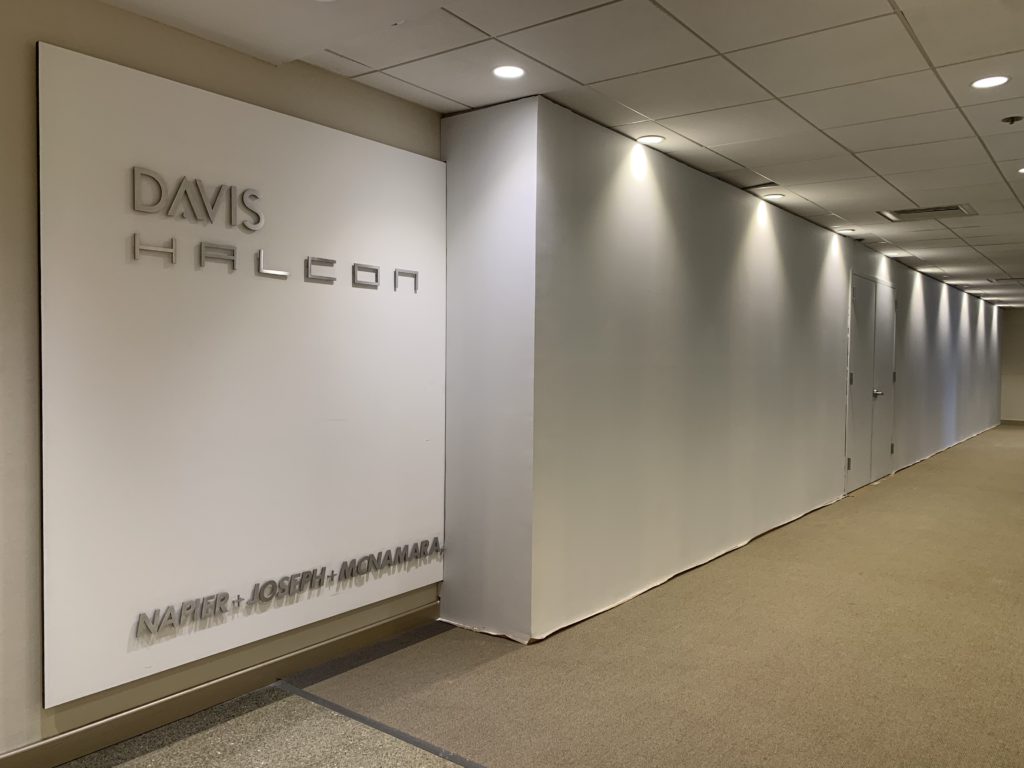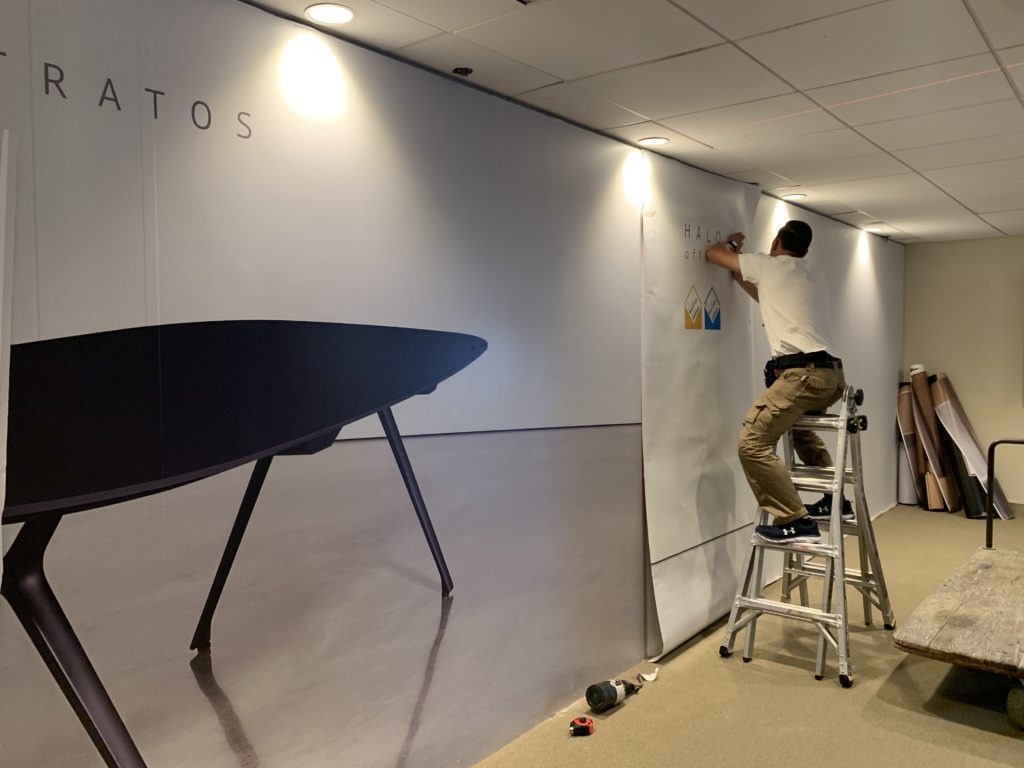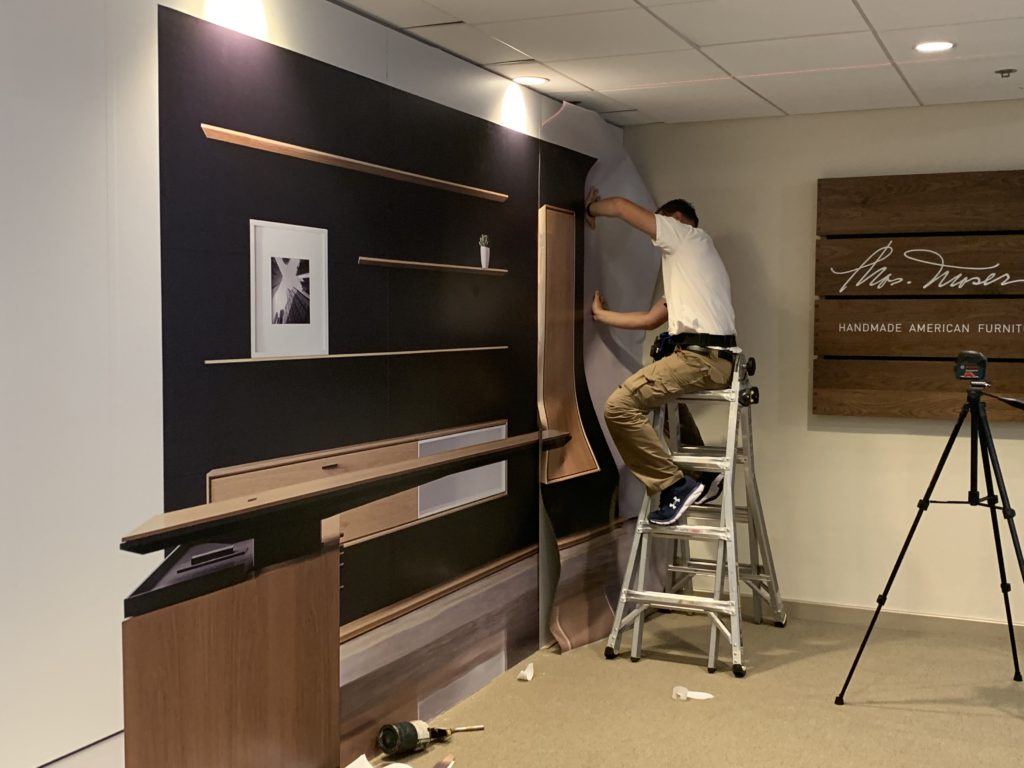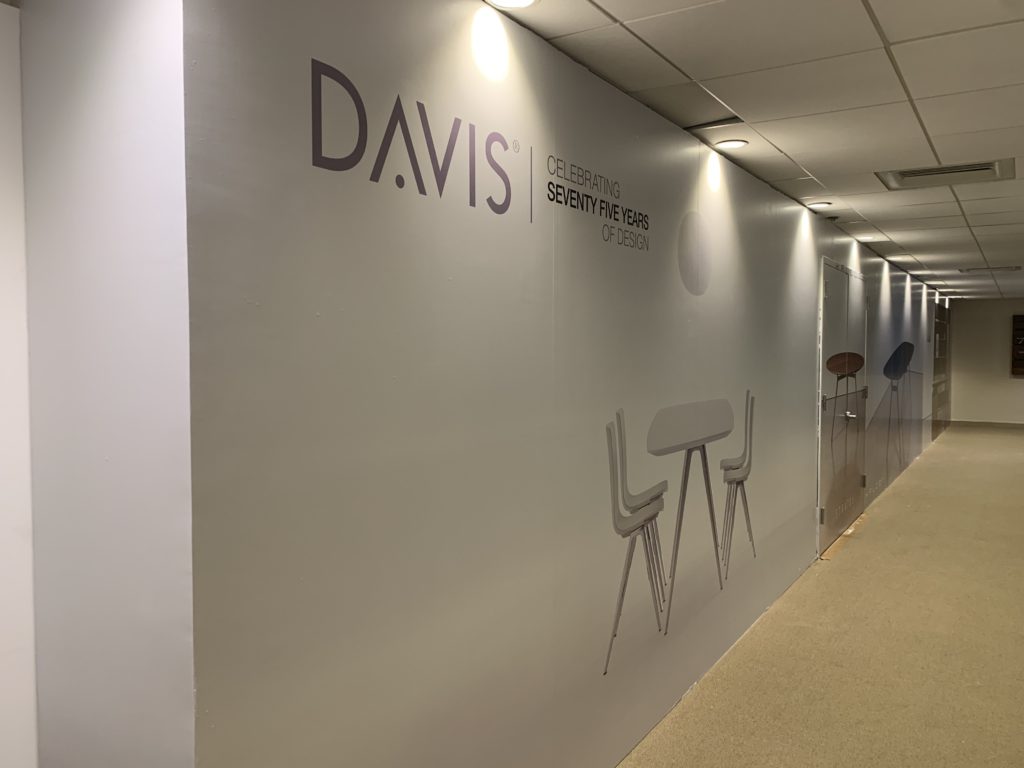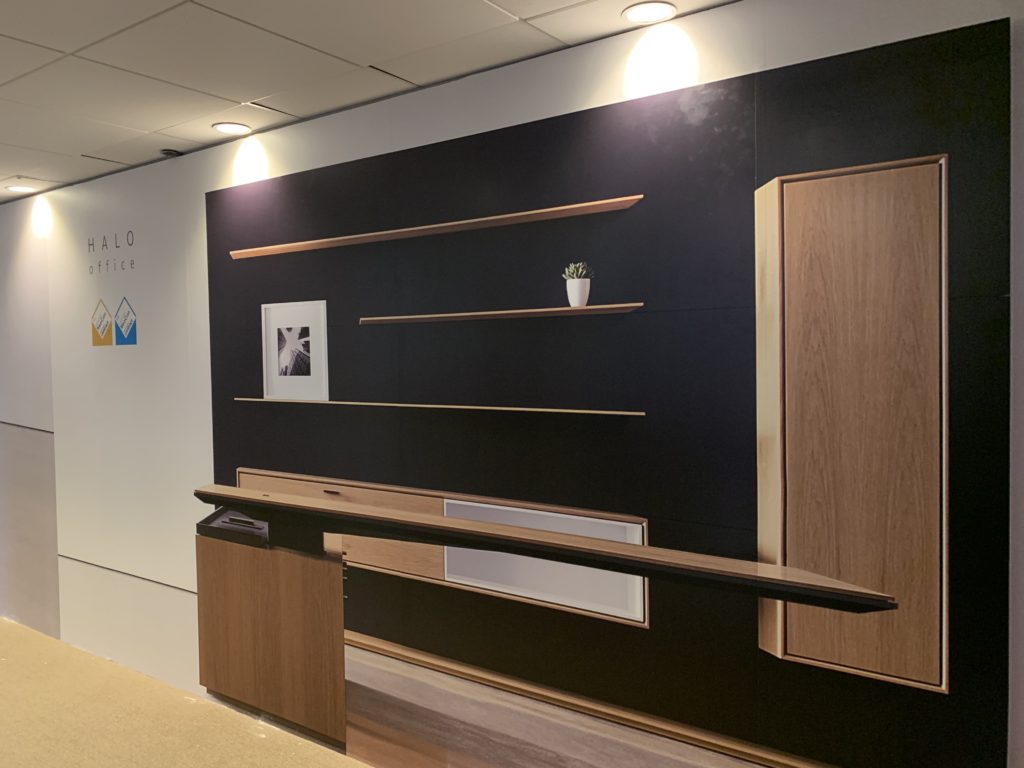 ---
Ready to get your graphics?
---