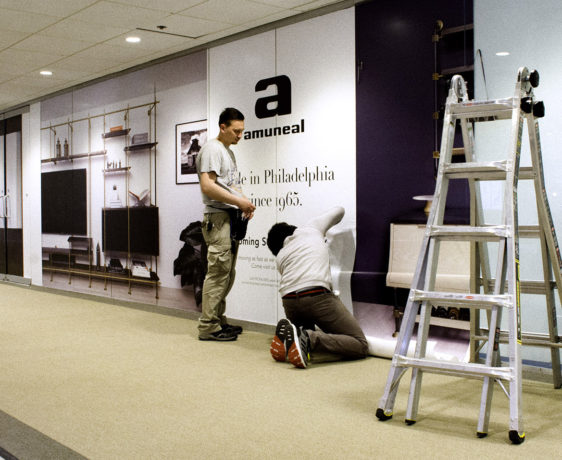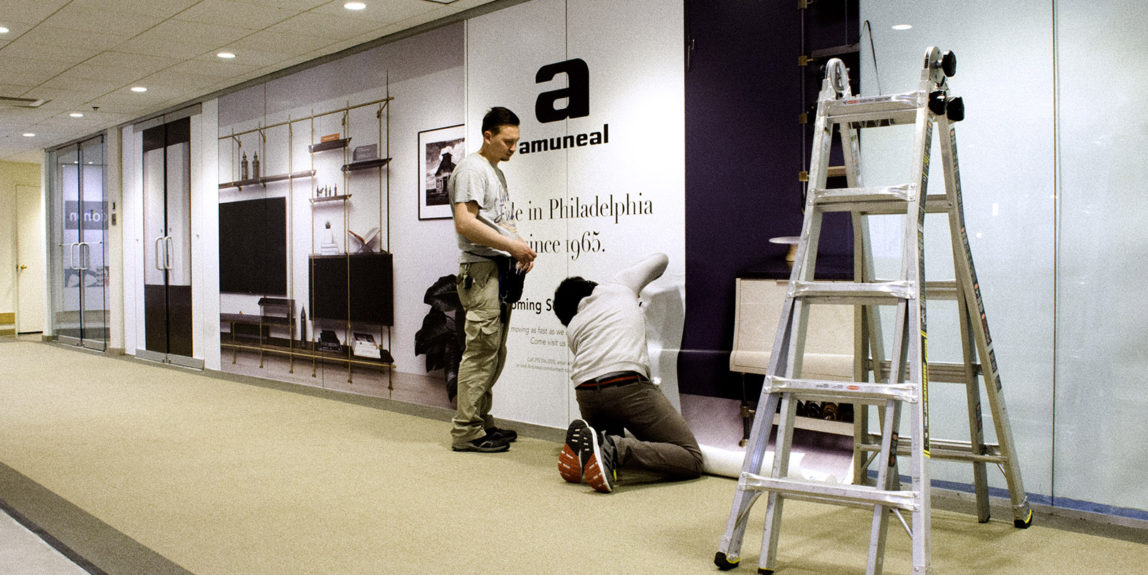 Amuneal Manufacturing Gets Vibrant Wall Graphics Installed During Showroom Renovation
We recently had the pleasure of working with innovative fabrication and furniture manufacturer, Amuneal Manufacturing, to execute an ashtonishing wall graphics project at their New York Design Center showroom.
Amuneal was in the process of renovating their space, so they approached us with their concept of printing and installing wall graphics across their entire showroom glass in which the actual design would look as if you were looking through the glass into their brand new space.
We had a ton of fun getting the project done and even got some photos of the team hard at work bringing it to fruition!
Some Progress Shots Captured: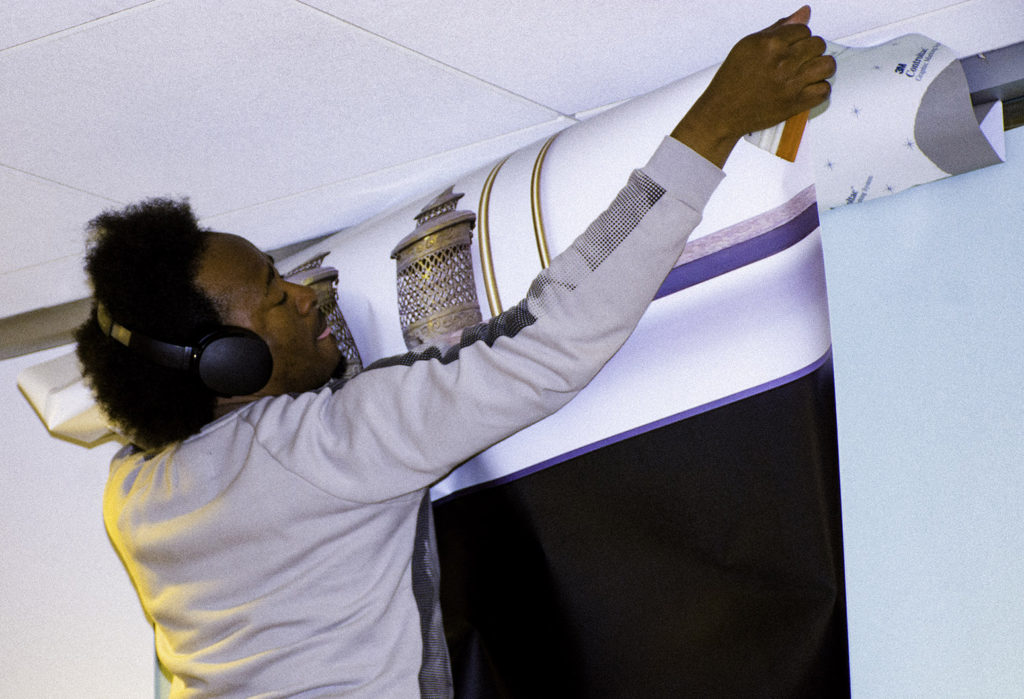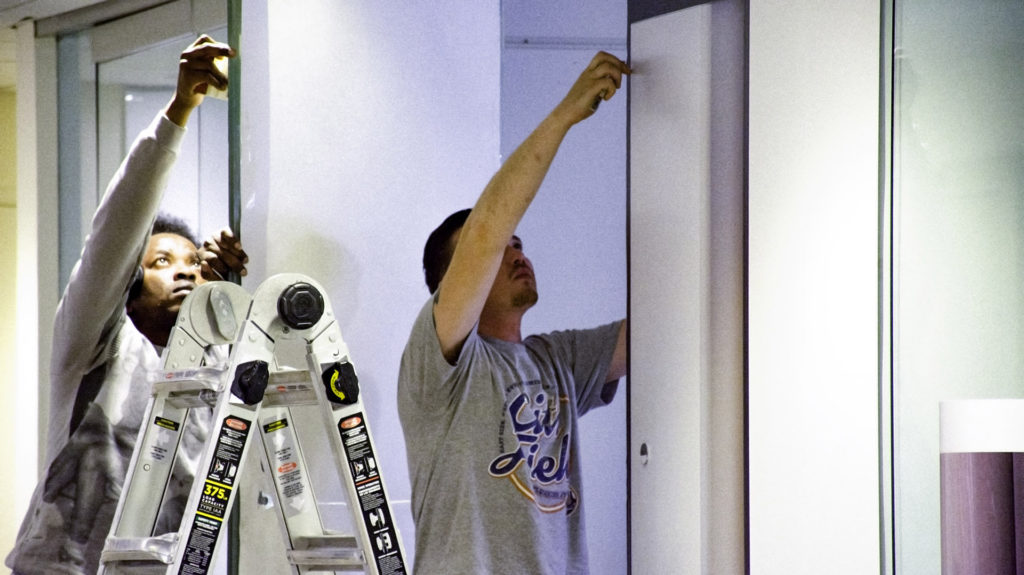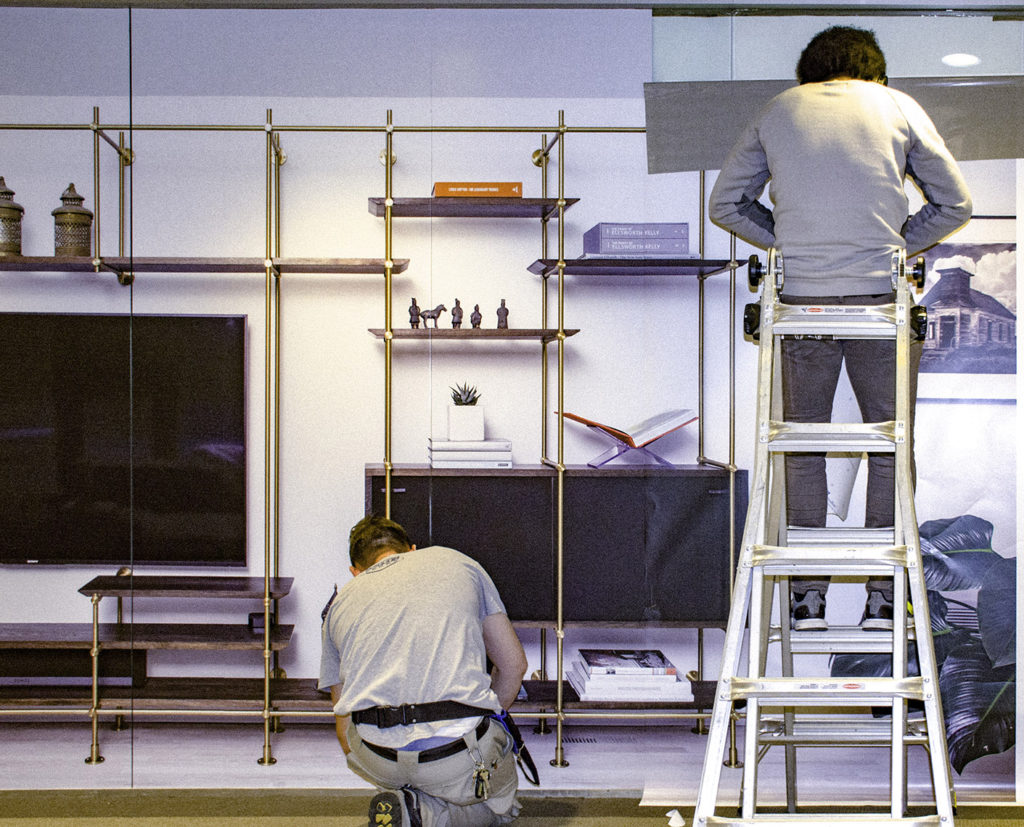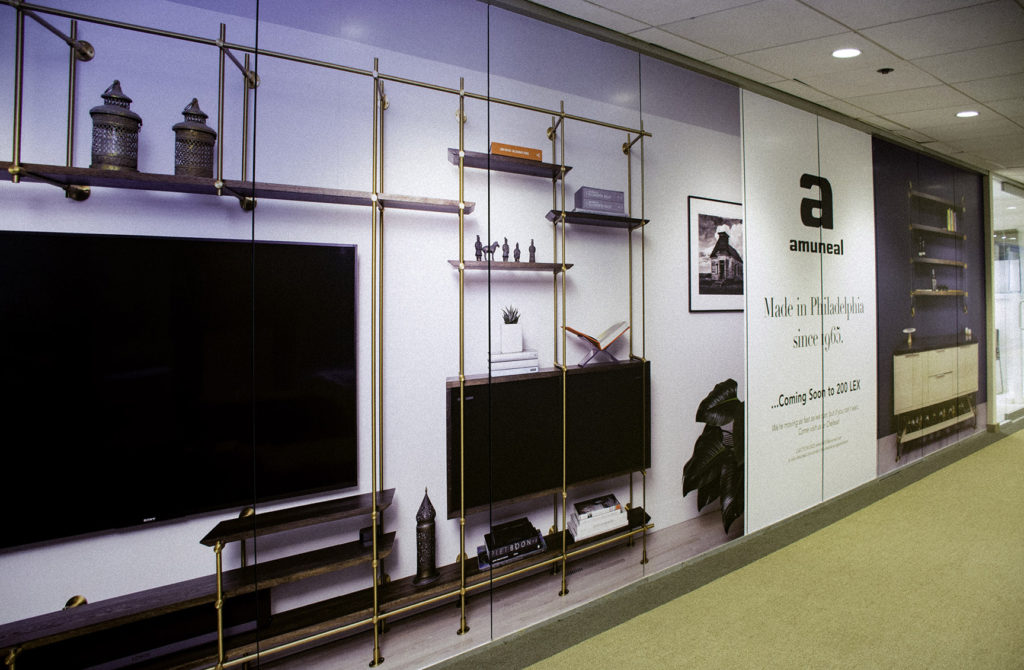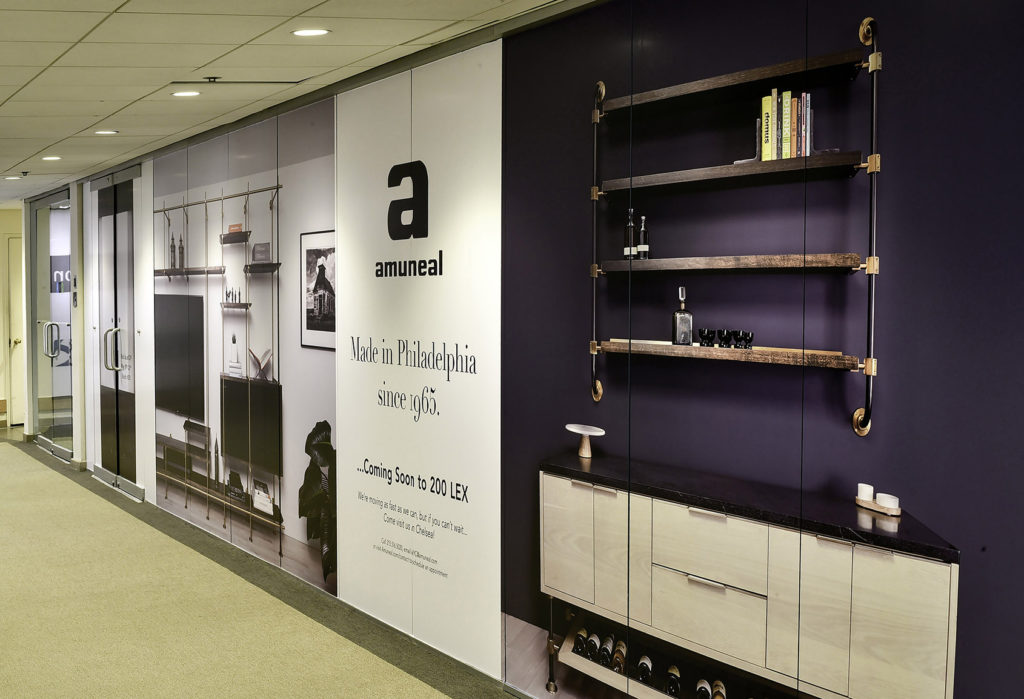 ---
Ready to get your graphics?
---